Growing up my mom would slice a fresh cucumber from the garden and put them in a tubberware bowl with white vinegar and salt and pepper.  We loved eating those vinegar-y cucumber slices.  She would make them for all of our summer BBQs and family get togethers over the summers.  I have really fond memories of running barefoot and eating lots of yummy summer foods.
Fast forward about 20 years – my husband and I had dinner at his parents house one summer evening and she served a salad very similar to this one.  My mind immediately went back to those vinegar cucumbers my mom used to serve  My mother in law had cucumbers and tomatoes along with a yummy vinegar and oil dressing.
This salad can be altered to meet your personal tastes.  Just use cucumbers as a base and throw in whatever fresh veggies are in your garden or fridge.  I prefer tomatoes, avocados and a little bit of sliced red onion, but any combo would come out fantastic!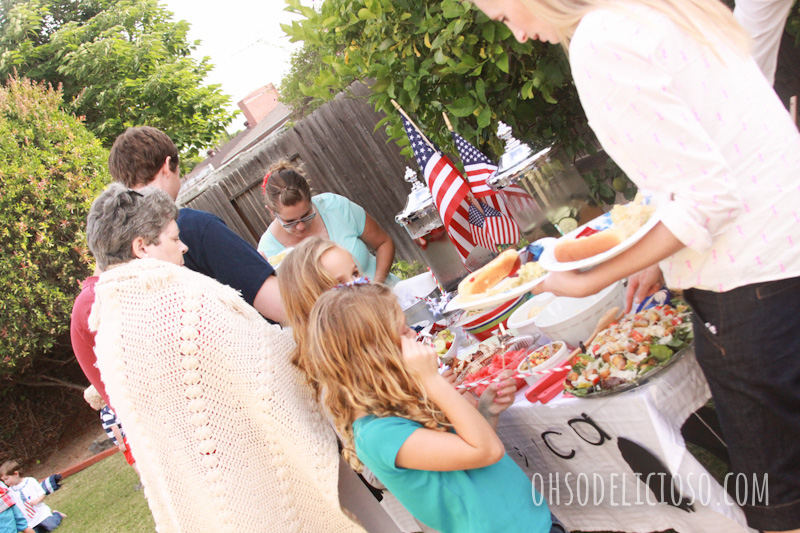 When we talked about what dishes we would whip up to feature for the 4th of July I instantly decided on this salad.  I've made it a hundred times over for summer BBQs and 4th of July parties.  There is something about a cool crisp salad after a hot day that is perfect.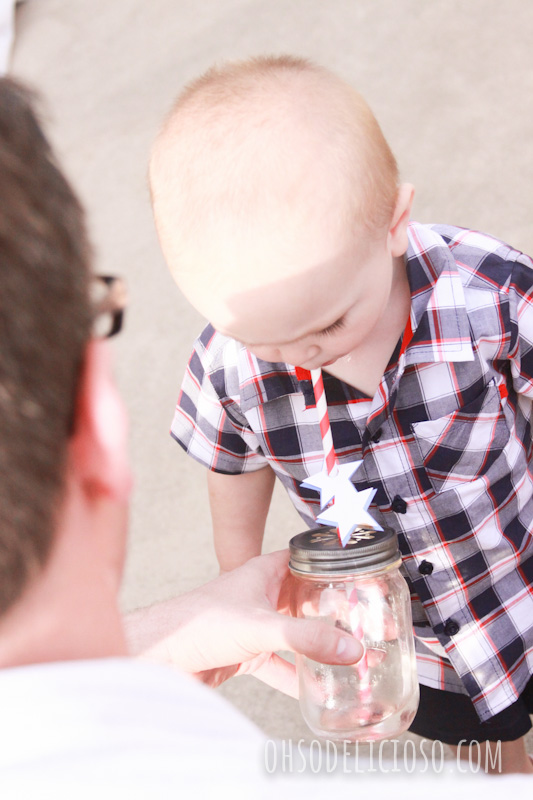 This is my little one, gulping down a drink after playing hard in the yard with the other kiddos…and I was famished after looking at all that delicious food while we photographed it!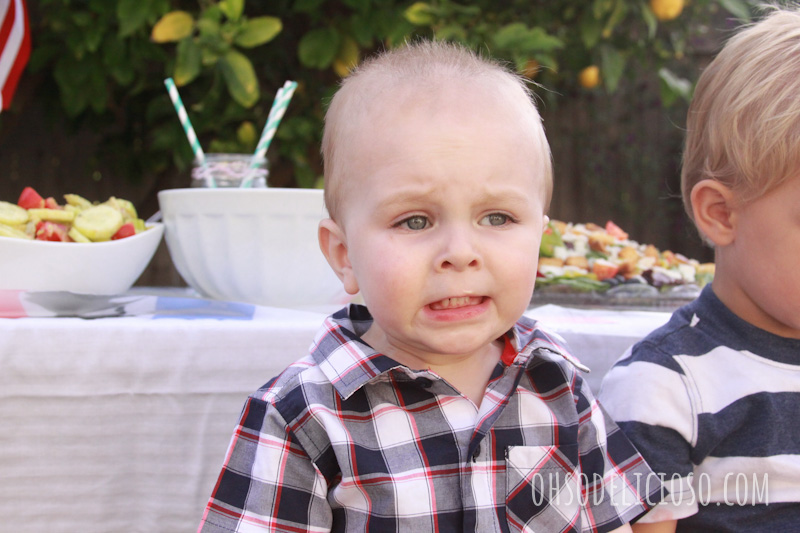 He also wanted to show everyone his teeth (his new favorite trick) ha ha!
Enough jabbering though…lets get to this recipe!!!  It is sososososo easy!  Just chopping and tossing.  Chop cucumbers, avocados, tomatoes and onion and toss with your homemade dressing (recipe below.)  Stick in the fridge for 30 minutes and serve cold.
 May I suggest you serve this alongside of Lemon Lime Chicken?
Marinated Cucumber Salad
Ingredients
3

large cucumbers

pealed and sliced

2

large avocados

sliced

3

roma tomatoes

cut into wedges

1/4

red onion

sliced

3/4

cup

seasoned rice vinegar

1/4

cup

olive oil

1/4

tsp

herbs de provence

1/4

tsp

garlic salt

1/4

tsp

season all

salt and pepper to taste
Instructions
Combine cucumbers, avocado, tomatoes, and onion in a large bowl.

In a blender, combine vinegar, oil and seasoning. Blend until well combined.

Toss dressing with veggies.

Chill in the fridge for 30 minutes prior to serving.