A group of us girls had a lil' party to attend & we were all bringing an appetizer to share. I casually asked Lyns what she was making for her appetizer…. "Cranberry Salsa" is what she said.
Cranberry Salsa?
In my mind I'm picturing something like Costco's Mango Salsa. Chopped tomatoes, peppers, and…some…. err…. like boiled cranberries? I was kind of at a loss as to what on earth cranberry salsa could be.
A week later, I am at the party,  with a plate full of food, I'm feeding my face when I think- OH! The cranberry salsa Lyndsy was bringing. Did I see it? did I miss it? Is it this delicious red sauce on my plate? with cream cheese? what the? YES! It was totally disguised. might as well put a mustache on it! It didn't look like any salsa I'm used to making. I really tried, like tried hard, not to- for once- ask someone for their recipe. Since my friends all know about this bloggity blog sometimes I feel sooooo silly asking for their delicious recipes. I went like a month without asking. ha. maybe not even that. I HAD To! We were hosting a baby shower and nothing sounded better and more awesome to surprise our guests with.
So here is the deal. The recipe calls for a bag of fresh cranberries. However, you can only get a bag of fresh cranberries 2 months out of the year :( boo, for the other 10. I experimented (because I have got to be able to make this more than 2 months a year) and still got rave reviews–
Here is how to make your Cran-berry-sal-sa!
 You are going to want a large food processor or a good blender. Shown here is a Vitamix. With a Vitamix or Blendtec the texture will come out a little more smooth and saucy. You will need to use your plunger with the Vitamix and stir a few times with a Blendtec or other blender.  With a food processor it's hard to get it that smooth, but it tastes great either way! Just throw all your ingredients in a pulse and stir till smooth!
Whatever your platter choice, spread out your cream cheese then top with salsa! So easy! Serve with chips or crackers.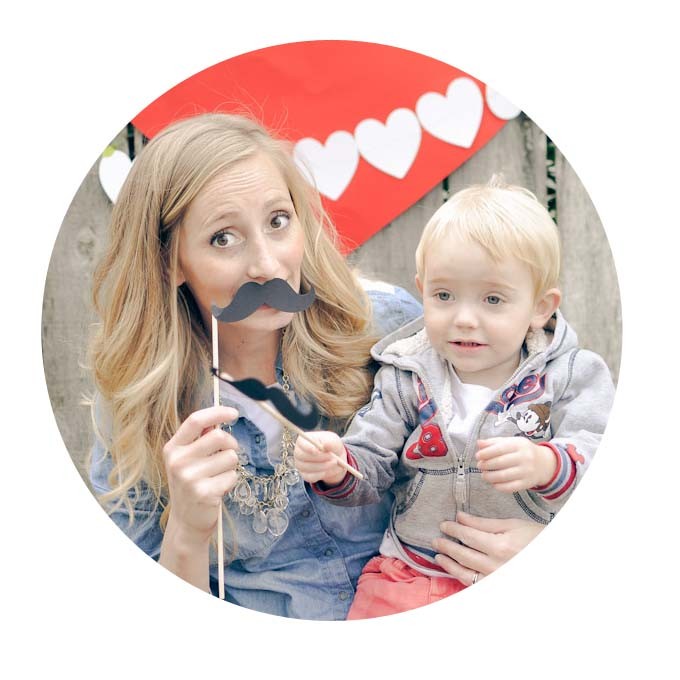 Also, I made my favorite drink. I'm not totally a fizzy drink person all the time.  I absolutely LOVE homemade lemonade. I added strawberries to add to the V-day atmosphere.