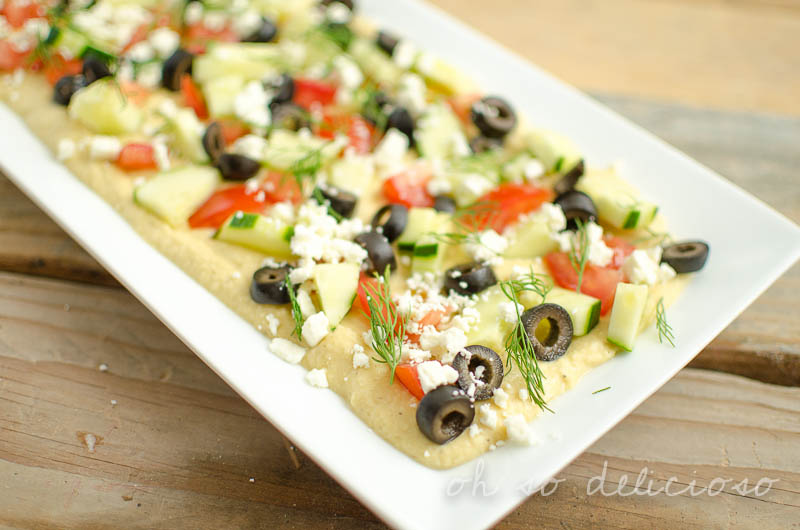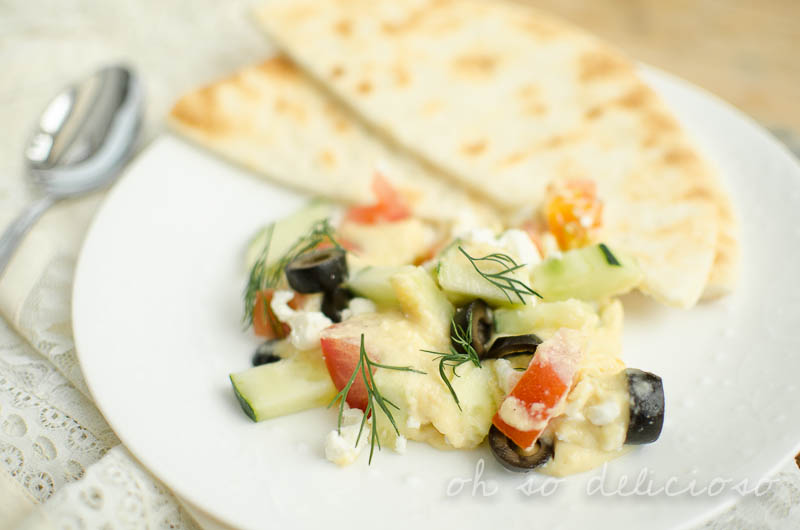 As I was thinking of a name to come up with for this post, I started wondering.. where exactly is hummus from? What culture? Is it Greek? And apparently I'm not the only one wondering. There were many forums and debates on google trying to prove Greek vs. Middle Eastern. From what I read, it sounds like this is a cultural debate as well, each claiming it their own. Wikipedia seemed to have the most concise answer for me, stating that it was Middle Eastern and that "hummus" means chickpea in Arabic. Either way, hummus is delicous and each culture has their own flavor.
Today I'll show you my white girl spin on a traditional Greek or Arabic or Californized Hummus. Now I can't take all the credit for this dish. A girlfriend brought a similar dish in to work (I'm an ER nursie). All of us nurses raved over it and of course I did a little inspecting to see what it was made of. Really just a good hummus topped with a lovely assortment of veggies. I went home and craved it so I made it for a book club. It was a hit. Then I demonstrated this dish at a cooking group, again the dish was a hit! That's when I knew it was blog worthy!  (A little inside joke of us girls… making a dish, taste-testing it, friend-testing it or husband/children-testing it, then deeming it "blog worthy" or not upon the reactions. Who wants to be neighbors?!)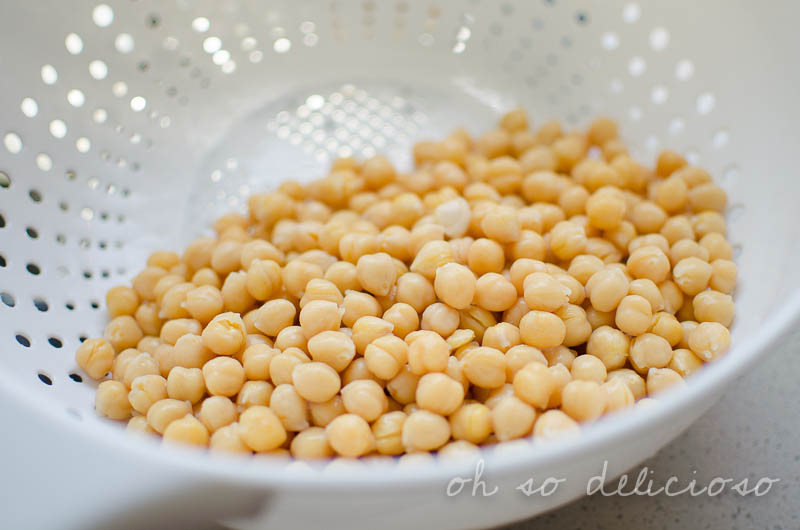 Here is how I make my traditional creamy hummus recipe.
First I start out with ze chickpeas. Also called Garbonzo Beans. Now you really can make hummus with any white bean. Steph has a tasty recipe here that uses Great Northern White Beans. I've done both and love both! I've noticed that when using chickpeas, a little more moisture is needed. They tend to be a more dense bean than Great Northerns. So if you are using a recipe that calls for Great Northern Beans and you want to use Chickpeas, go for it, you just might need a little more water or oil. Or try adding pesto!! I love this recipe.
I blend mine in my power blender.. shown here is a Vitamix. I was visitng mi madre when taking these pics. I personally own a Blendtec. Both work amazingly. For the Vitamix I did need to use the plunger. So just place everything in the blender and blend away!  Making the hummus is ridiculously easy.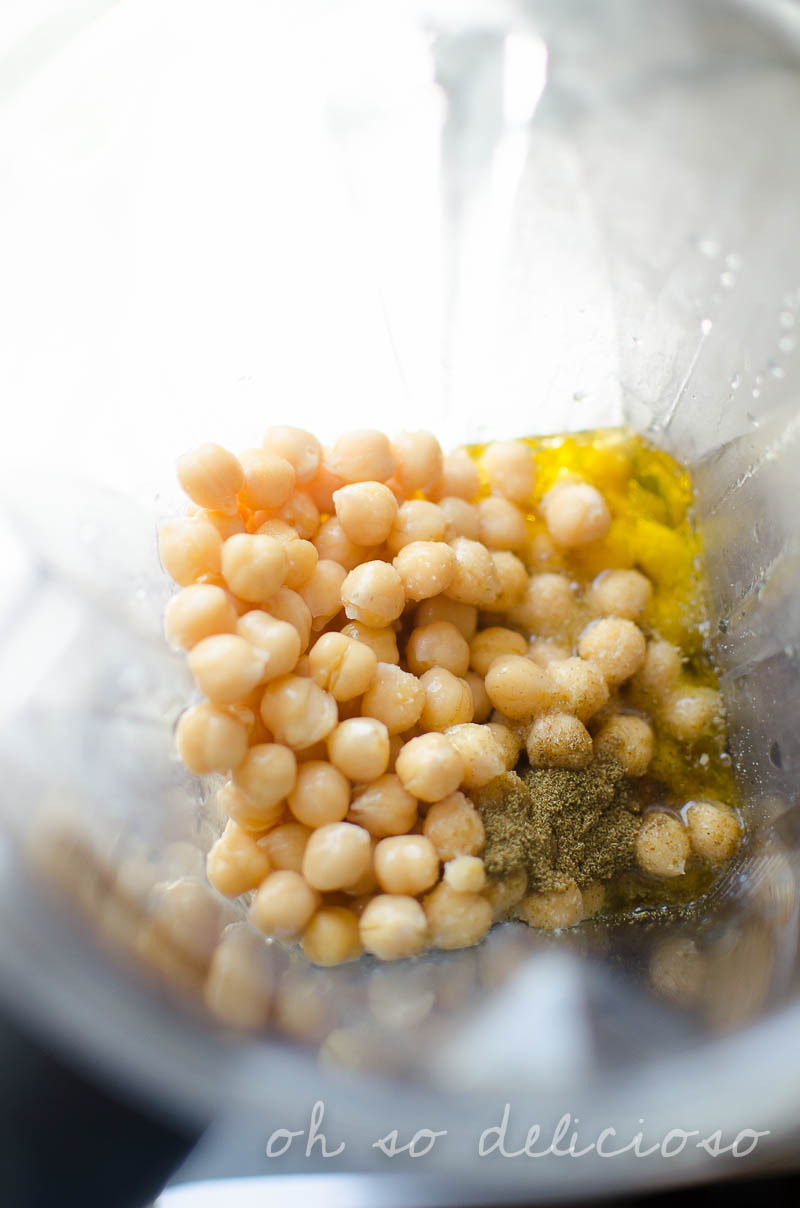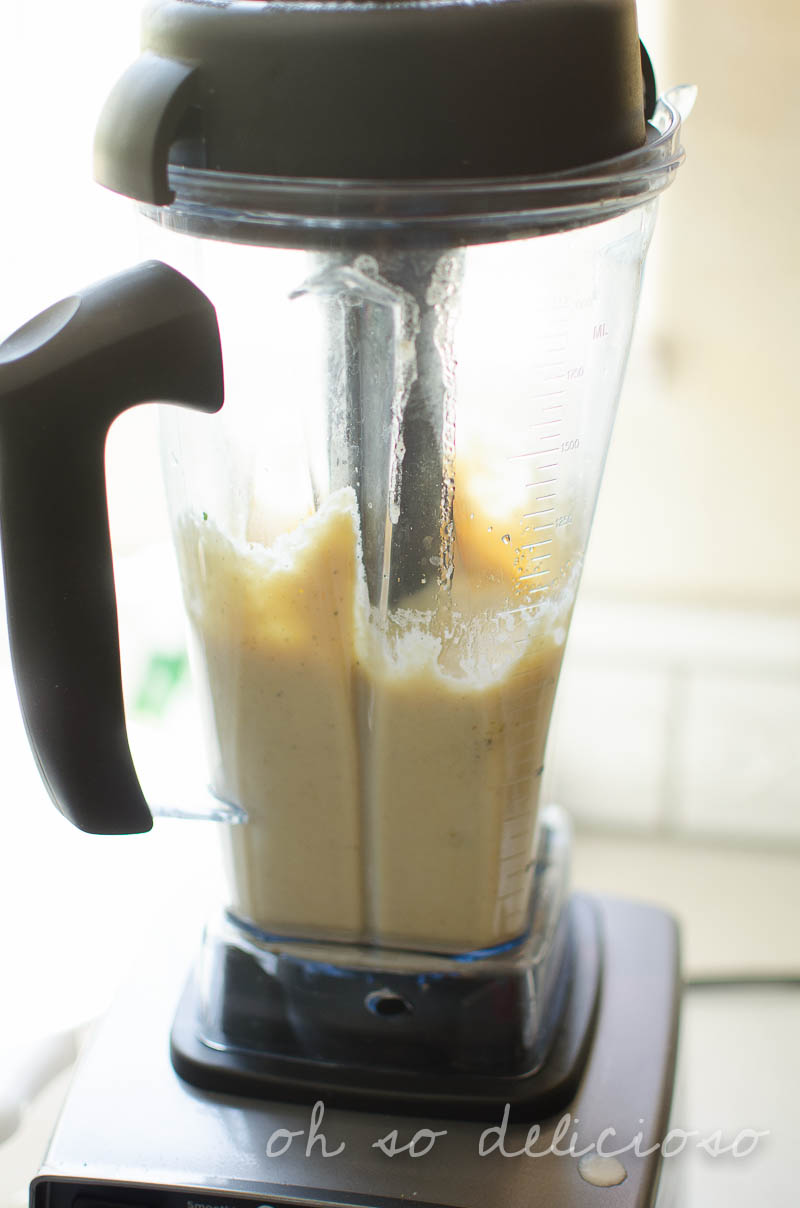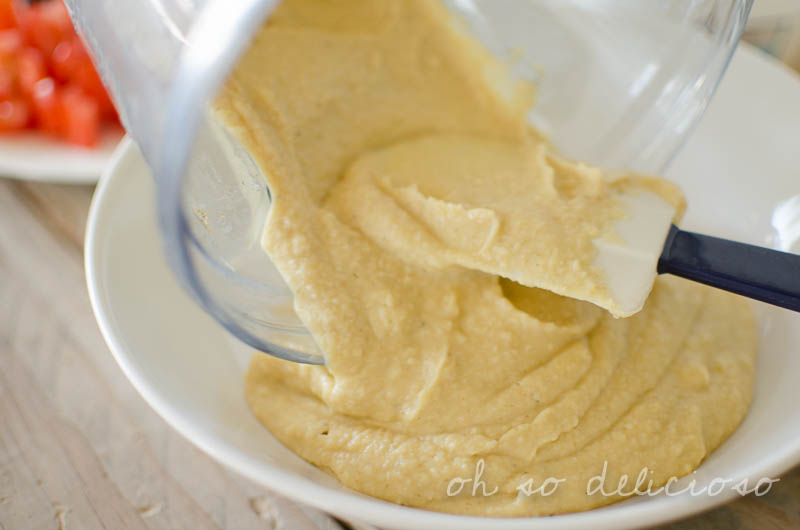 I ended up using a different serving dish then I originally planned, but decided to include this picture because it shows the creamy, thick texture. Then you just need your assortment of toppings. The fresh dill is the show stopper… don't forget to include him.  This is why I call mine a Greek Hummus, because the toppings are very Greekish.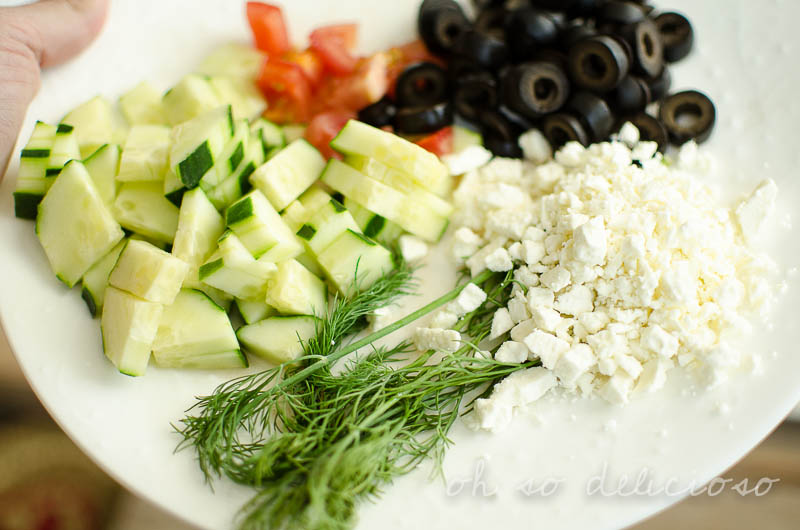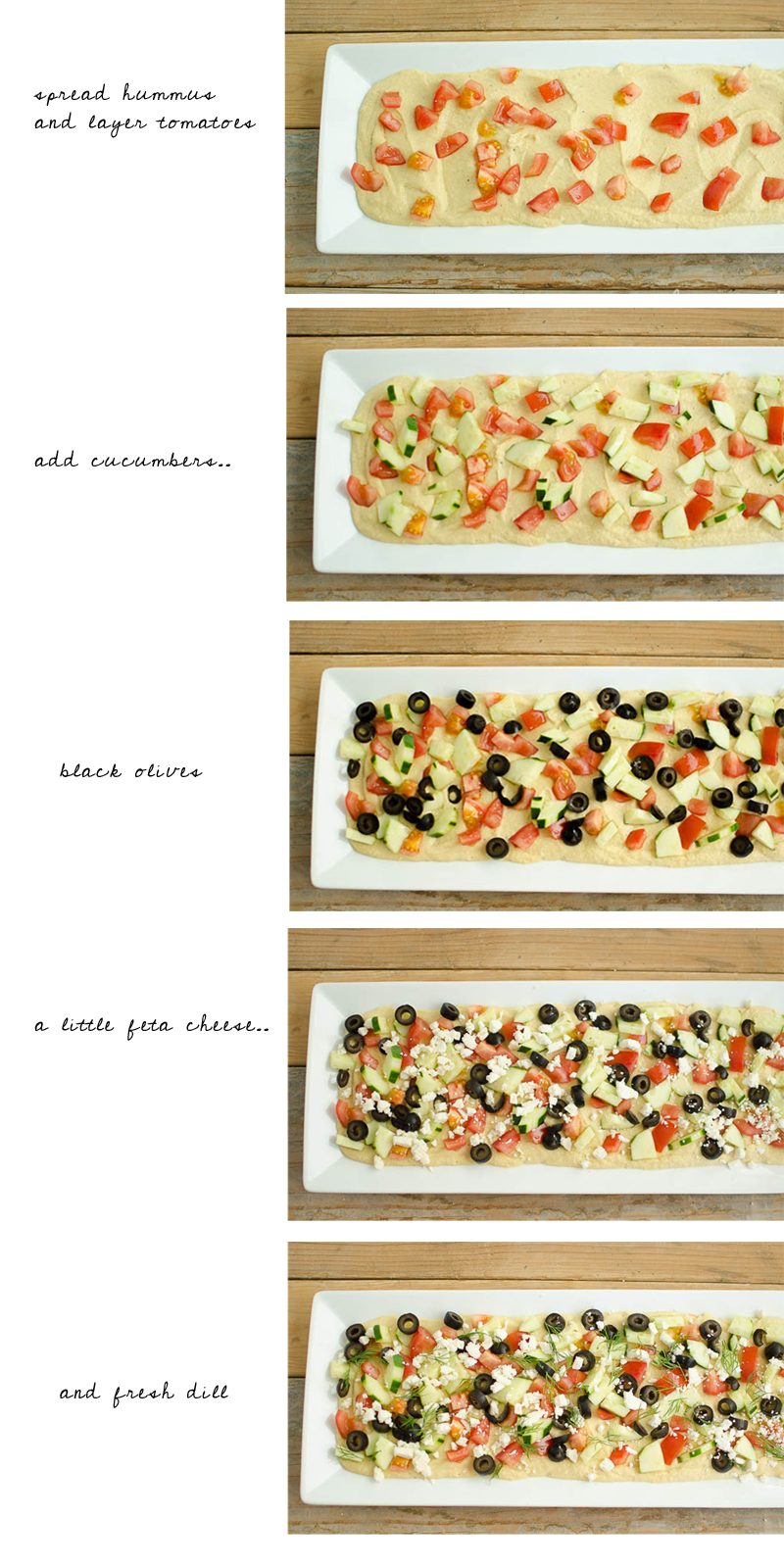 And there you have your Greek Hummus loaded with fresh veggies and goodness! I eat this with either pita bread or pita chips. This is such a satisfying snack or even light meal. Loaded with protein from your chickpeas. Scoop some up and enjoy!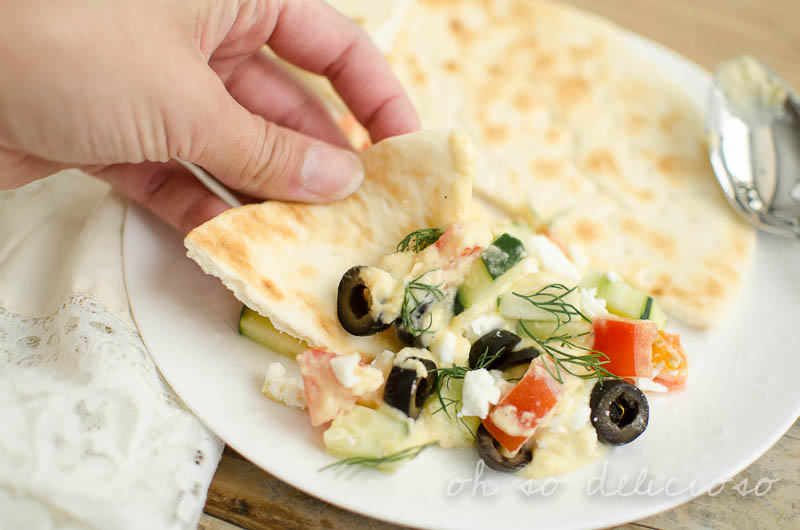 Greek Hummus
Ingredients
Hummus




2 15

oz.

cans of Chickpeas/ Garbonzo Beans


1/4

C

EVOO


1/4

C

Tahini Paste


1/4

C

water


1

tsp.

Salt


1

T

Minced Garlic


1

tsp

Cumin



Toppings


1

small Cucumber


1

Tomato

Feta Cheese

Black Olives


Fresh Dill
Instructions
Drain and rinse beans. Place in a blender with remaining hummus ingredients.

Pulse till smooth. You may need to scrap the sides once or twice.

Spread on to a shallow serving dish.

Top with diced tomato, cucumber, olives, cheese, and dill.

Serve with pita bread or chips.