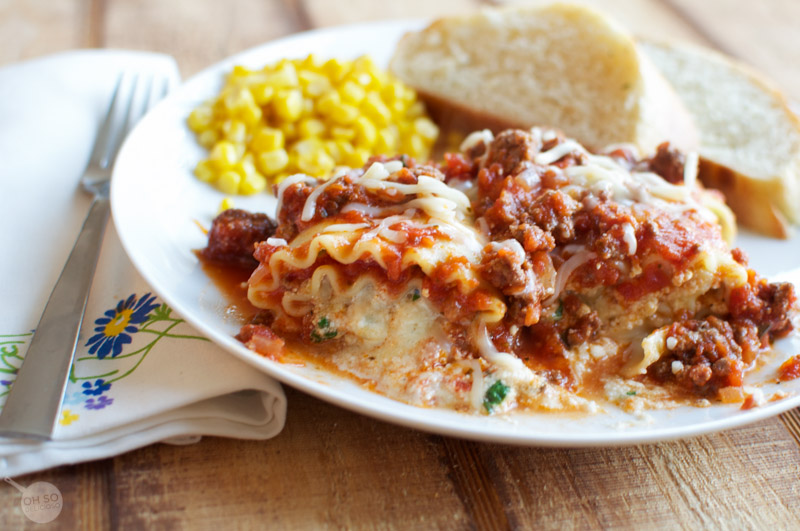 Aubrey and I have another sister, she not of blood relation, but by all means you can tell she was meant to be apart of our family. At my brother's and her wedding a lady came up and started going on and on to me about how she- just by looks alone- seems like one of the Hardings. ohhh, Jesse. we love you :)
 One of her many talents is cooking. And despite my constant nagging to join up with us on this blog she respectfully declines...however she does bring me her favorite recipes. Spinach lasagna roll-ups one of them and even this one has a lil' story to go with it. just a little one…
See Jesse recently had a baaaaby. ok hes probably like 8 months now (oh how time flies, especially with babies. one minute they are newborns the next they are talking. gees!) When she had her baby she had a few meals brought to her and one of them were some spinach lasagna roll-ups. She loved them and had only one complaint– they were a little dry (but no worries I've fixed that, keep reading).
She sent me the recipe and I changed it just a tad. I mean I had a beautiful leafy basil plant staring me down with giantic leaves drooping and begging me to eat them. I also love fresh tomatoes with pasta. So I tried this. I figured if the tomatoes didn't work out I'd just leave them out of the recipe. But honestly they were my favorite favorite part. I I wish I had rolled a billion tomatoes in each lasagna roll. I have made these since and put two tomatoes in it. sneaky sneaky.
Lastly…the old recipe calls for frozen spinach. I have not had good luck with my recipes and frozen spinach. I forget to thaw, or I gag at the smell, or I dont squeeze enough water out of it. Pretty much I gave up on frozen spinach a looooong time ago. I usually have fresh spinach in my fridge for green smoothie reasons so why not use FRESH ingredient. It'sallgud.
Mix your greens with your cheese. Spread heaping spoonfuls onto a cooked lasagna noodle, lay a thinly sliced campari tomato and roll…now about the topping.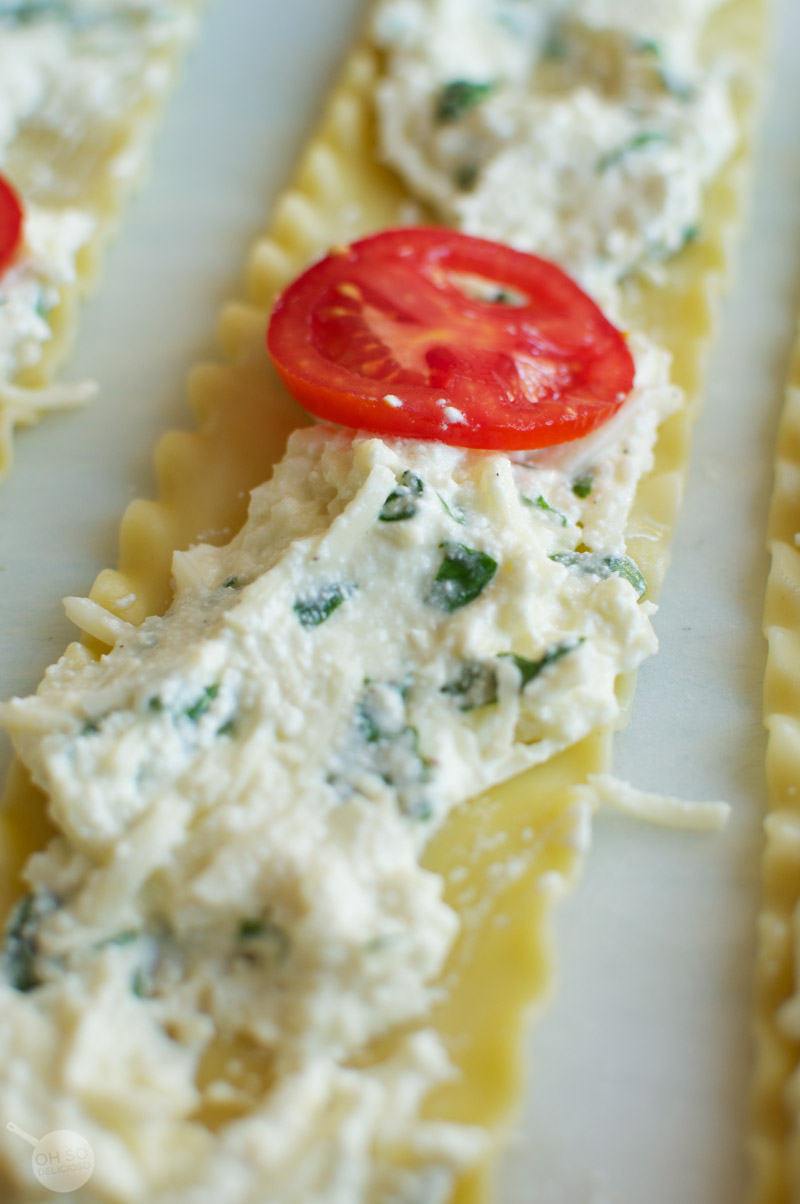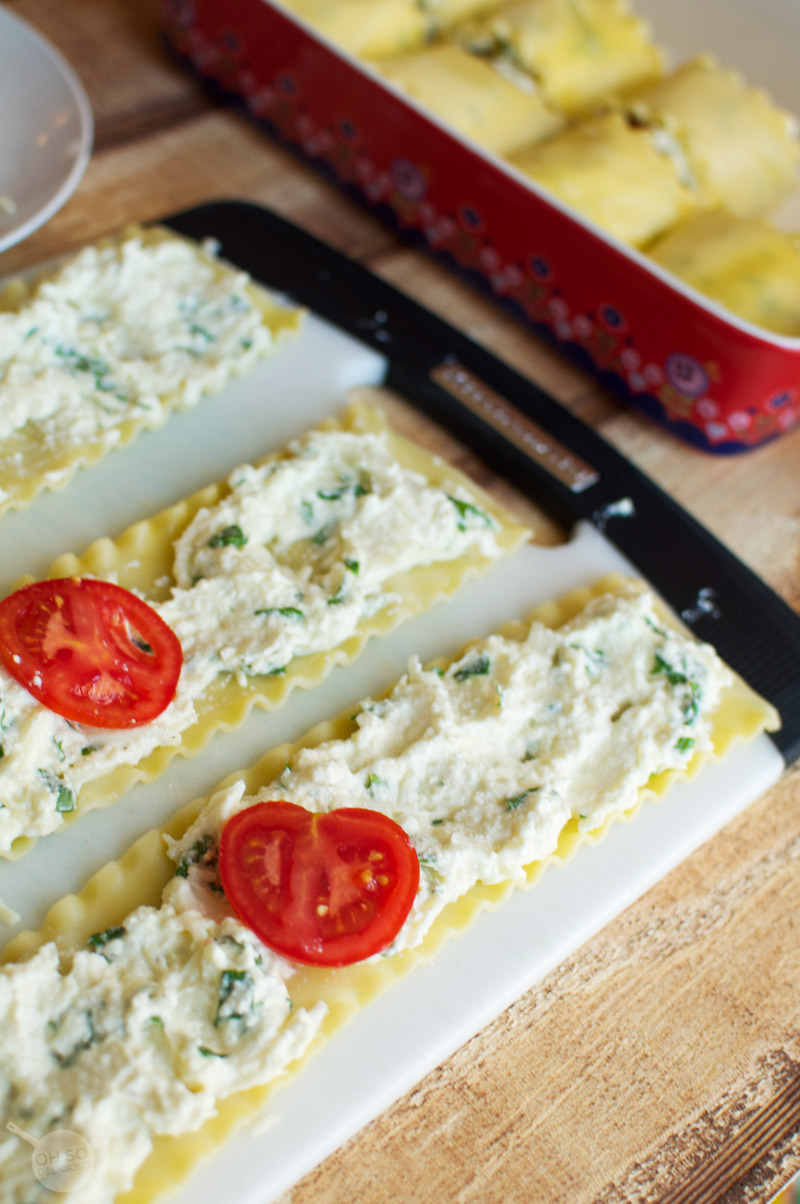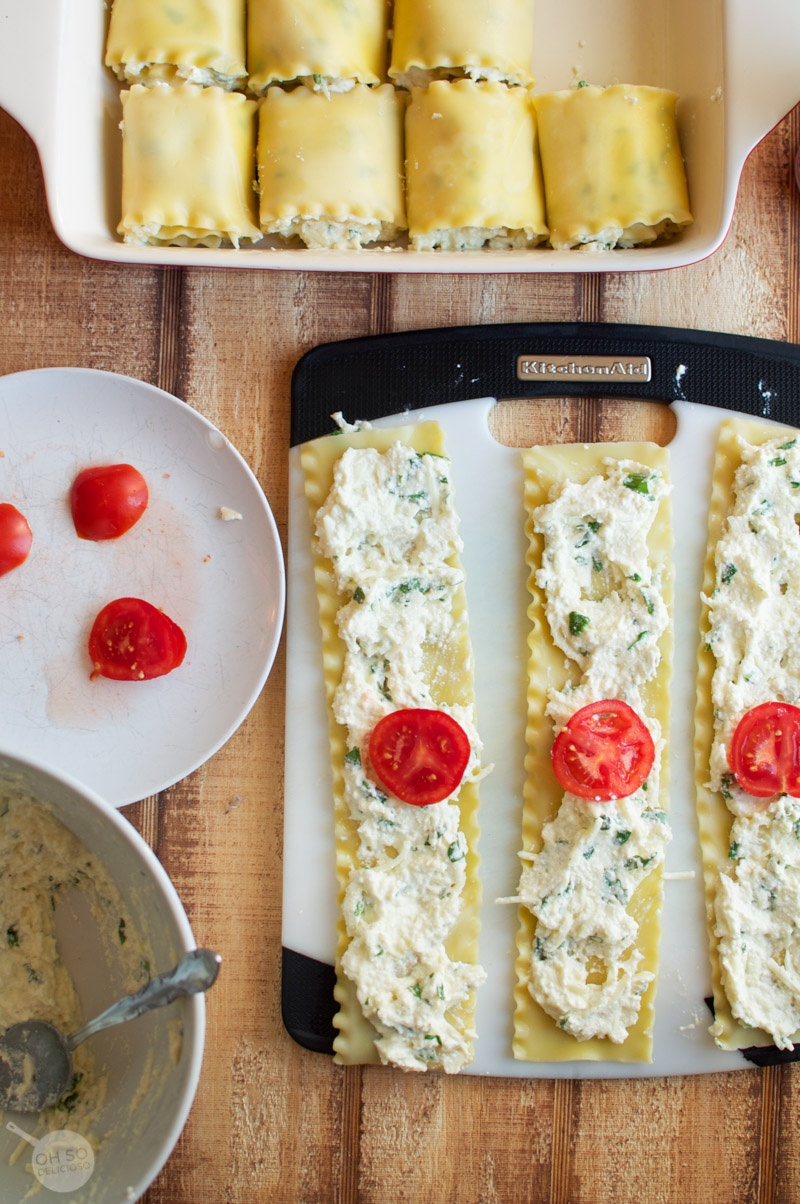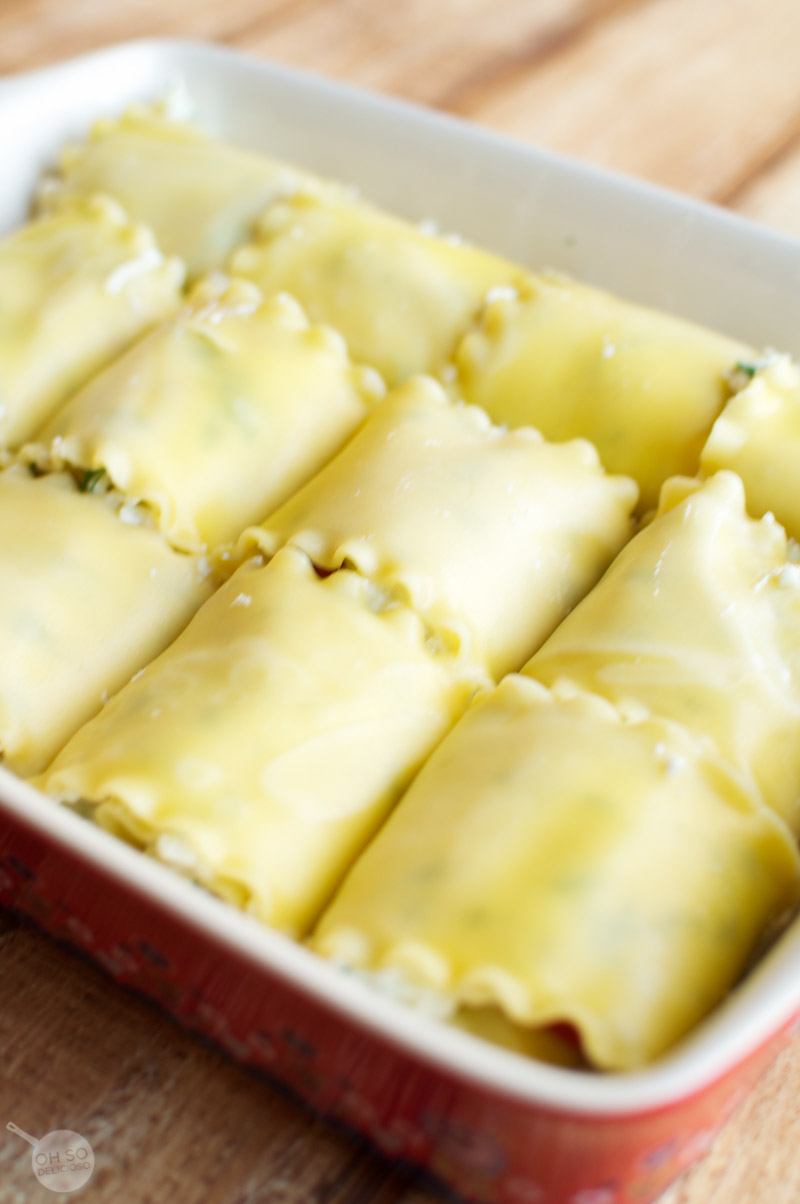 THIS! this is my all time favorite spaghetti sauce. I'm kind of picky when it come to the sauce. The sauce is (totally) the boss, and the wrong sauce gives me heart burn, or tingles my jaw, or just makes me want to …. I can end there. But I really like this big jug of marinara from Costco.
IF you dont have a costco near by (I have been there and done that!) than try and buy just a plain marinara (maybe two jars…so your noodles aren't dry!) ….you dont want a bunch of flavors messing with your fresh natural flavors you are already going to add into the sauce and the noodles. You dont want to over-do, over-power, or underestimate the amazingness of your own fresh ingredients.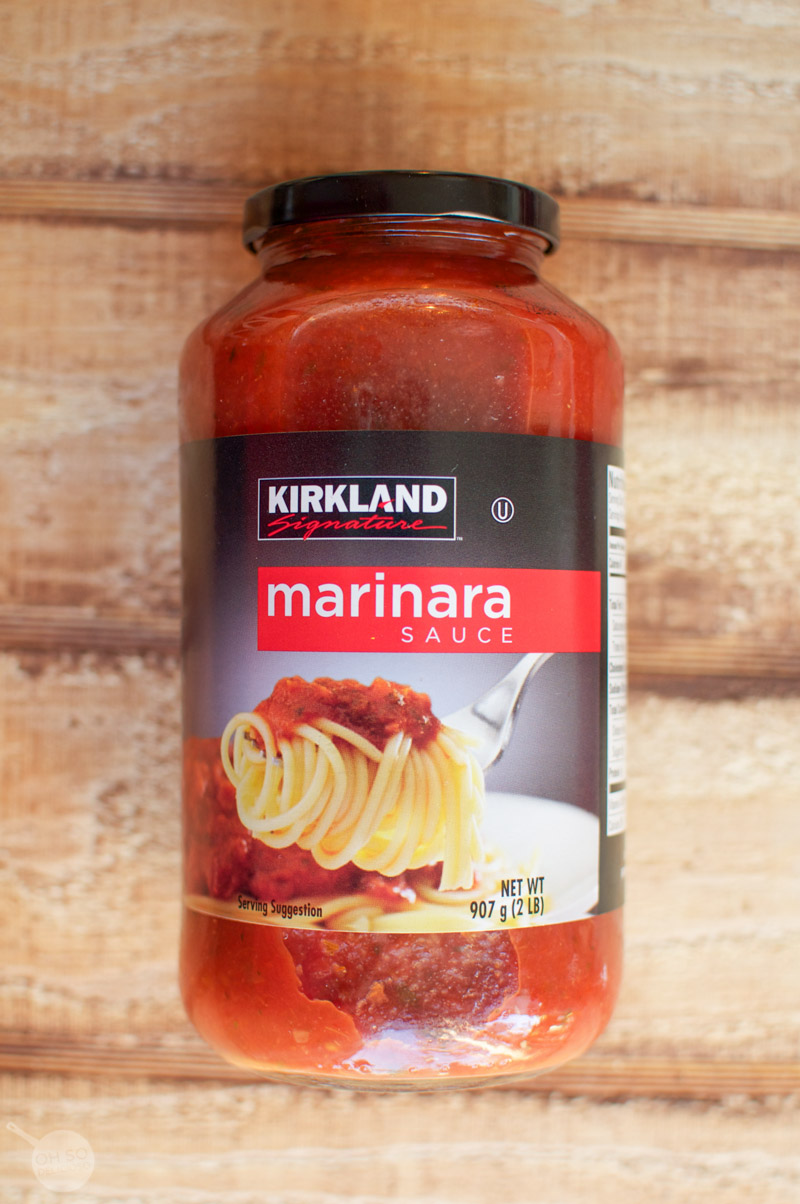 ONE more thing. This french bread will blow your mind at how EASY and how delicious it is. I mean seriously, EASY. EASY EASY EASY.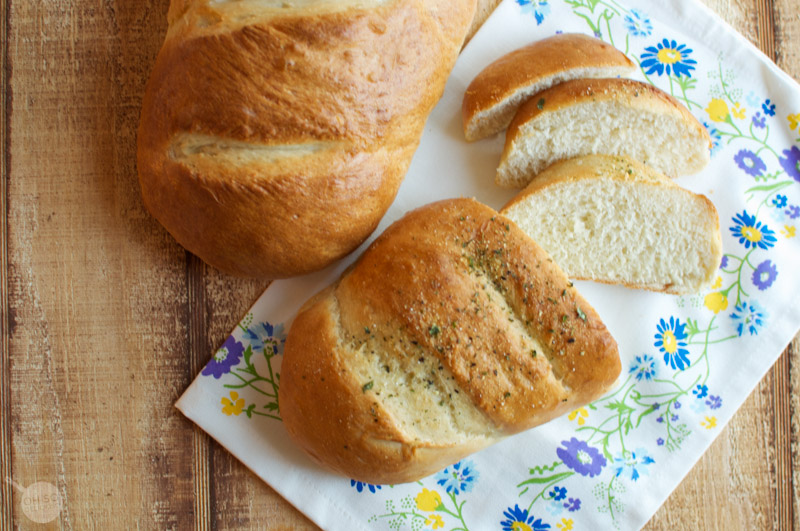 '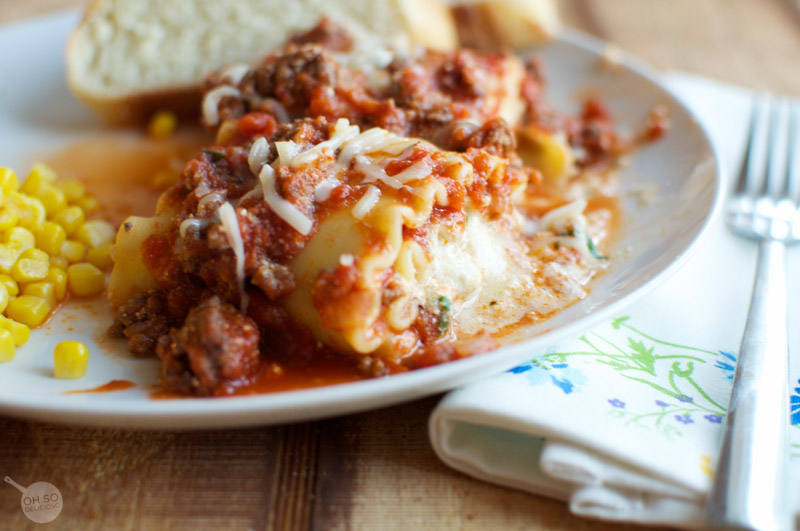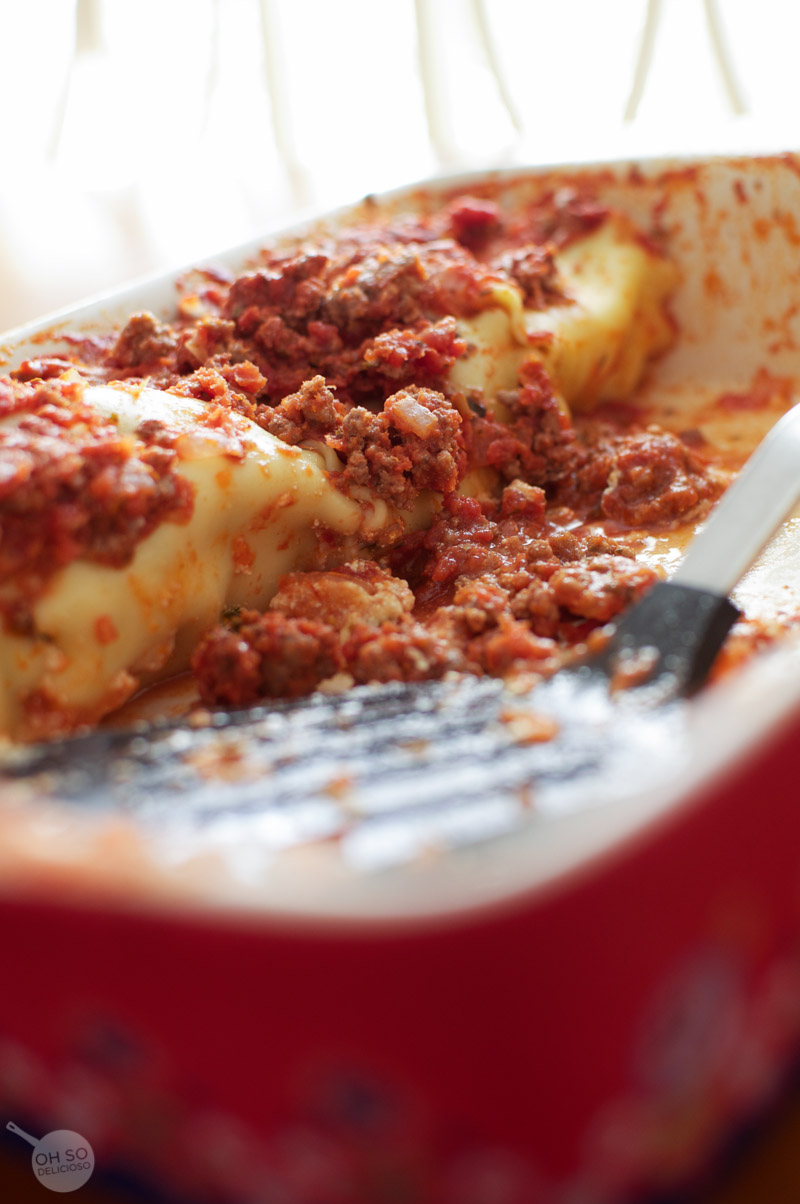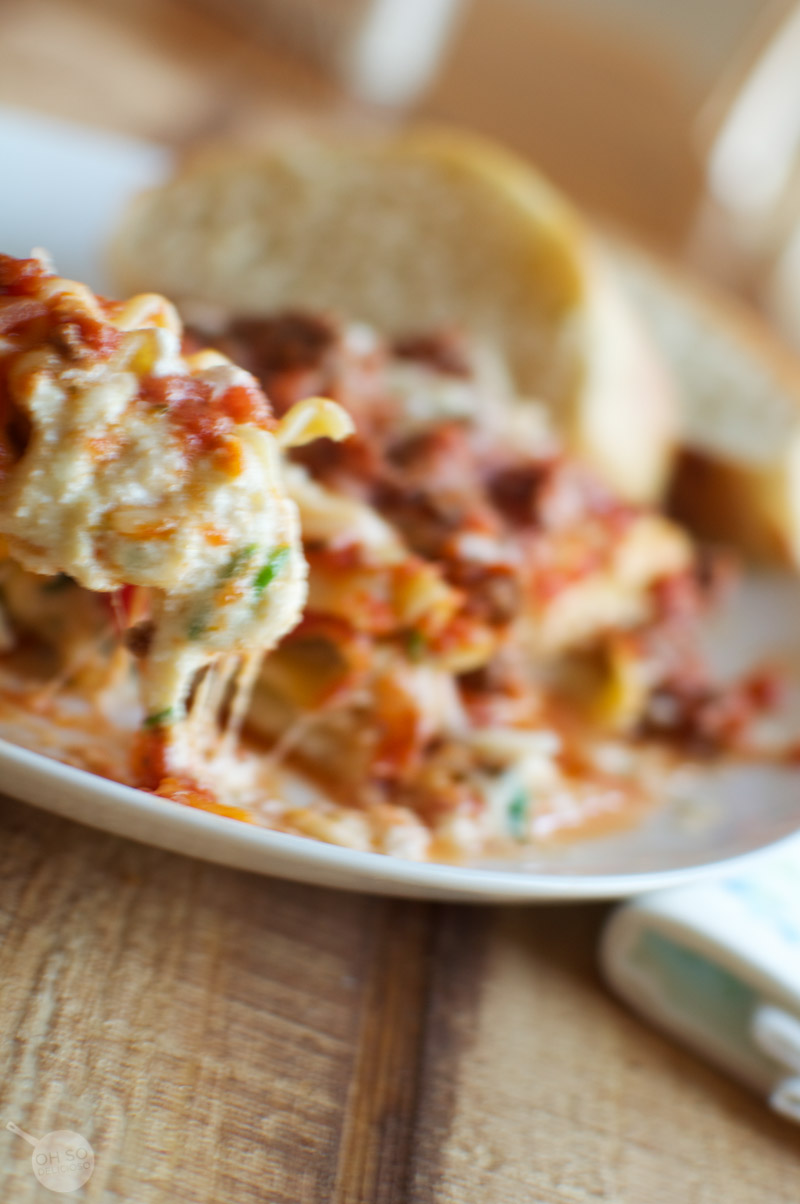 Rollups
Bruschetta Lasagna Roll-Ups
Ingredients
one box lasagna noodles

you may only only use about 10-12 noodles, or you can stretch the cheese mixture thinner and make a second, smaller pan


2

eggs lightly beaten


2 1/2

cups

ricotta cheese


2 1/2

cups

mozzarella


1/2

cup

grated parmesan cheese


1

cup

pack it down fresh spinach


15

big basil leaves


1/4

tsp

salt


1/4

tsp

pepper


1/4

tsp

ground nutmeg


1

lb

ground turkey or beef


2

gloves minced garlic


1/2

med onion

Large jar of MARINARA sauce


2-3

thinly sliced campari tomatoes

Instructions
1. Cook noodles according to package, drain and set aside. (to help with sticking toss with a little EVOO)


2. In a separate pan-ground meat, garlic and onion together. drain grease and add marinara sauce. allow sauce to simmer while you roll lasagna.


3. Chop basil and spinach then In a large bowl combine eggs, cheese, spinach, basil, salt, pepper, nutmeg


4. To assemble roll-ups scoop heaping spoonfuls (about 1/4-1/3 cup) of cheese mixture onto lasagna noodles. Lay a sliced tomato (or two) and roll.


5. Place a bit of sauce (about 1/2 cup) on the bottom a 9x13 pan, next place lasagna roll-ups, seam side down- side by side in the pan. because of the tomatoes they are kind of large, its ok if they are a little snug.


6. Cover with meat sauce.


7. Bake uncovered 375 for 20-25 minutes


8...and if you are me you add more cheese on top for the last 5 minutes.