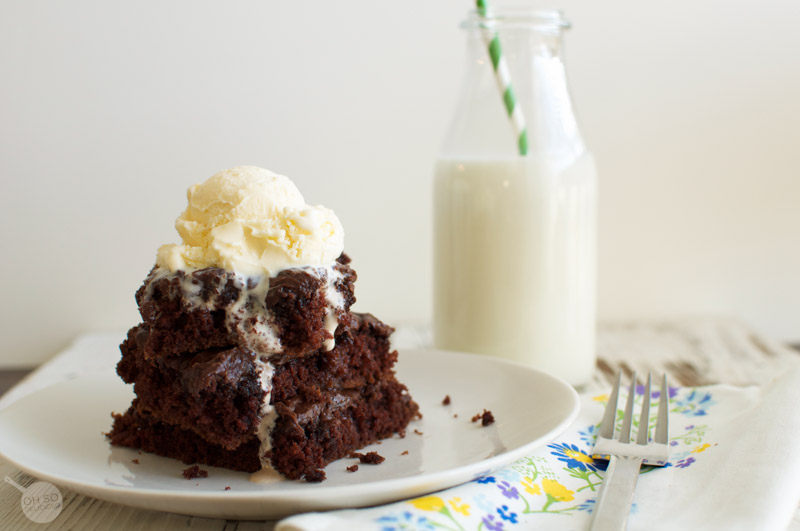 So here's the thing about Texas Sheet Cake. You've mostly likely had once, or several times in your lifetime, right? It's not a big ol' mystery because it is pretty dang popular. But why is it so dang popular? If your tastebuds aren't reminding you of its moist chocolatey goodness, I'll sell you on a couple of other points.
1.) It's EASY, seriously about as easy as opening up one of those plastic bags inside the cake mix box.
2.) It's FAST–.Texas sheet cake doesnt take 50 minutes to bake like those box mixes…. it takes like 20. AND you dont have to wait hours for the cake to cool to frost it, you frost immediately.
3.) A texas sheet cake is rich and moist full of real butter and REAL cocoa powder.
4.) It can feed an army (I recently took it to a funeral) and it will definitely satisfy a small quaint gathering. (who doesn't want two pieces of THIS! and common, you know it'll be the perfect breakfast the next morning…)
My mom made a few of these for a big family reunion, which reminded me of how its one of my favorite cakes and I needed to put it up here. I loved that this version of texas sheet cake isn't dense, nor is it so fluffy that it falls into a million crumbs all over the floor. (grrr! anything to not have to sweep ONE. MORE. TIME. insert crying face emoji here)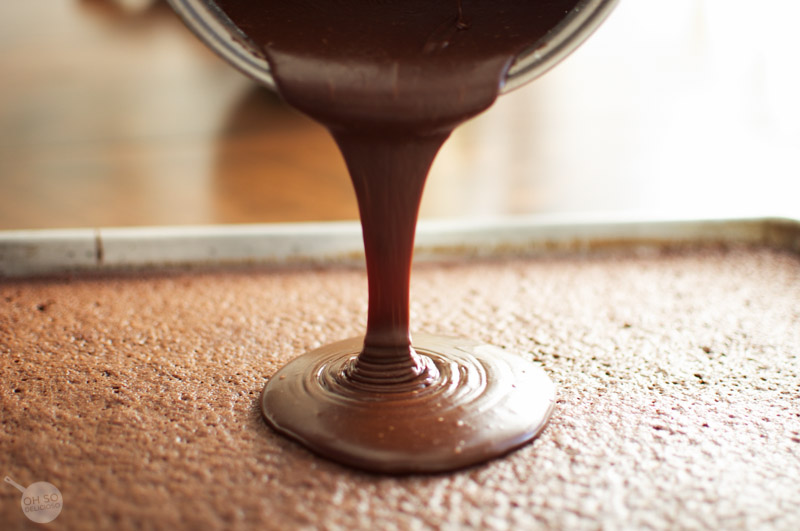 You can serve with nuts, serve on a platter, layer and top with ice cream….options are endless. EAT UP!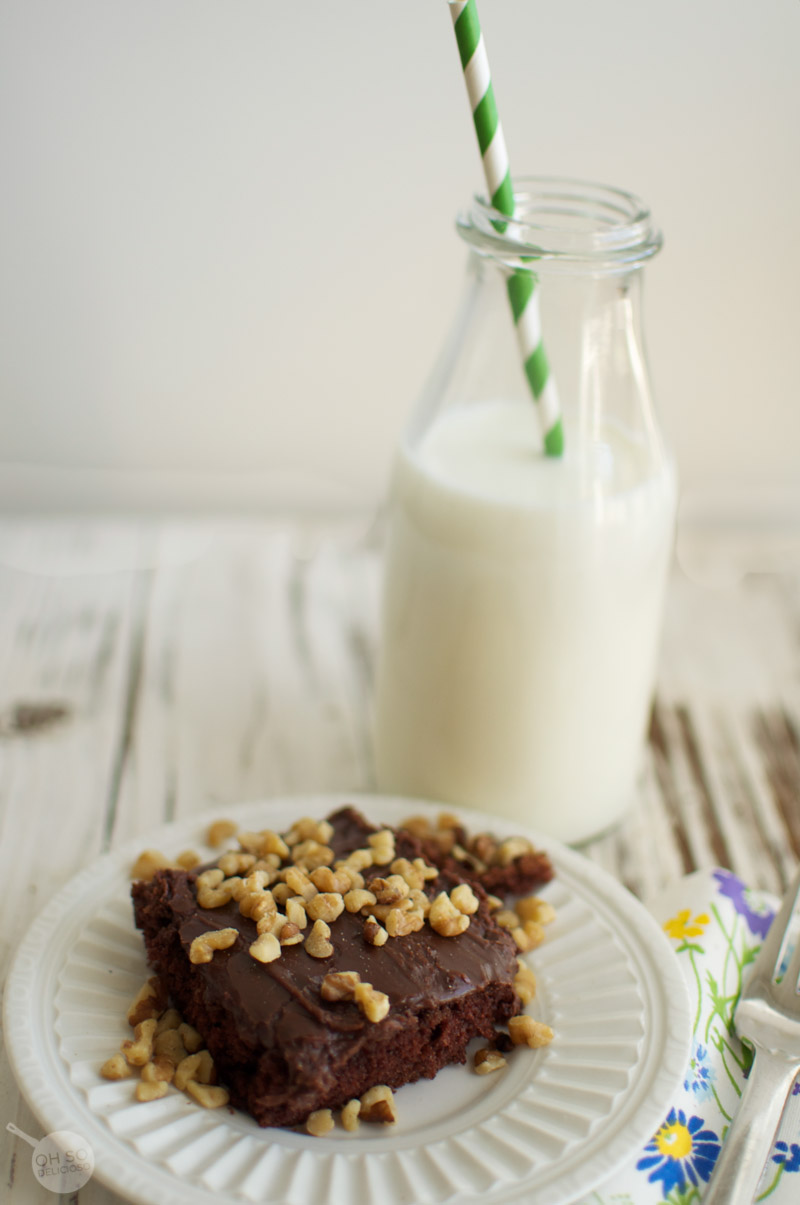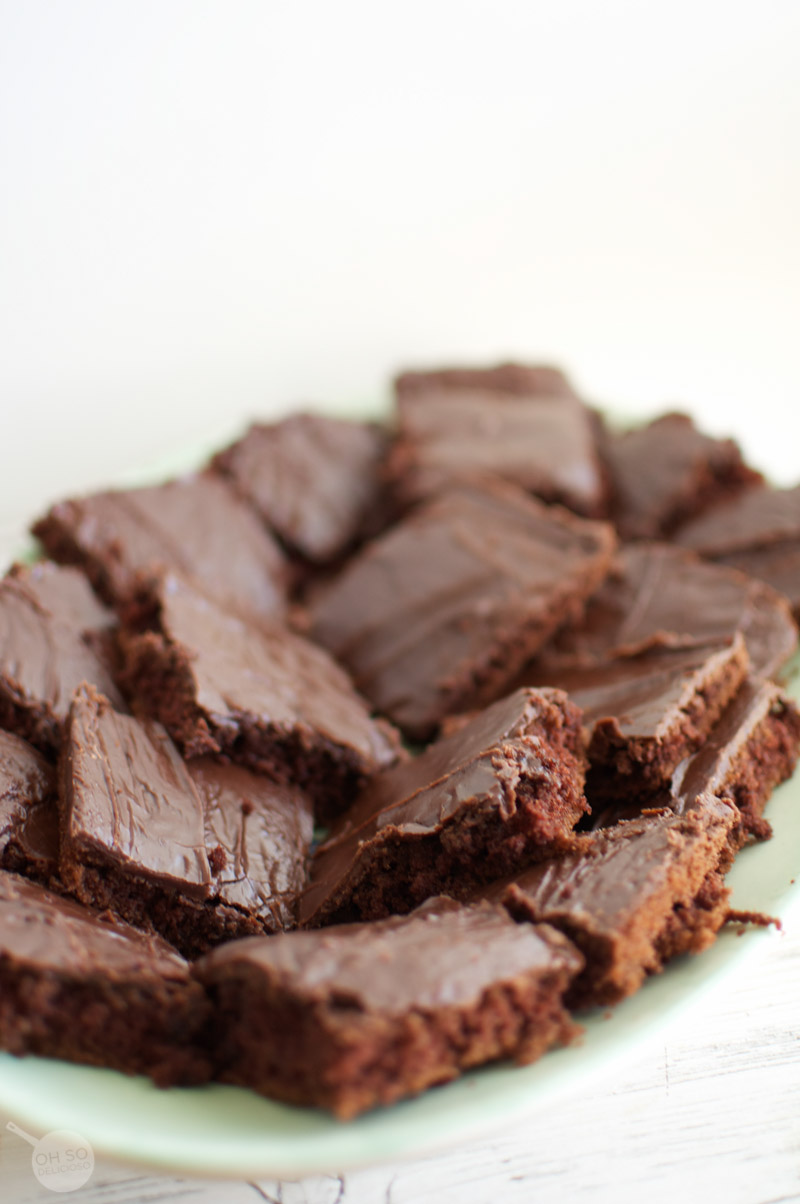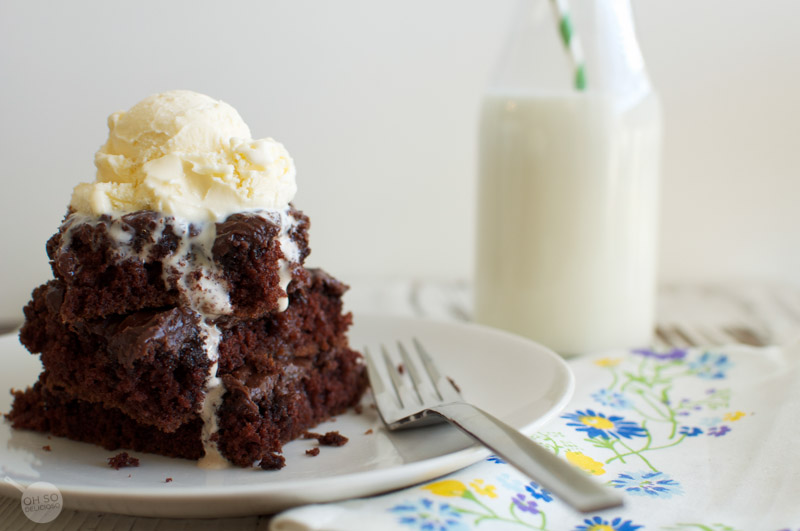 Texas Sheet Cake
Ingredients
Cake

2

cups

flour


2

cups

sugar


1/4

cup

butter


1/4

cup

shortening


1

cup

water


1/2

cup

buttermilk


1

tsp

soda


1

tsp

vanilla


2

eggs


1/4

cup

cocoa


1/2

tsp

salt

Chocolate Frosting

1/4

cup

butter


1/4

cup

cocoa


6

T

milk


4

cups

powder sugar


1

tsp

vanilla

if you are nuts add them!

Instructions
Cake!
Melt butter, add all ingredients. mix well.


Bake in greased jelly pan (large cookie sheet) at 400 degrees F for 20 minutes

Chocolate Frosting!
Bring to boil butter cocoa and milk

Add powder sugar and vanilla


Frost while cake is still hot.