Have you ever had a baja corn sauce? They are quite delish. Takes grilled corn to a whole new level.
A lot of corn sauces use mayo, I use Crema Mexicana. It's a Mexican cream that is leaner and has a mild flavor so it compliments a variety of seasonings. To make this baja corn sauce its really easy and fast, but makes this corn! Mix in a combo of seasonings to the crema and lightly brush it over the grilled corn.
Here's another grilled corn tip. For this event I had about 18 corn on the cob to fix up. For all that corn to sit on the grill would have taken forever! I pre-cooked the corn by boiling it, then took it to the BBQ wrapped in aluminum. When we were ready I could, eh hem.. my husband could throw on a few pieces to warm up in just minutes.
This Baja combo really had a fun and tangy flavor to it. It was delicious, and so was all the the food! Wonderful evening with the ladies and our families.  Here is a sneaky peaky at a few more recipes coming your way allll week long up until the 4th!
4th of July Recipes and Ideas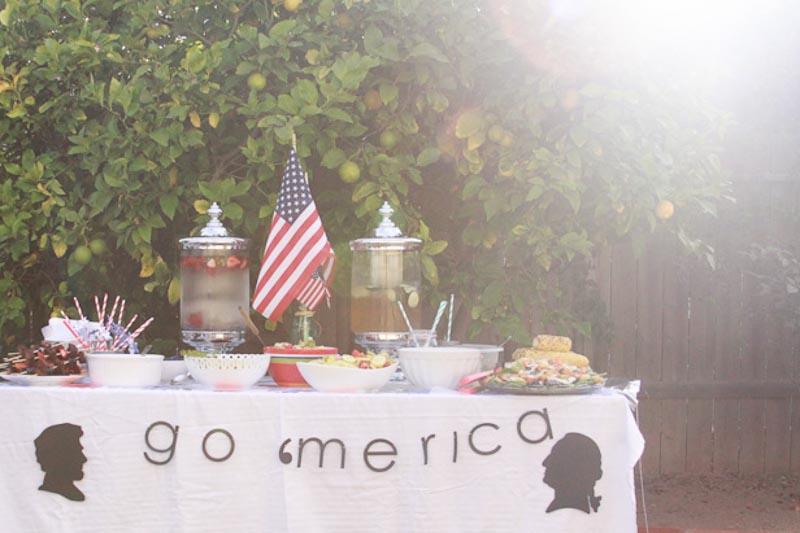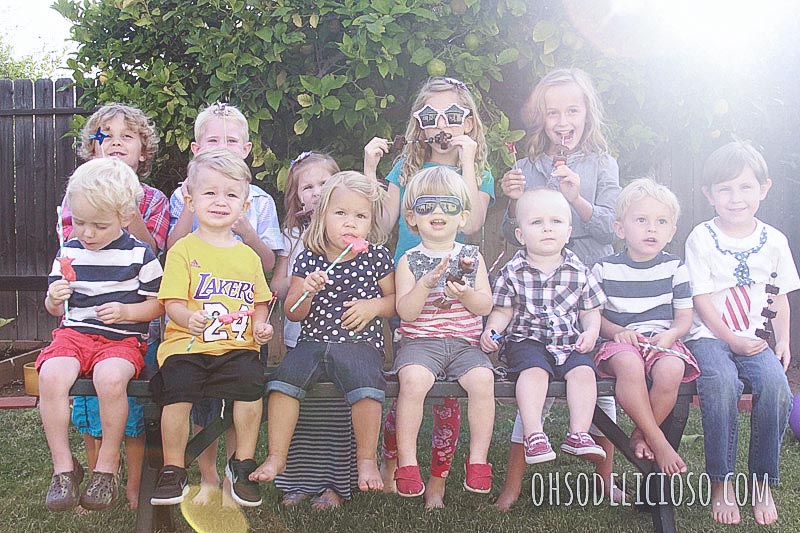 The Fourth of July happens to be one of our favorite holidays. First of all it is during summer.. one of the most fun seasons. Water-balloon fights, early morning jogs, endless barbecues, hot nights around the bonfire, fresh fruits and garden veggies, what is not to love about summer?! Then throw in a huge BBQ with sparkling fireworks,  family and friends, memorializing our blessing of living in a beautiful country and the heroes that have given us our freedoms. And you have one special and magical day. The Fourth of July.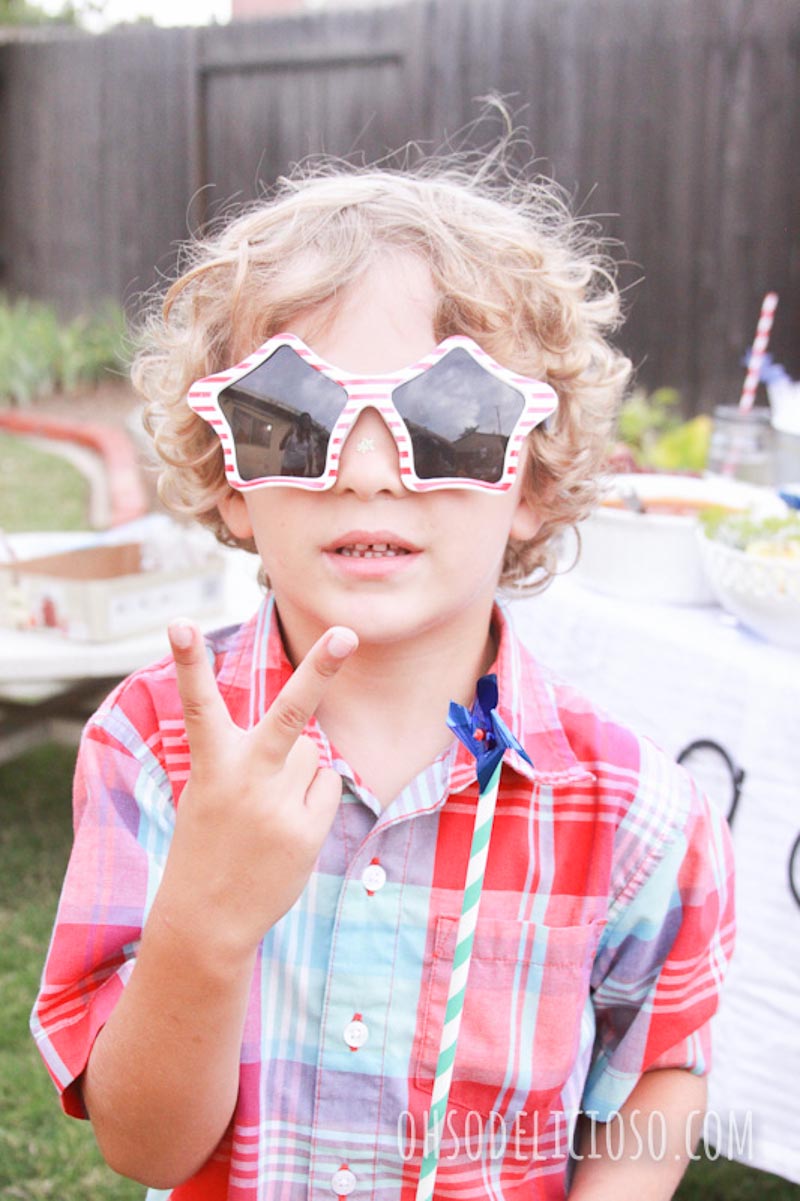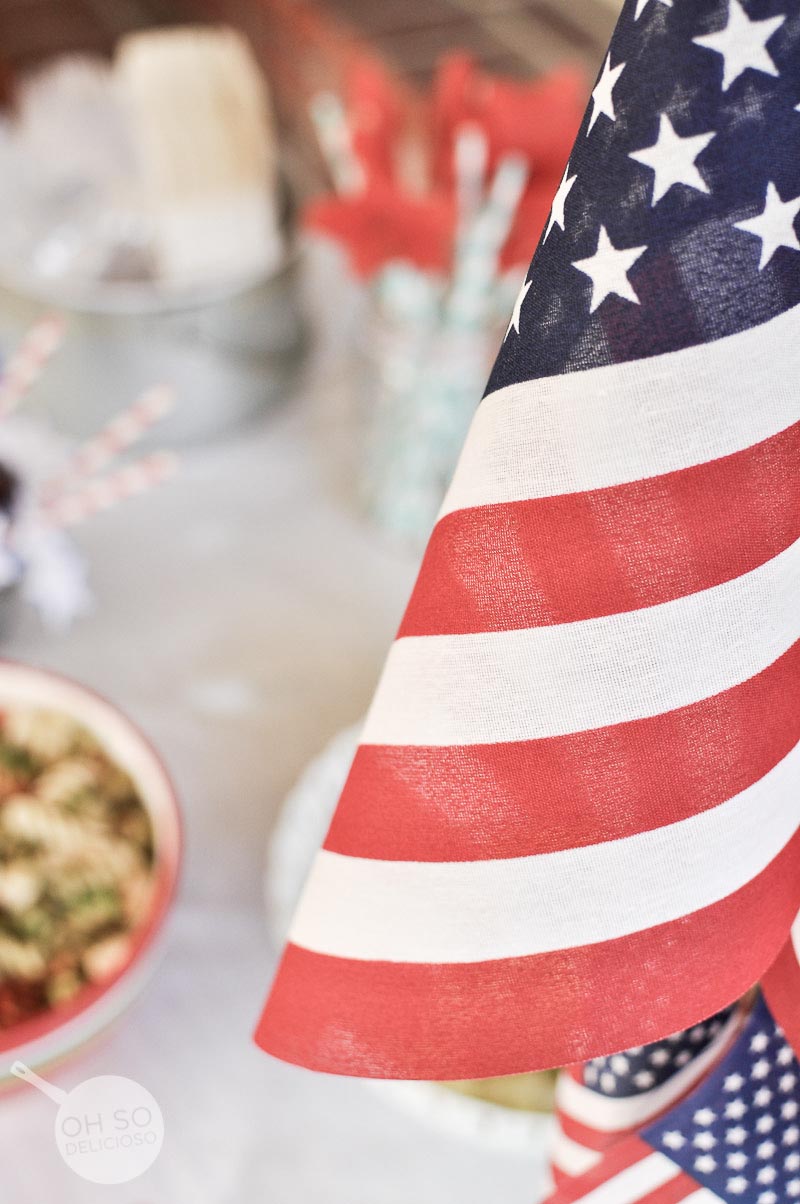 I wanted to share with you a party must… Drink labels!! Whenever we go to a large party hundreds of cups half consumed get set down all over the place.. Thristy and suspicous guests eye the cups racking their brains trying to remember where they maybe- possibly set their cup. Maybe that one was mine? It was almost gone? All the germophobes ditch their cup for a new one with a fresh beverage. I don't blame them.. I do too. So we are left with wasted punch and cups, unless the cups were labeled, then ahh.. no one needs to worry. Kadee brought some adorable mason jars and we weren't about to write all over those with Sharpie. So I made straw tags. Problem solved.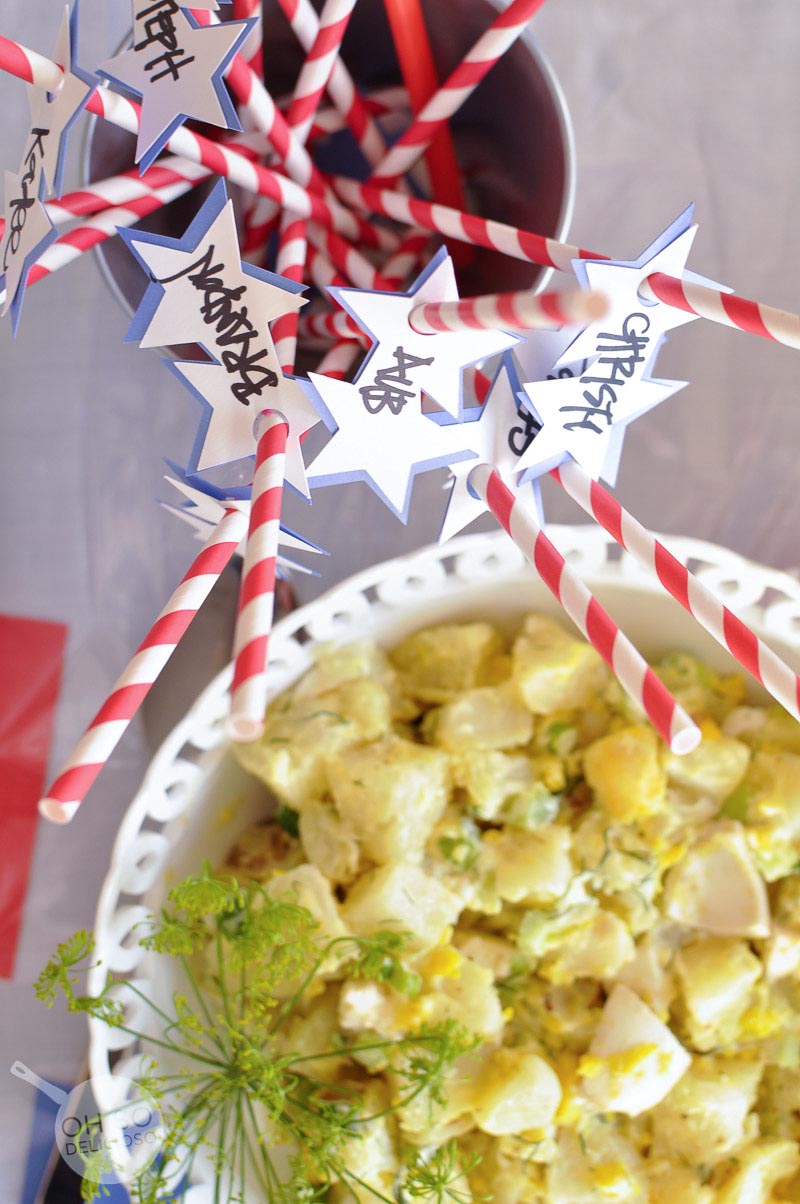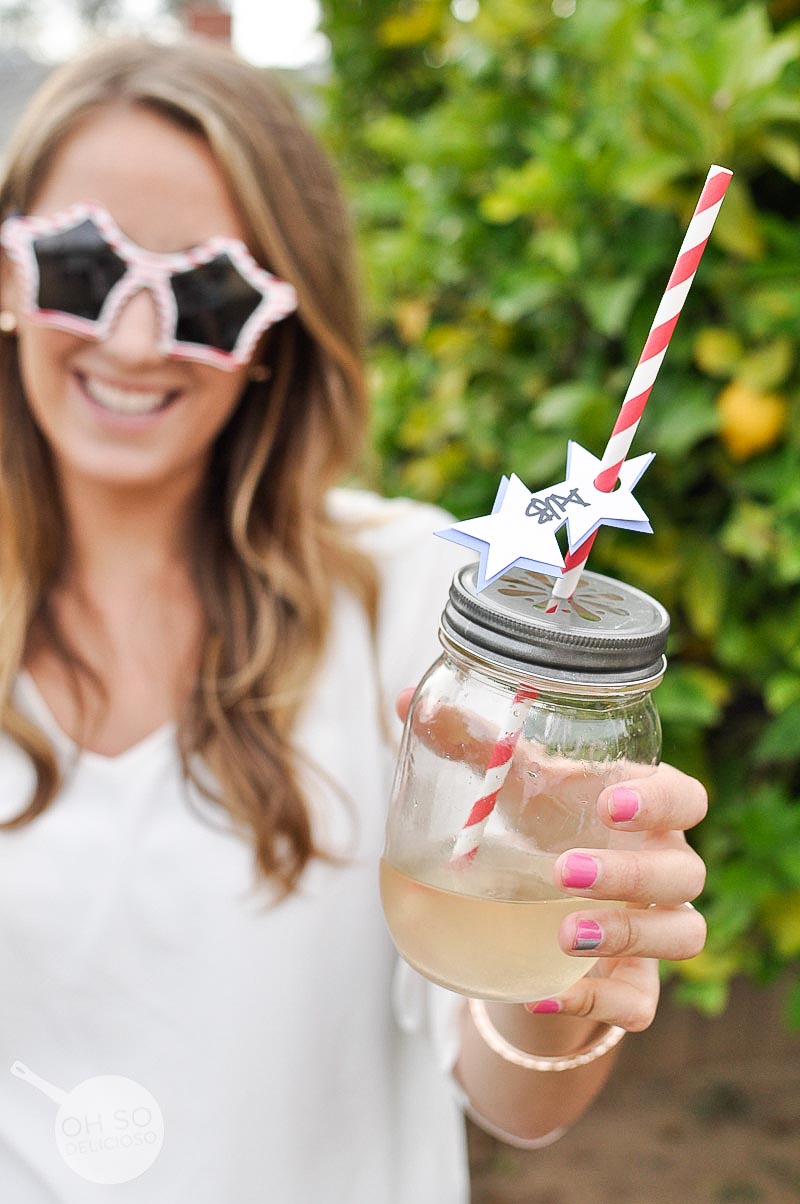 These simple straw tags or drink labels gave everyone their own piece of patriotic fun. We sipped Desi's Cucumber Limeaid with star-struck style. Click here for that delicious Potato Salad Recipe. We also dished up Baja Corn Sauce over some Grilled Corn.
BBQ recipes for The Fourth of July! Or any Summer Party
Pineapple Mango Salsa with 7up Chicken
Fourth of July Barbecue Recipes - Baja Corn Sauce
This'll take your grilled corn to a whole new level.

Keyword:
baja corn sauce, fourth of july recipe
Ingredients
1/2

Cup

Crema Mexicana


1

T

Cumin


1

T

Chili Powder


1

tsp

coriander


1/2

+ Salt
Instructions
Whisk all ingredients together, season with salt to taste.

Add more or less of each seasoning to your own flavor.

Brush lightly over grilled corn.

Keep refrigerated.
Nutrition Facts
Fourth of July Barbecue Recipes - Baja Corn Sauce
Amount Per Serving (2 TBS)
Calories 140
Calories from Fat 9
% Daily Value*
Fat 1g2%
Cholesterol 3mg1%
Sodium 34mg1%
Potassium 14mg0%
Vitamin A 165IU3%
Vitamin C 0.2mg0%
Calcium 15mg2%
Iron 0.3mg2%
* Percent Daily Values are based on a 2000 calorie diet.
SaveSave