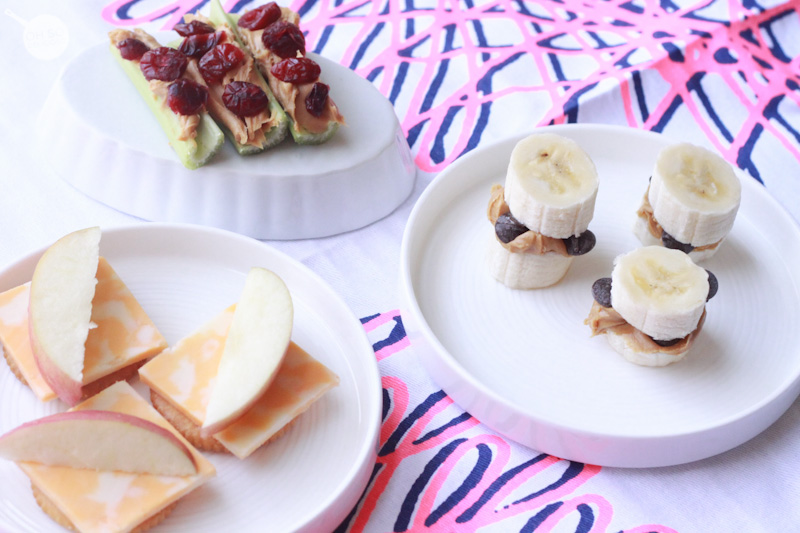 Back to school is right around the corner, or is already here for some of us.  With the new school year comes a wave of papers, pencils, new clothes, high energy, and big changes.  And we all know that the kidlettes come home famished from running around the school yard and packing their brains with new info.
Today I want to share a few quick, easy, and healthy after school snacks that your kids will love…and that won't spoil dinner.  Moms will love these too!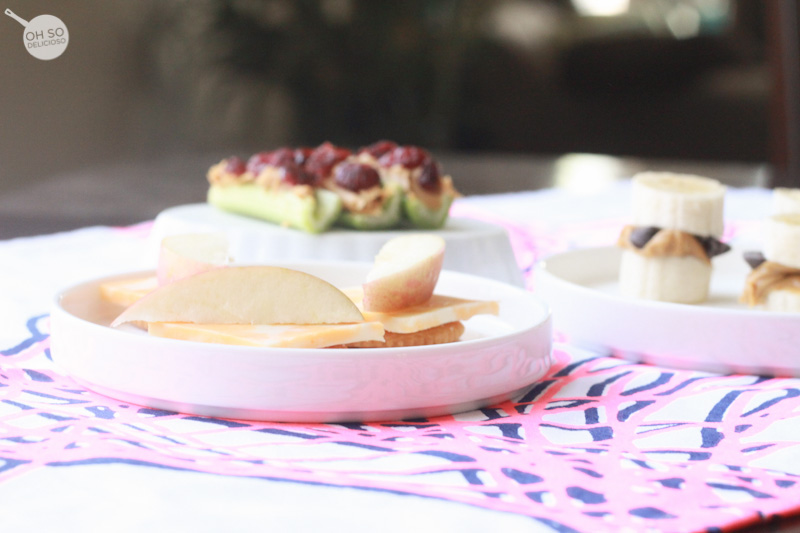 First off, I want to share my favorite!!!  Chocolate Peanut Butter Banana bites.  These are such a little treat!  Packed with protein, potassium, and a hint of chocolate.  These will surely be gobbled up by tiny mouths!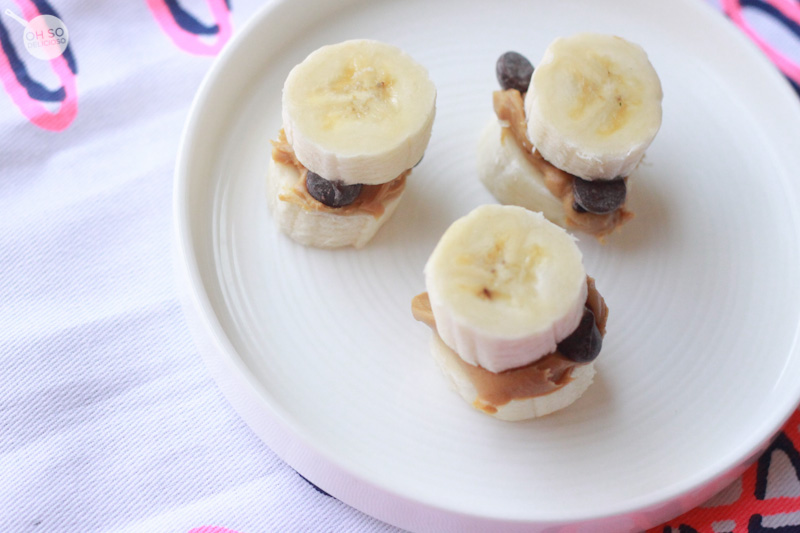 Chocolate Peanut Butter Banana Bites
1 banana, sliced
Peanut Butter
Chocolate Chips
Create a mini sandwich by spreading about a teaspoon of peanut butter onto one slice of banana.  Press in 3 to 4 chocolate chips. Top with a second banana slice.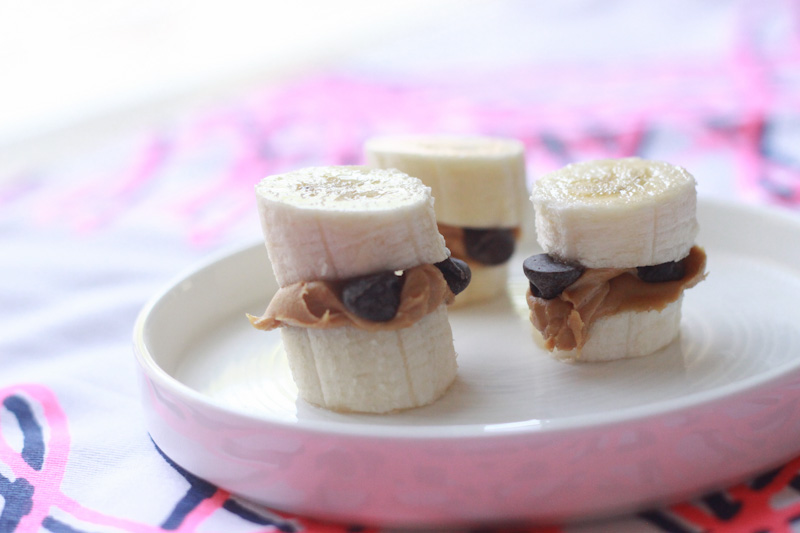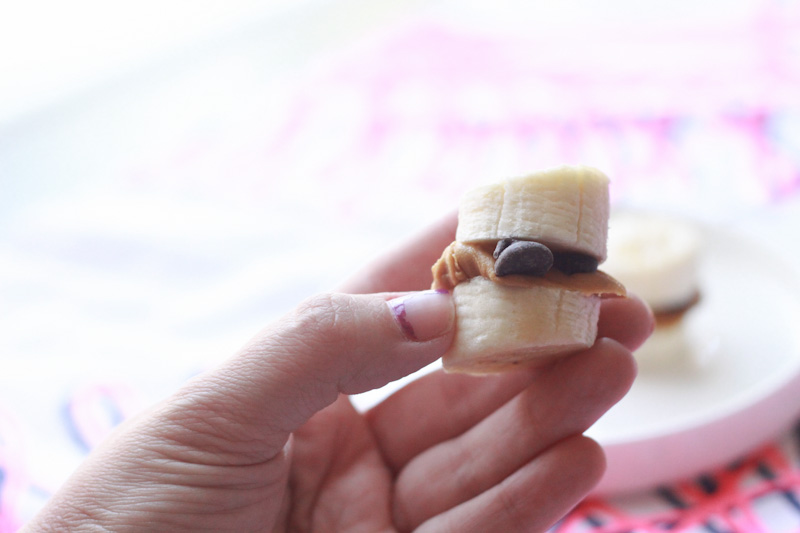 Next on the line up?  My take on cheese and crackers.  Who doesn't love cheese and crackers?  It is one of my top favorite snacks and I am switching it up by adding a little apple slice on top.  The apple adds a little sweetness, some fiber, and will keep that doctor away. ;)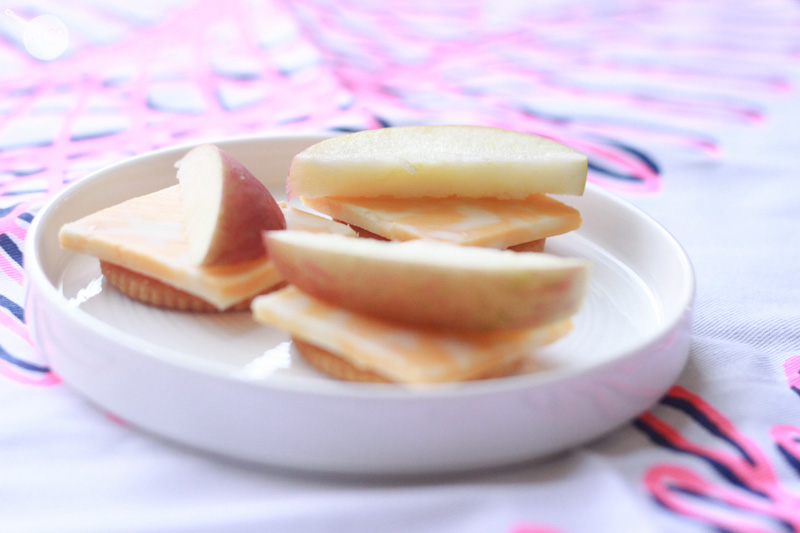 Cheese & Crackers – Add the Apple!
Ritz Crackers
Montery Jack Cheese, sliced
Fuji Apples, sliced
Layer cracker, cheese, and apple slice.  Enjoy!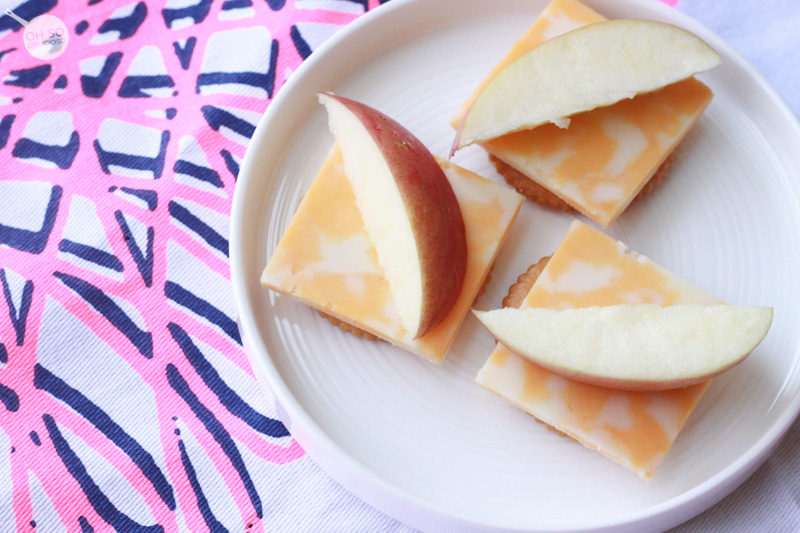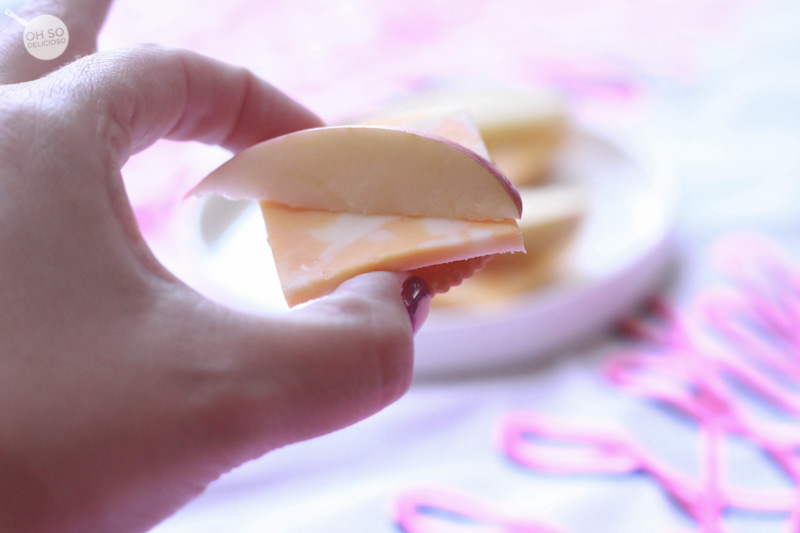 Last but not least, one of my favorite snacks as a kid (and I still love these as an adult).  It is the perfect combination of crunchy, creamy and sweet…Lady Bugs on a Log.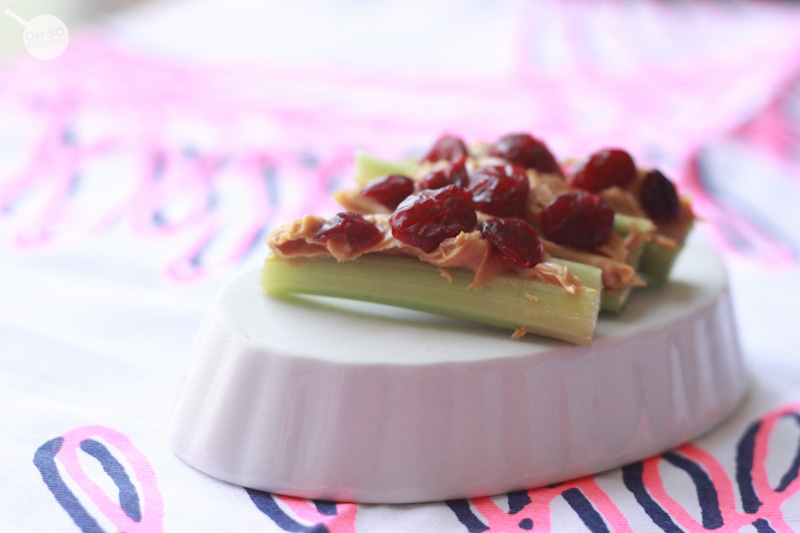 Lady Bugs On A  Log
Celery Sticks
Peanut Butter
Dried Cranberries
Spread Peanut Butter on celery stick.  Press dried cranberries into the peanut butter and serve.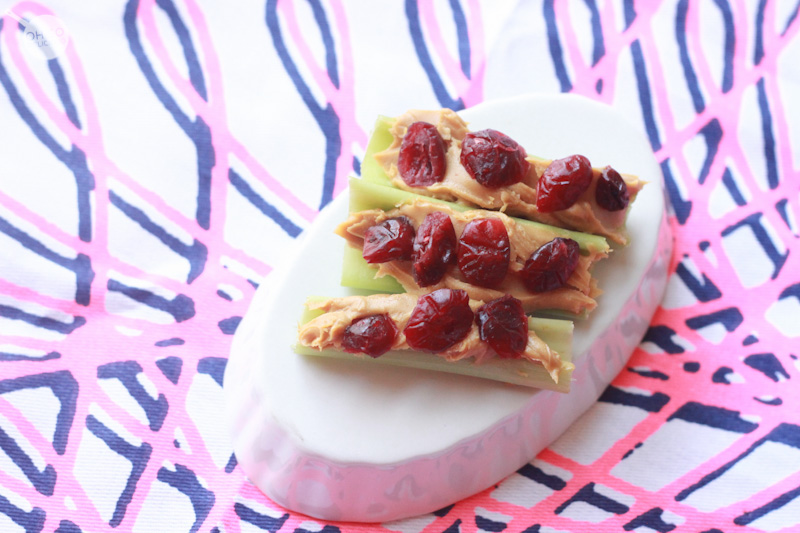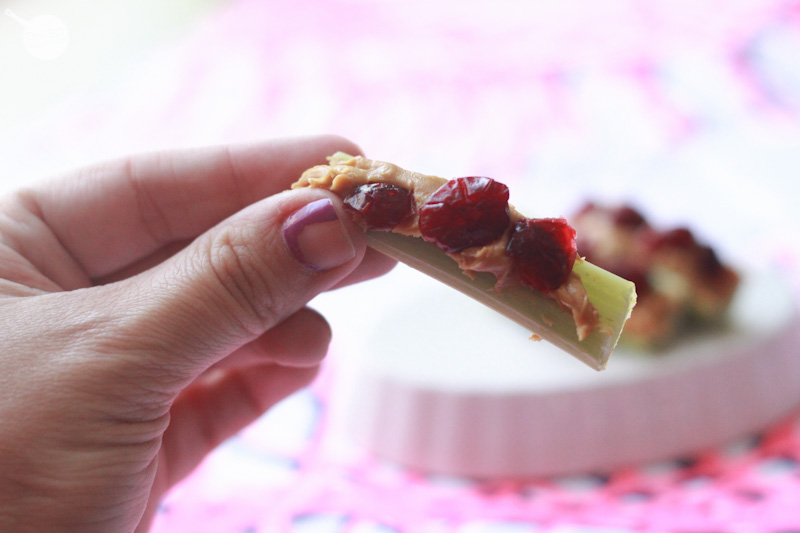 While we're at it, how about a few more ideas from our recipe index.  All of these are tried and true and are sure to please a crowd of littles.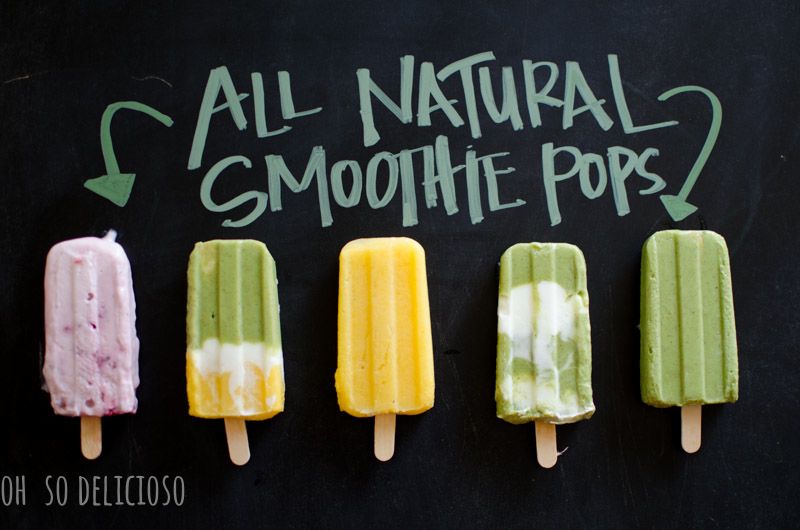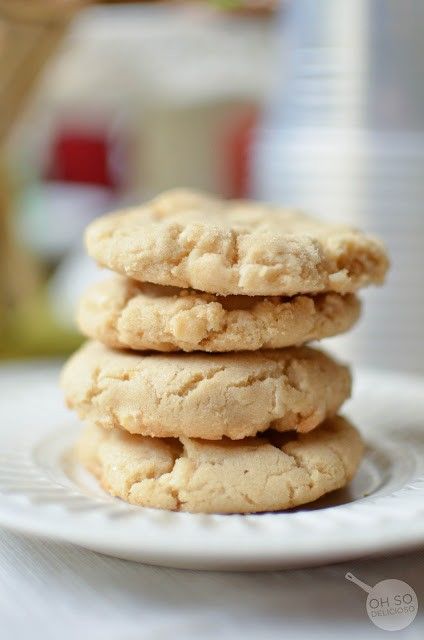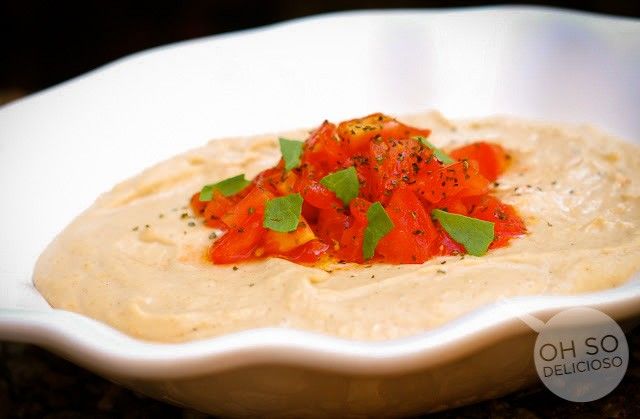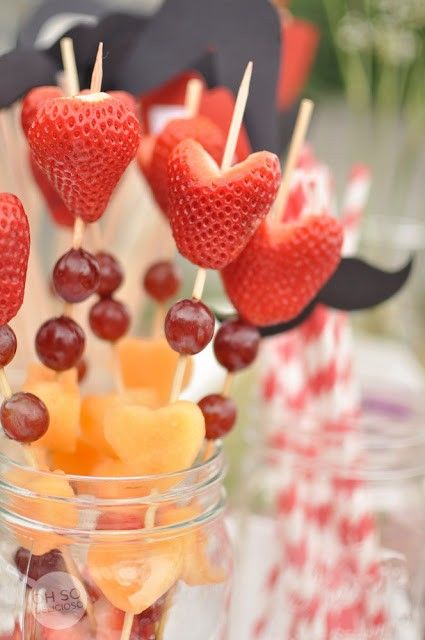 Happy Snacking!!!