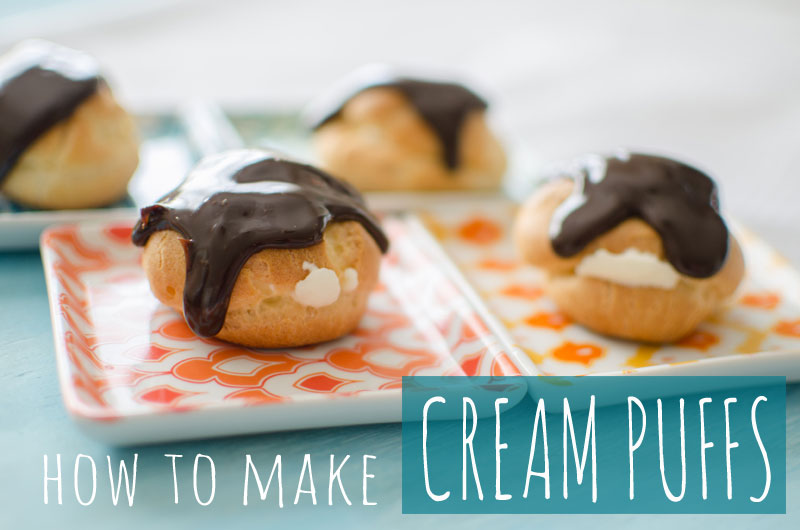 Welcome to CreamPuffs 101!  It's about to get sweet, fluffy and puffy around here. Don't get scared now, making these gems are not as hard as it may look, infact they are actually quite simple.  There are definitely some techniques  to learn, but don't worry I'll help walk you through the process step by step (I know, I know, picture overload). Cream Puffs are one of my favorite desserts and I distinctly remember as a child having my first cream puff while attending a wedding. With a mouthful of sweet cream oozing from the light crust and drizzled in chocolate, it was definitely love at first bite! Don't tell my mother, but I probably snuck a dozen or more of those little delicacies throughout the wedding.  A few months ago, a girlfriend of mine brought some homemade cream puffs by and I was amazed! Perfectly delicious homemade cream puffs! I have no idea why I had never considered making them for myself before, but here they were, calling me to action.  And so began a little lesson in cream puff making with my homegirl!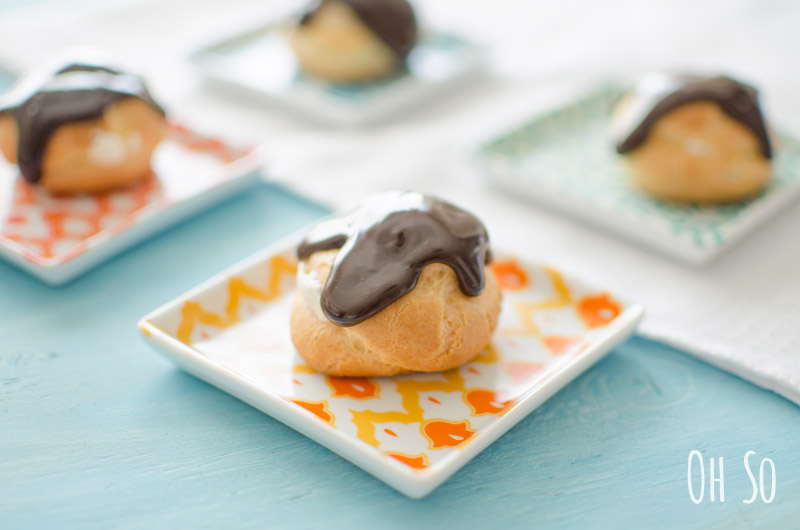 When ever I try a new recipe I like to do my research. Most of my research is spent online. From blog hopping, website researching, and reading comments of the recipe reviews you would be surprised how much you can learn with just a few clicks. I also turn to a few cook books once in a while. And since this particular recipe was of French Cuisine- I turned to Ms. Julia Child. My homegirl's recipe was from Cook's Illustrated so she lent me her issue. All of the recipes found in the book were very similar and looked quite delicious; however  the cooking techniques they taught throughout the recipes is something I thought was very helpful. So let me walk you through the making of a Cream Puff: a delicate French Pastry also known as a Profiterole or Choux à la Crème.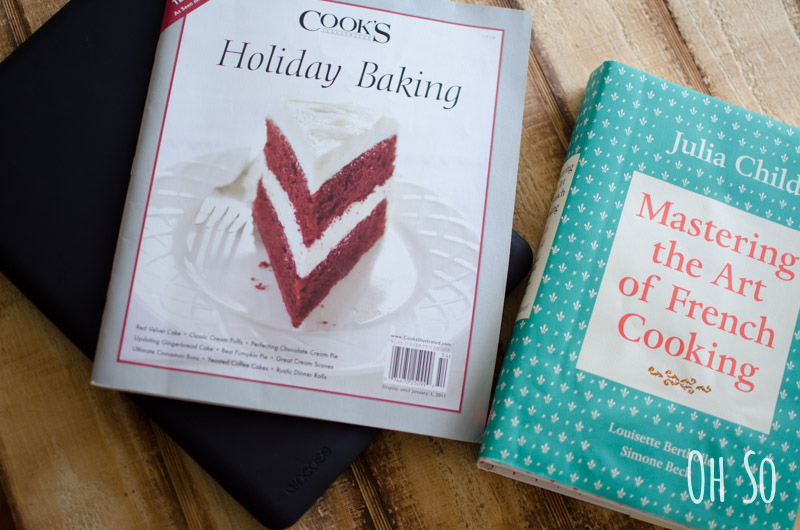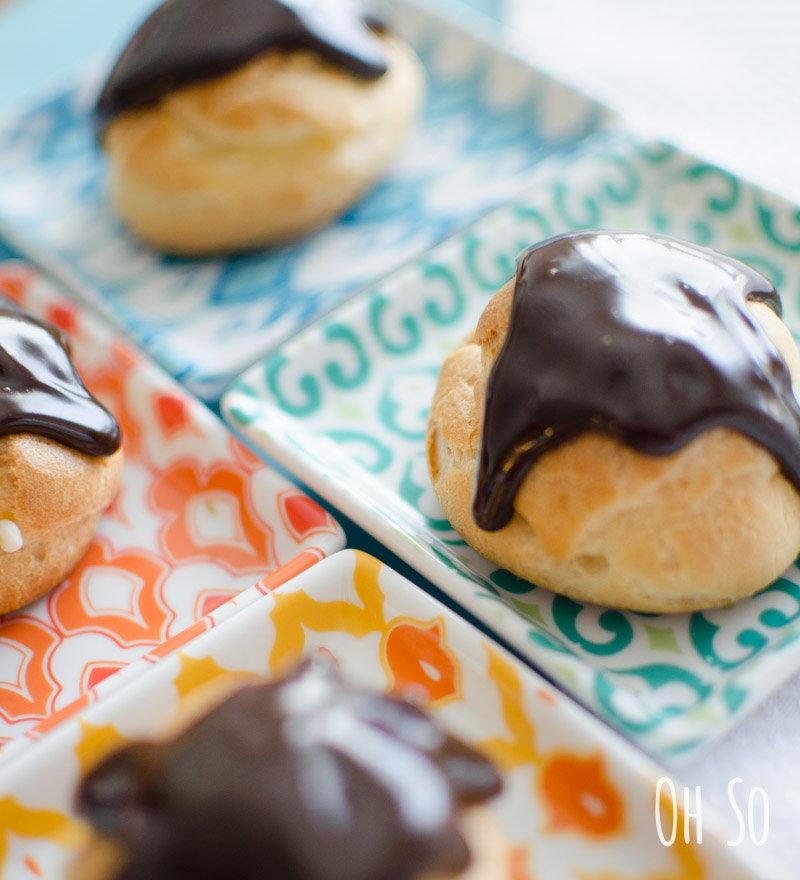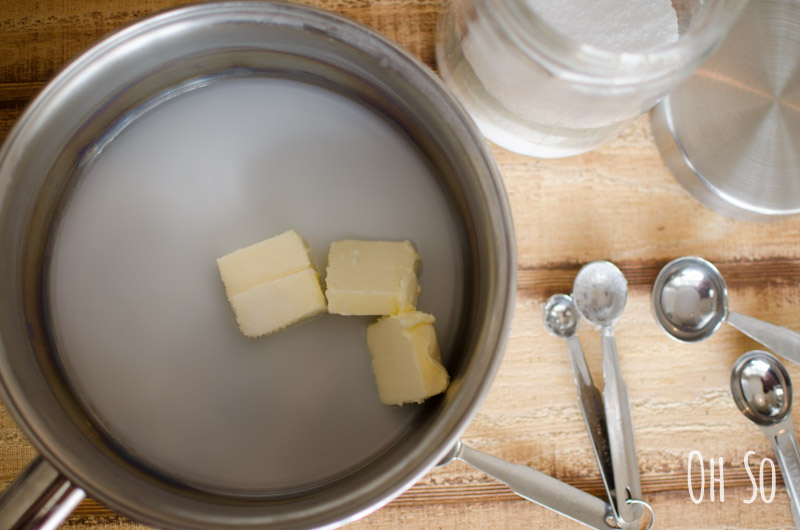 We are goingto start by adding some milk, butter, a little sugar, water and salt. Then proceed to bring these ingredients to a boil over a medium hight heat. After bring to a boil, turn the heat to low and add in flour to make a roux.  Continue to stir and mash to combine the flour and butter into a smooth ball for approximately 3 minutes. This helps cook and break down the gluten in the flour. Important tip: Avoid scorching or burning your roux by CONTINOUSLY mixing.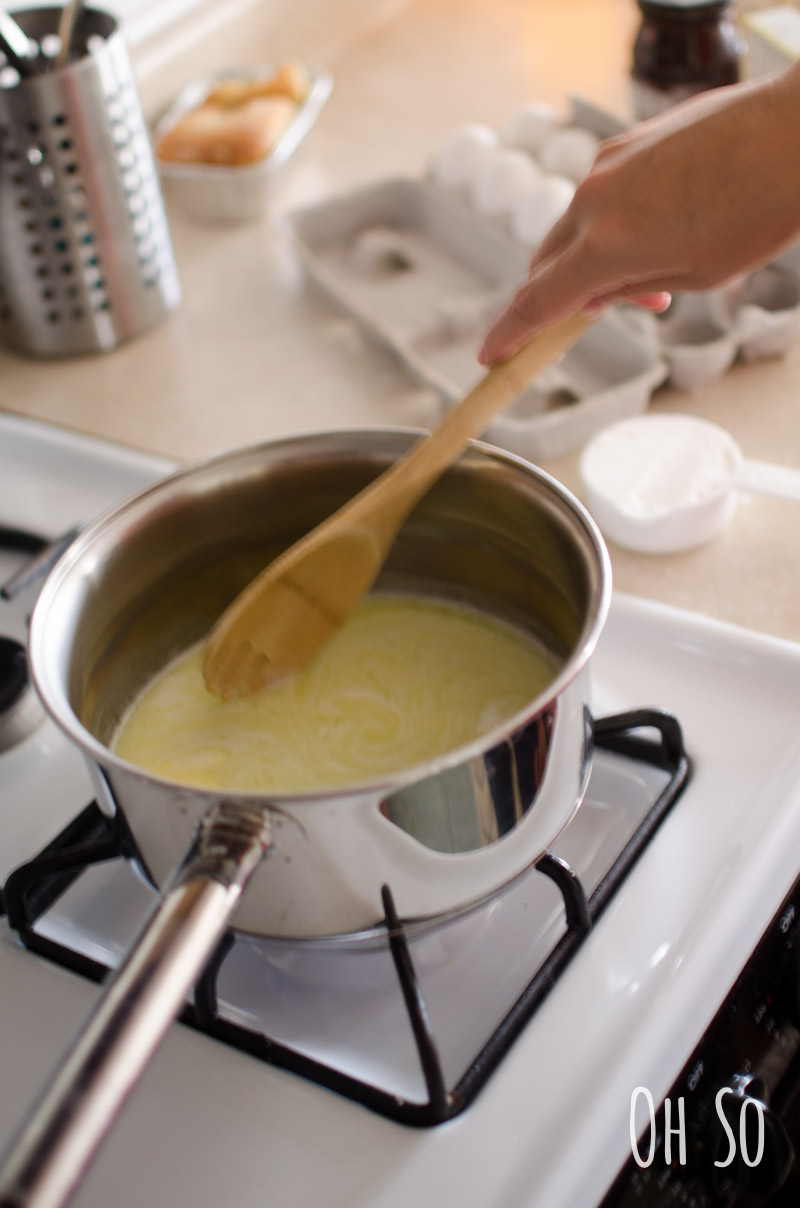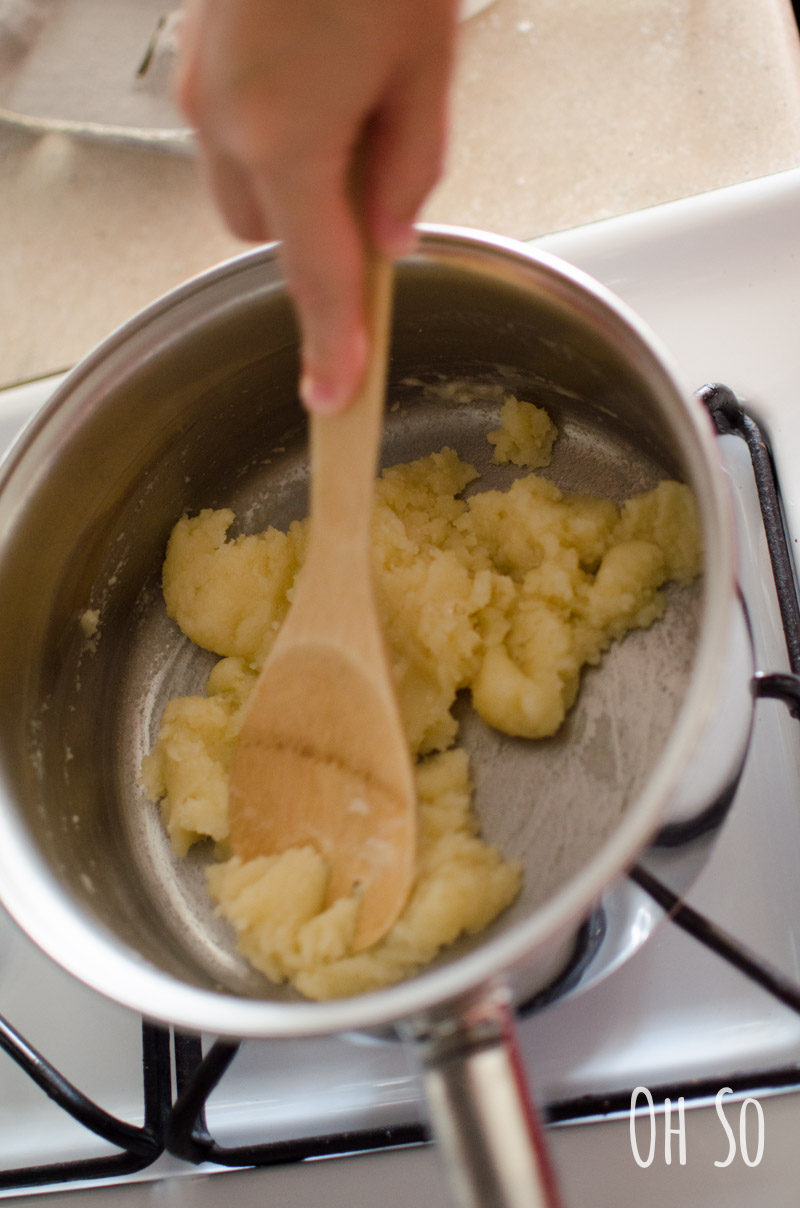 Now, take your dough and place it in your stand-up mixer with the paddle attachment. Begin stirring at a medium speed.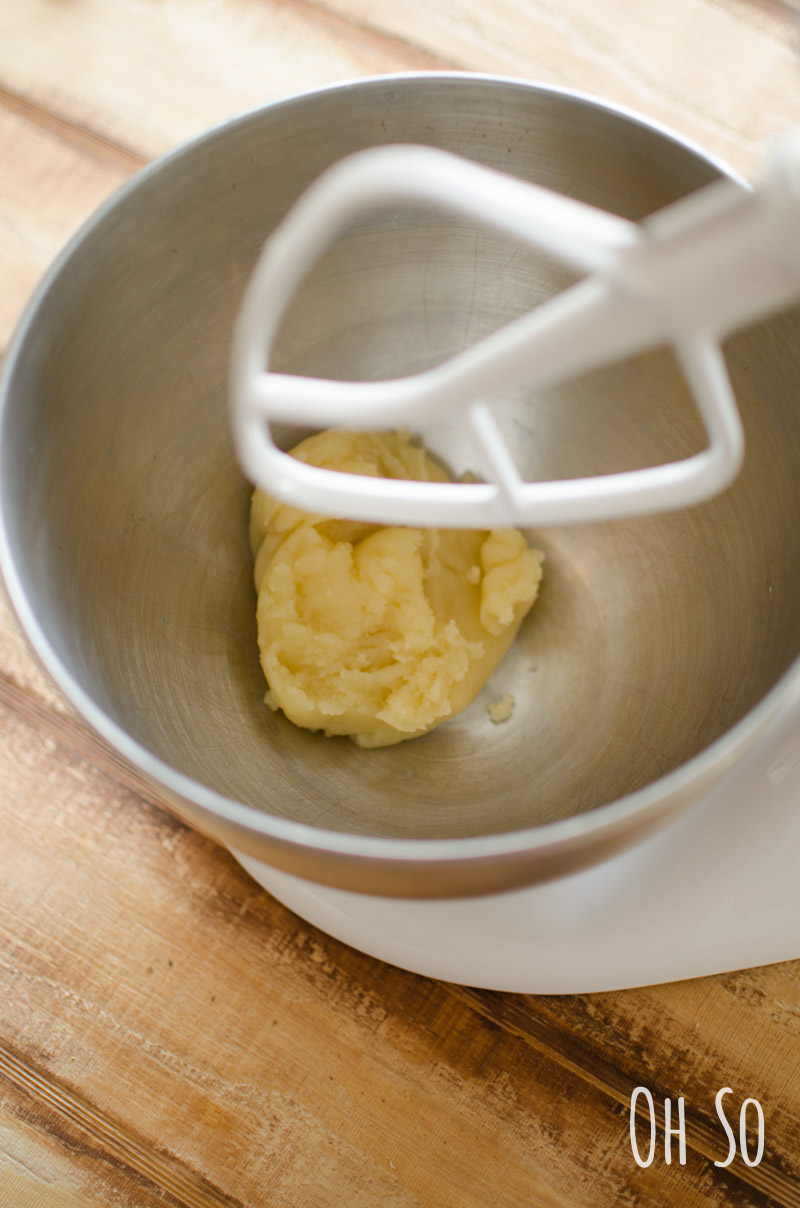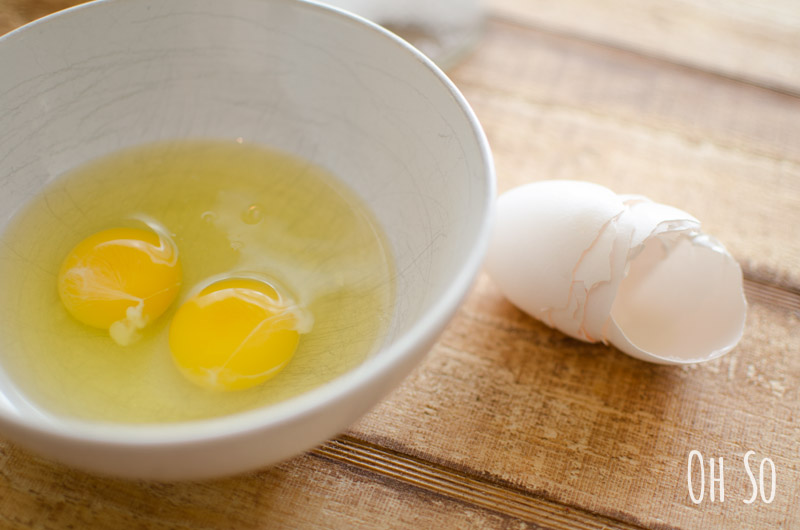 Next, slowly pour in your egg whites and eggs. Beat until you have a smooth and creamy dough. Here is where we took Ms Julia's advice and grated in some fresh nutmeg.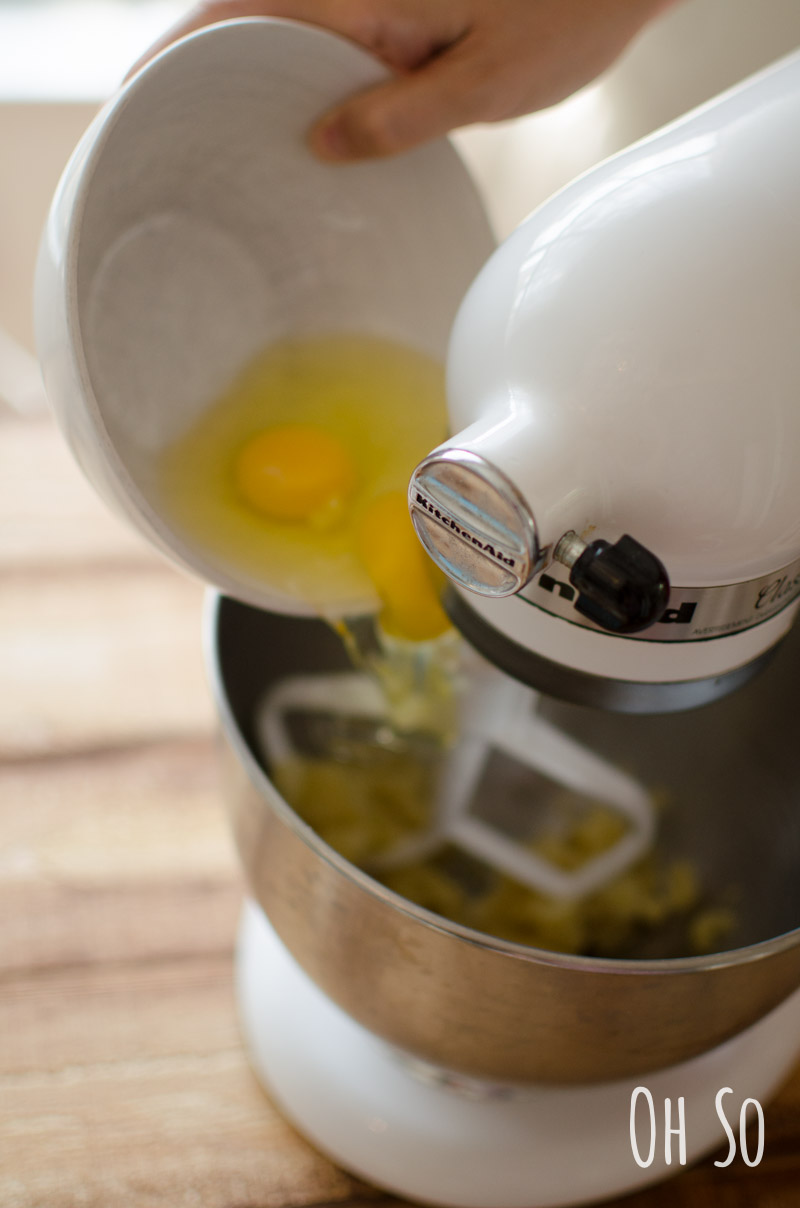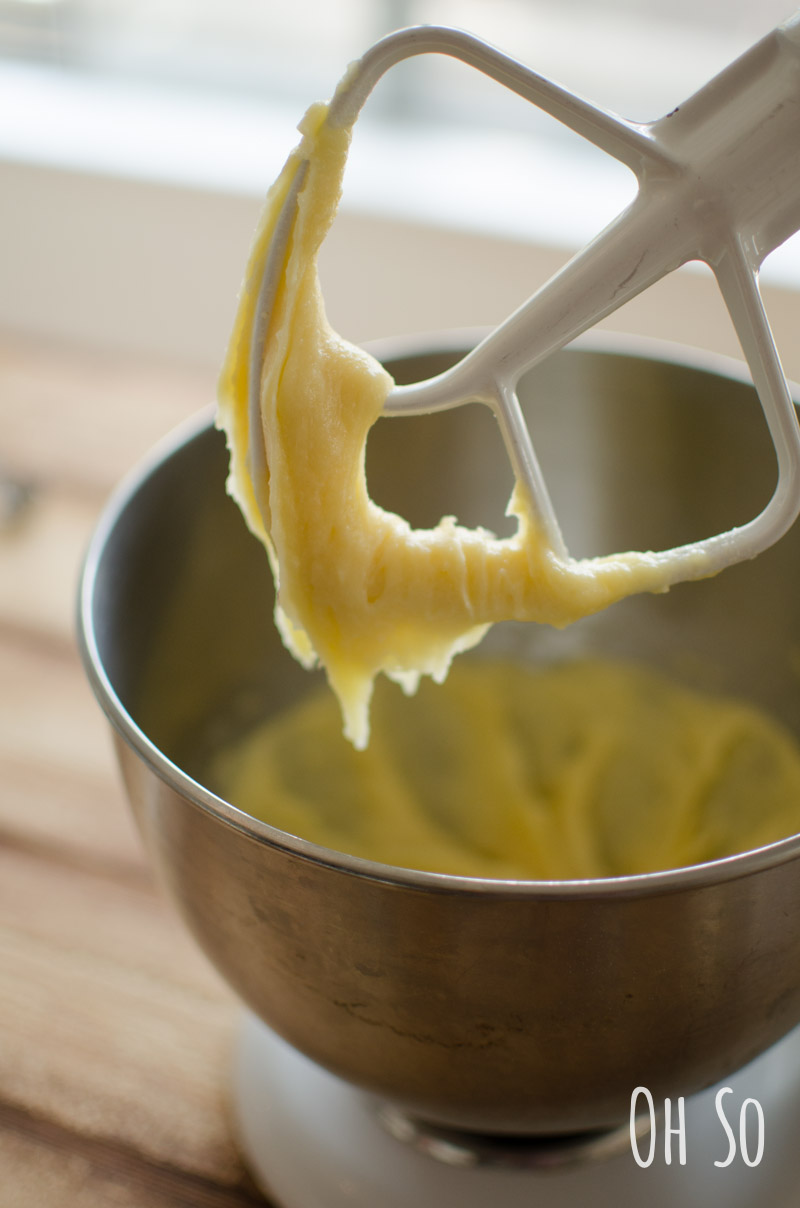 And gave it a few more swirls with the paddle.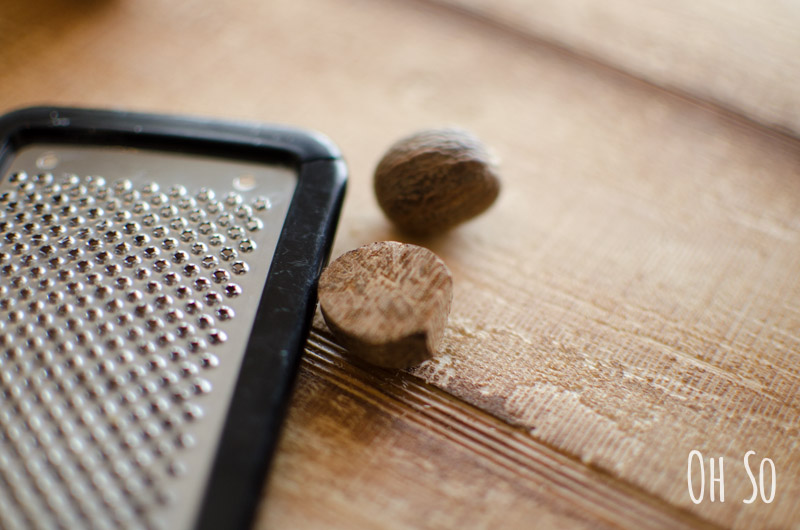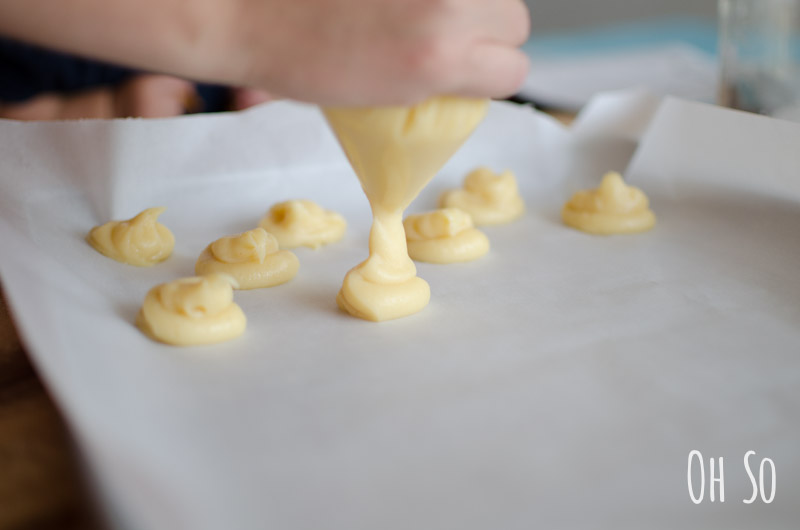 Scrape your dough into a piping bag or a large ziplock with the end cut off. With parchement paper lining a cookie sheet, pipe the dough into small mounds about 2 inches in diameter. Be sure to give them some space! Feel free to touch up any fly aways.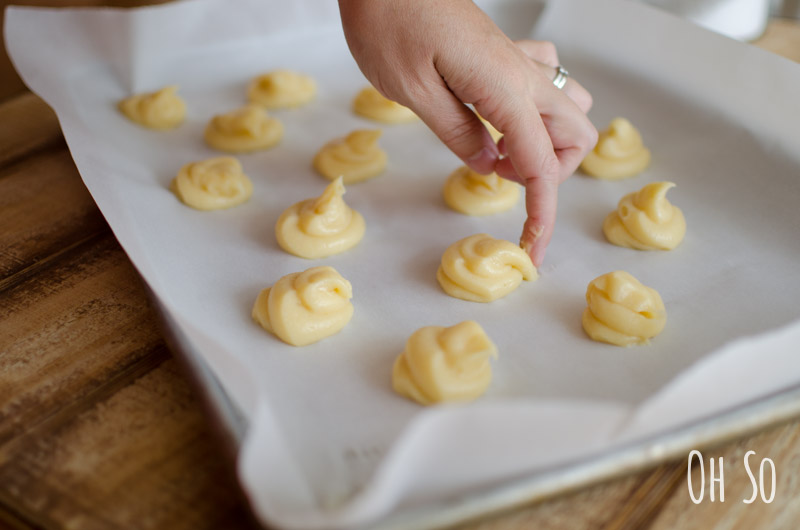 Place in the oven and bake at 425 deg F for 15 mins, then reduce the heat to 375 and bake for about another 8 minutes or until golden brown.  Cooks Illustrated recommends cutting a slit into each puff pastry to vent the steam and placing them back in the oven (turned off) with the door open to dry for about 45 minutes. The baking creates air-pockets inside full of moisture and if the crust isn't allowed to dry and harden slightly you might end up with crumpled sunken profiteroles.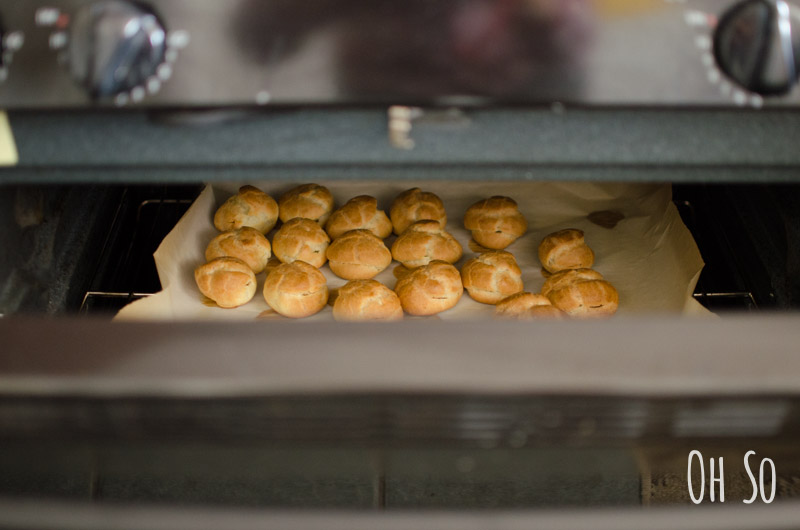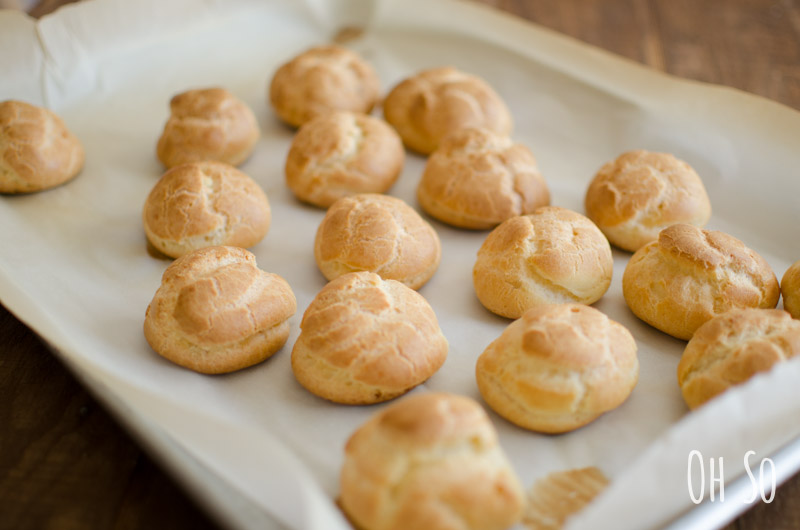 Now time to fill these babies! For the cream we used whipped cream and stirred in a little vanilla pudding. Totally simple, although I'm sure you can find some fancy custards to whip up. Truly you can fill them in any way you like.  They are commonly sliced in half, filled with cream and then reassembled. Or, if you prefer, you can use a piping bag to press through the crust and fill. You can see here that we chose to fill from the bottom with a piping bag. It is pretty amazing being able to squeeze in the filling and feel the pastry swell from the pressing cream. You would be amazed at how much fits inside! And if it oozes from the cracks all the better. Important tip: do not fill from the bottom unless you are planning on freezing them. Des took a bite and sweet cream came frolicking out the bottom right onto her lap.  SO word from the wise... if you don't want to slice them and are going to cover them in chocolate... then it is better to puncture the tops and cover your hole with the chocolate. Problem solved.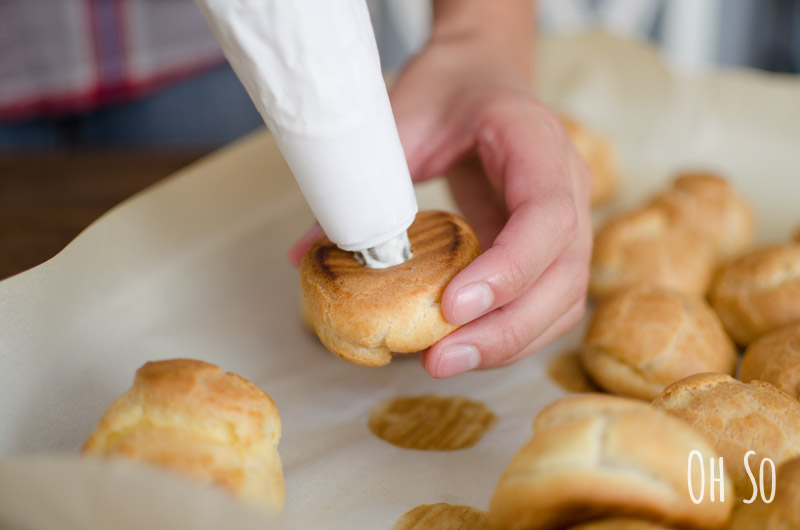 Here are the naked beauties...  from here you can use your imagination and cover them with caramel, raspberry sauce, chocolate, or garnish with powdered sugar and fruit. Blank canvas folks.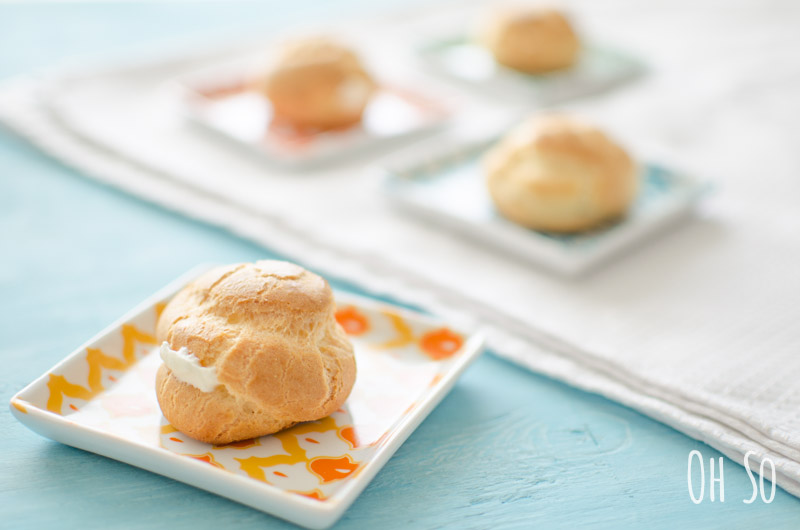 We used a chocolate sauce.. simple and divine.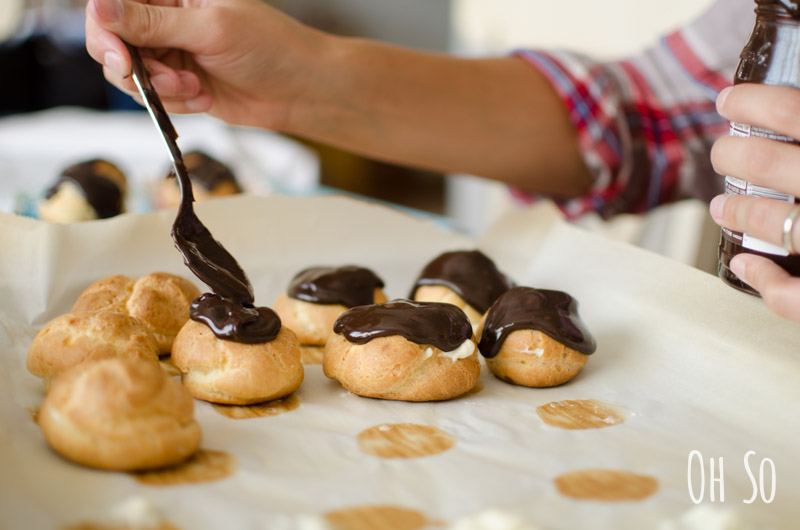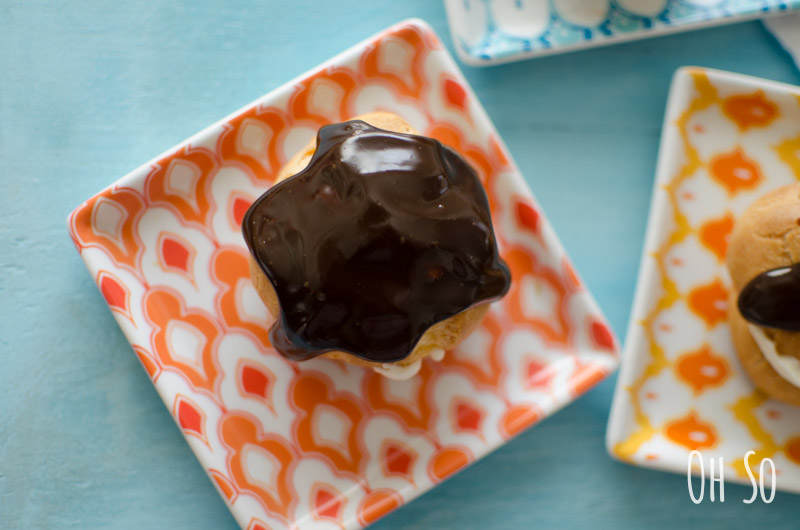 And they were devoured. Like I said before, these are pretty simple to make. Just be careful while performing the few cooking techniques, watch your cooking times and cooling and you should be good to go! Cheers to the French and perfectly little Choux à la Crème!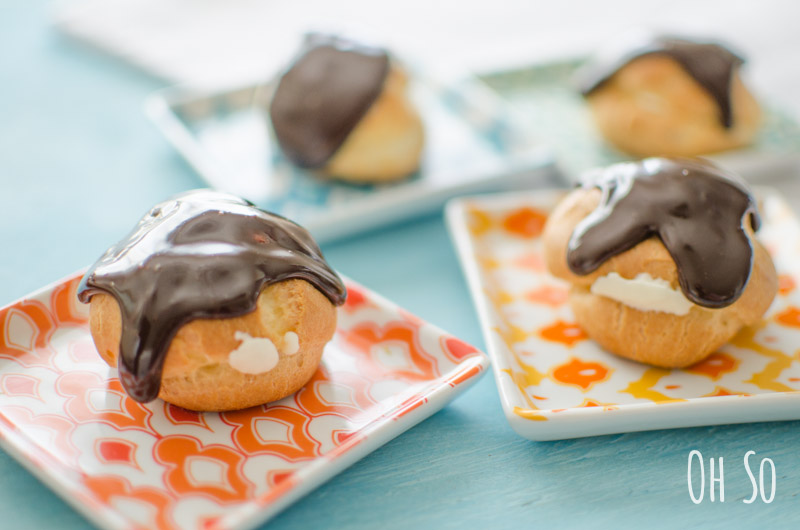 How to Make Cream Puffs
Cream puffs are delicate but you'll get the hang of it.
Print
Pin
Rate
Ingredients
2

Eggs


1

Egg White


6

Tablespoon

Water


5

Tablespoon

Unsalted Butter cut into chunks


2

Tablespoon

Milk


1 ½

teaspoon

Sugar


¼

teaspoon

Salt


½

C

Flour


½

teaspoon

Freshly Ground Nutmeg

Instructions
In a medium sauce pan combine milk, water, butter, sugar, and salt.

Bring to a boil over medium-high heat stirring frequently.

When boiling reduce heat to low and add in flour. Stir and smash together over low heat for 3 minutes until smooth ball.

Transfer to stand-up mixer with paddle attachment. Allow to cool slightly.

Stir on medium speed and slowly pour in eggs.

Mix until smooth, less than a minute.

Place dough into a piping bag and pipe in 1.5 -2 inch mounds on to a cookie sheet lined with parchment paper or silicone baking mat.

Bake at 425 degs F for 15 minutes then reduce heat to 375 and bake for another 8 mins or until golden brown.

Remove from oven and turn oven off. Cut a small slit into the side of each pastry.

Place back in the oven with door open and allow to cool for about 45 mins.

Fill with cream as desired. Slightly Adapted from Cooks Illustrated Issue Holiday Baking 2010.
Nutrition
Calories:
76
kcal
|
Carbohydrates:
5
g
|
Protein:
2
g
|
Fat:
6
g
|
Saturated Fat:
3
g
|
Polyunsaturated Fat:
1
g
|
Monounsaturated Fat:
2
g
|
Trans Fat:
1
g
|
Cholesterol:
40
mg
|
Sodium:
65
mg
|
Potassium:
25
mg
|
Fiber:
1
g
|
Sugar:
1
g
|
Vitamin A:
190
IU
|
Vitamin C:
1
mg
|
Calcium:
10
mg
|
Iron:
1
mg