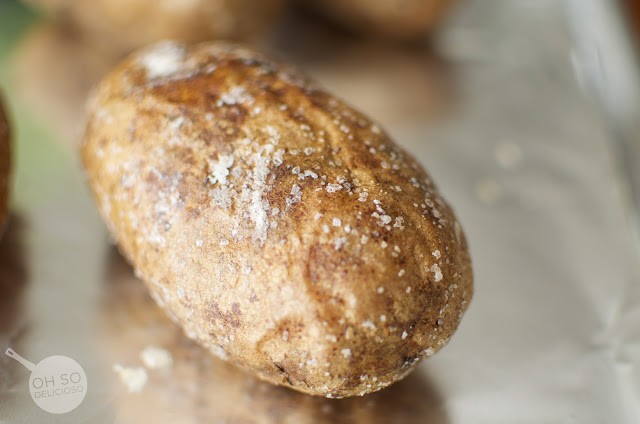 I LOVE to bake my potatoes as followed. It makes them nice and crispy and full of flavor (especially for all you skin haters out there) try it the next time you make them. Or make them to try it. Either way I think you will be sold forever. Scrub potato. Pour some EVOO or olive oil on top…just a tiny bit.
ps…I like to put a cookie sheet or foil sheet under in case the oil drips.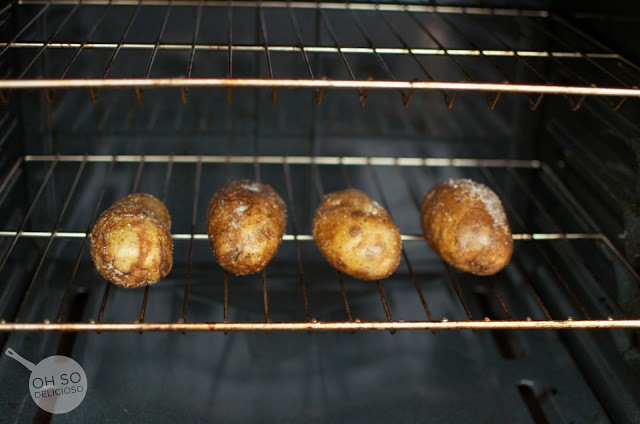 Take them one step further for Twice Baked Potatoes ::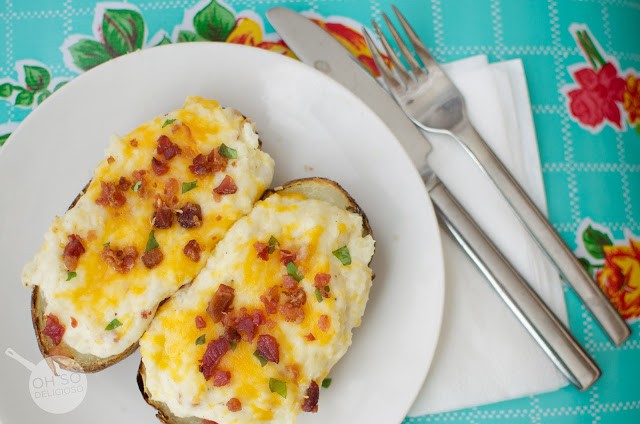 Way to Go Idaho! :: Stellar Baked Potatoes
Ingredients
Large Potatoes

Sea Salt


evoo
Instructions
Wash your potatoes and pat dry.

Drizzle EVOO over and rub with sea salt covering entire potato.

Bake in oven directly on rack at 400 deg. F. for about 1 hour or until fork tender.

Leaves a nice crispy and flavorful skin.