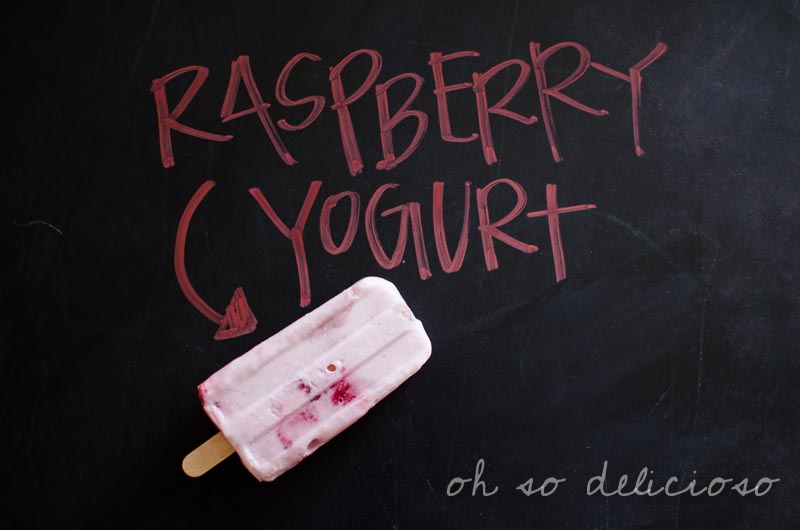 Greek yogurt has become so popular! And Chobani is probably my favorite brand. For this sweet treat I decided to buy the raspberry flavored. Then amp it up with additional fresh fruit. Yogurt freezes so well and with the addition of even more fruit, the combo makes an delightful popsicle.
Something as a mother I have learned about kids is how important it is to teach them how to eat and cook. Not just the pratice of cooking, but the choices we make when picking ingredients. The habits our children develop when they are yound are going to carry through to adulthood.
For instance teaching kids that when they are hungry for a snack, do I provide them chips? Candy bars? Or cookies? Or do I give them fruit, fresh salsa, or homemade treats with real ingredients? What they eat on a daily basis is what their appetite starts to crave a desire. I don't always have the time to make glorious wonders, and most of the time they would not even care if I did. That is why simple things like these popsicles are perfect. Fast, healthy, and tasty. Teaching my kids that they can have a quick snack and make wise choices together. Their little bellies are happier for it as well and my momma heart smiles.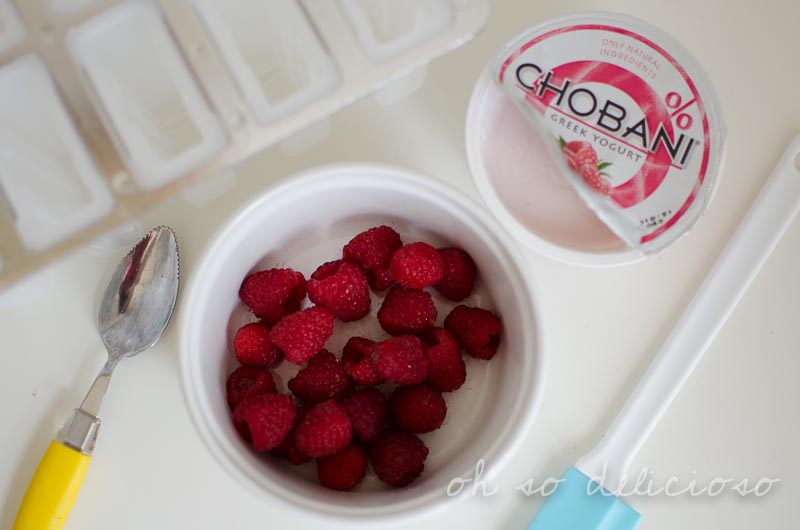 I like to smash up some ripe fruit and since these pops are all about raspberries, that is what's going in. Smash it with a grapefruit spoon so the rough edges help break up the fruit. I love buying fruit.. sometimes we go through it so fast and other times the fruit ends up getting a little too ripe. Ripe fruit is still good but little noses sometimes turn away. Don't throw it away…use it in a smoothie or a popsicle. It is actually better ripe because the fruit becomes more sweet as it ripens, making for a lovely snack.
Layer your ripe smashed fruit in to the popsicle molds with yogurt and freeze.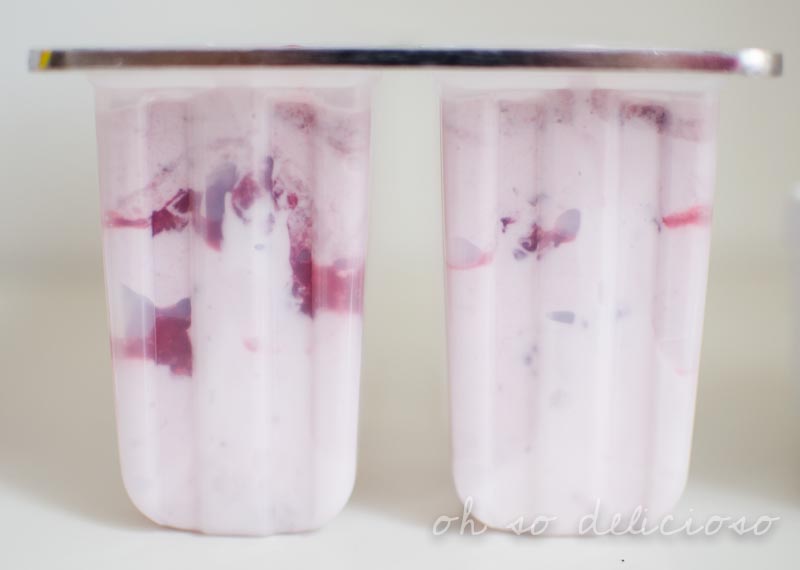 The layered popsicles are beautiful. The pops of bright fruit add a nice embellishment to the popsicle. And it all took less that 5 minutes to put together. Eating healthy can be easy and can be fast. Don't forget to teach your kiddos that! Their sweet bodies will be grateful!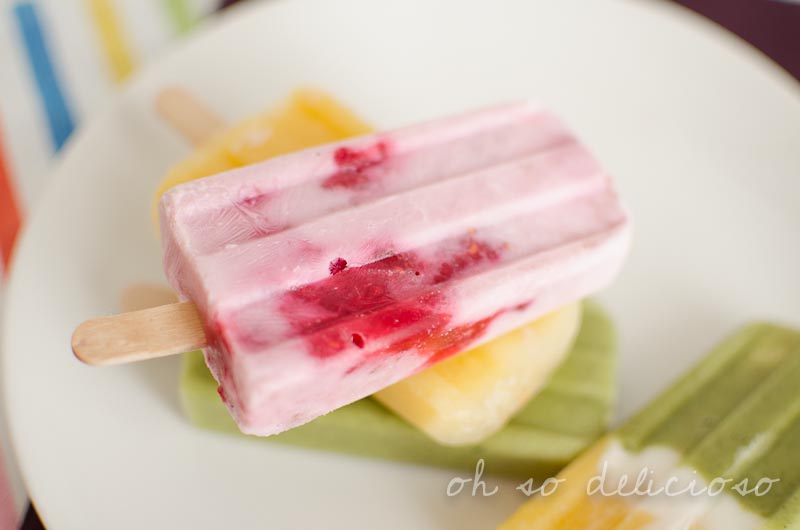 Raspberry Yogurt Pops
Ingredients
1/2

Cup

of Smashed Raspberries


2

cartons of Raspberry Greek Yogurt
Instructions
Smash up raspberries in a bowl.

Mix up the yogurt and layer into the popsicle mold with the fresh raspberries.

Freeze over night.
Recipe Notes
Makes about 4-6 popsicles depending on the size of your molds.