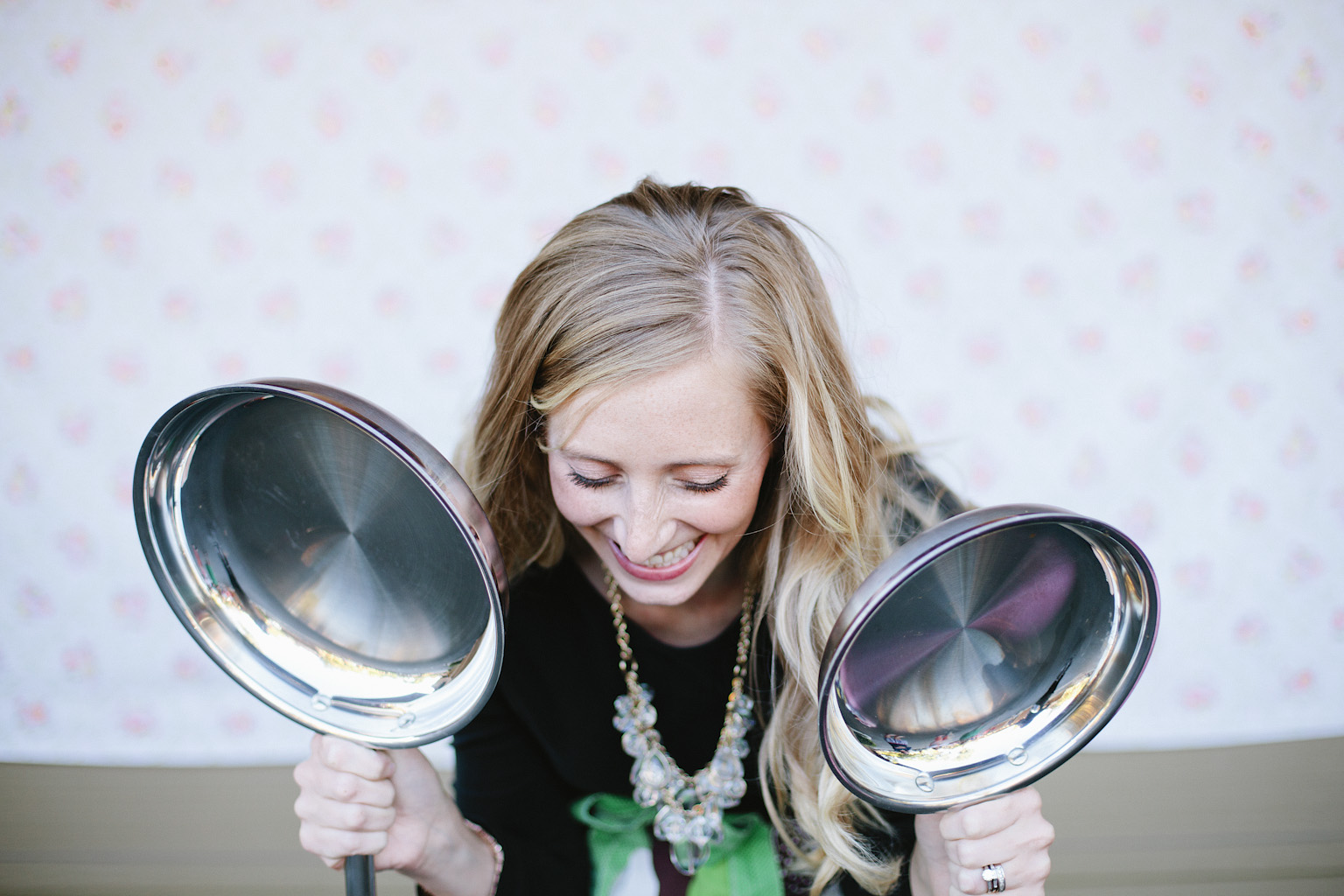 Ok folks, so seriously, I got to thinking about oh so. us. girls. moms. people. Like, do you know we are real life people? I follow some foodie people on instagram and I have no idea who they are, are they real? (you know how famous people dont feel real, not that I'm famous- just they are famous. did I lose you in this sentence?). I know how they may style their food, and behind the scene pictures yadda yadda yadda but I dont know them and many of them I loose interest after a while. SOOO we want you to know us. well a part of us. We are just like you guys! and I think the other girls on this blog are so cute, and fun. You need to know them.
Really, although we post quite a bit about food on this here website, and instagram and facebook- its not always me, in fact its hardly me! There are 6 of us girls! Between the 6 of us thats alotta of food, but between just you and me food is not the center of my life. I love beauty products, shopping, I love being a soccer mom, eating out for lunch with girlfriends…. So we want to share more about US. Individuallly…and give you our personal, tried and tested favorite product suggestions.
The best news ever is that we are all going to be contributing items from their favorites list to a Favorites Grab Bag! Enter the giveaway by leaving a comment below.
For entries–
1. Like our facebook page, click here
**if you are already a liker, share OhSoDelicioso!**
2. Follow us on instagram @ohsodelicioso
3. sign up for email! (right sidebar)
4. Follow us on Twitter @ohs0delicioso
5. Follow my blog with Bloglovin
Leave a comment below telling us what you did along with a valid email!! if you did all three you will get 5 entries.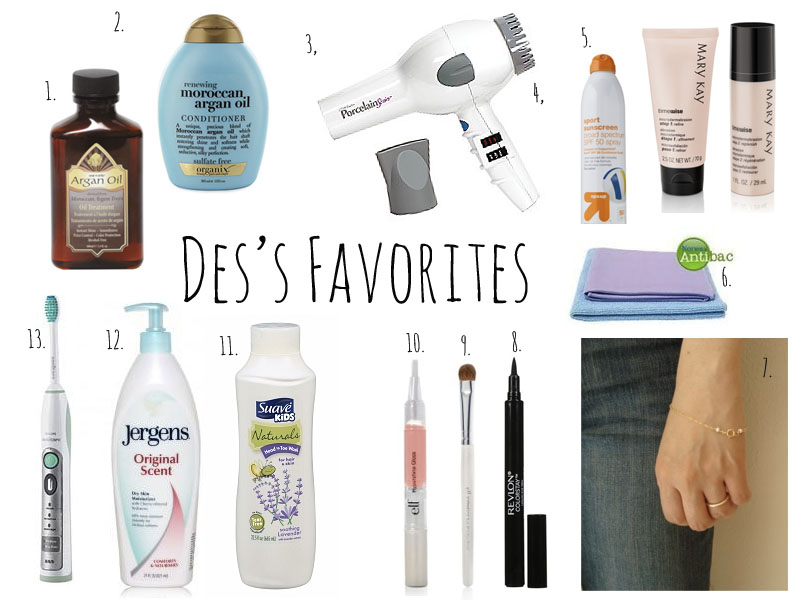 1.One N' Only Argan Oil Treatment, 3.4 Ounce
My Aunt has the healthiest, shiniest rich dark hair. My mom asked what her secret was and she said this Morocann Oil. Unlike my aunt I tend to have dry dry frizzy hair. I used a heavy application one night, slept on it and the next day I felt and saw a noticable difference! SOLD! I now love Morocaan oil. I use it on wet hair and dry hair– its awesome. Try it. (also found at Sally's Beauty)
2.!Organix Moroccan Argan Oil Shampoo and Conditioner Set — 13 Fl Oz
: I love theMatrix Biolage Exquisite Oil Shampoo and Conditioner 33.8 Oz Duo
too, but at $20 a bottle I can't do it! This Organix is much more affordable. The conditioner is thick and luxurious.
3. Hands down Best Blowdryer ever. I have thick, heavy hair. this drys it fastJilbere Porcelain Series Hair Dryer
4. Target's up&up suncreen is my favorite. We use sunscreen all year round, and I've tried all kinds of brands. LOVE this.
5.Mary Kay TimeWise Microdermabrasion Step 1: Refine
: What am I, a grandma? well… who cares- I love its texture! I follow this tutorial on how to use microdermabrasions
6. Norwex Basic Antibacterial Microfiber Cloth Package
: You know how mirrors get all gunked up really fast. The counter tops get super sticky, caked with hairspray and toothpaste. Everyday I use these cloths by using a little bit of water and hang them up to dry. It disenfects and shines. Safe. Easy. Green. (the norwex website is cheaper- but hosting a party is the best deal!)
7. I am on the gold kick. I love dainty little gold bracelets.
8. Kadee showed me Revlon Colorstay Liquid Eye Pen, Blackest Black (001)
I was fighting all kinds of eyeliners and she was my hero. I'm hooked. its kinda like a sharpie marker…no dulling, no flimsy paintbrush.
9. & 10.e.l.f. Cosmetics Eye Shadow Brush
ande.l.f. Essential Hypershine Lip Gloss 9011 Fairy
I love them, and best deal you can get them for $1 at target or ELF website. (make sure its the eyeshadow brush with the WHITE handle
11. I knoooooow. Suave isn't the best brand. its cheap. but I can't get enough of this scent!!! I LUUUUUUURVE it. Like, I use it as a body wash more than I should admit. Just to sniff its beautiful, calming, scentilious. I just buy this Suave Naturals Kids, Head to Toe Body Wash, Soothing Lavender 22.5 oz
and refill a pump bottle for my kids. Then they smell delicious and its only $1 or so (at drug stores) so I dont freak when mysteriously the bath is full of bubbles and the bottle is empty. You can find it at most stores…walmart, target.
12.Original Scent Dry Skin Moisturizer Unisex by Jergens, 21 Ounce
My mom uses it. My aunts use it. My Grandma used it, and it reminds my aunts of our Great Grandma who used it. Its another one of those things I use for the scent. I'm kind of a scent sensitive person. I cling to the ones I love and am picky about the ones I cling to.
13. Sonicare. My Mom is the Director of Dental Hygene at a College in Idaho(thats a mouthful). Needless to say, I grew up where everything was about teeth. I have never had a cavity, and sure appreciate a good toothbrush. Holy Cow. Have you used a Sonicare before? After you use a sonicare, then go back and use your regular toothbrush you teeth will feel dirty. There is nothing to compare it too, you just have to experince it. And trust me, it is worth the investment! Costco has the best deal…its about the same price and my mom gets for wholesale. (with the coupon)
To read more about me check out my blog or follow me on instagram.
@_desl_