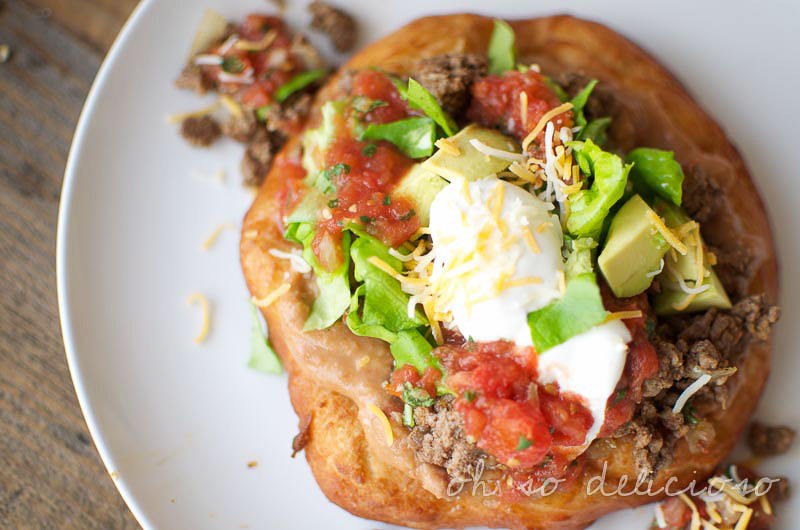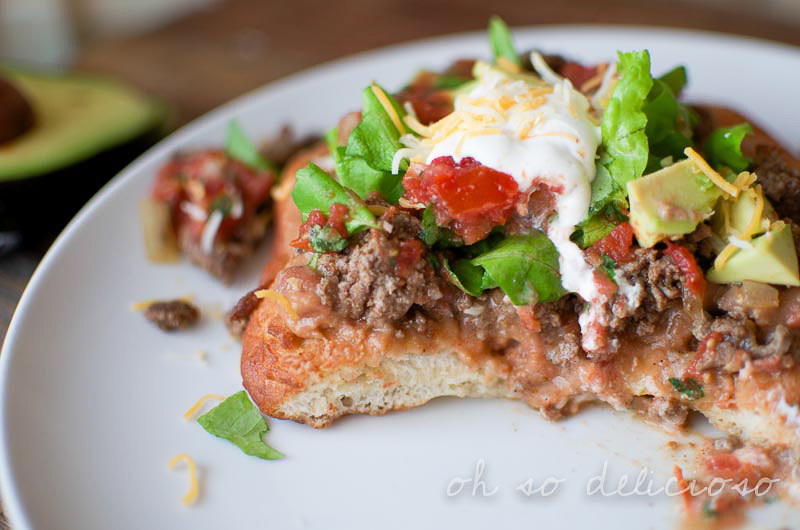 For Nates birthday my friend made him quite the birthday dinner. Navajo Tacos and cucumber lime aid. (my kitchen was packed away in boxes…) I wanted to make it for my family, and got the recipes from her. It's REALLY yummy. And although the dough looks like it would take a lot of work to make- it's really easy. And it makes plenty to feeda family ;)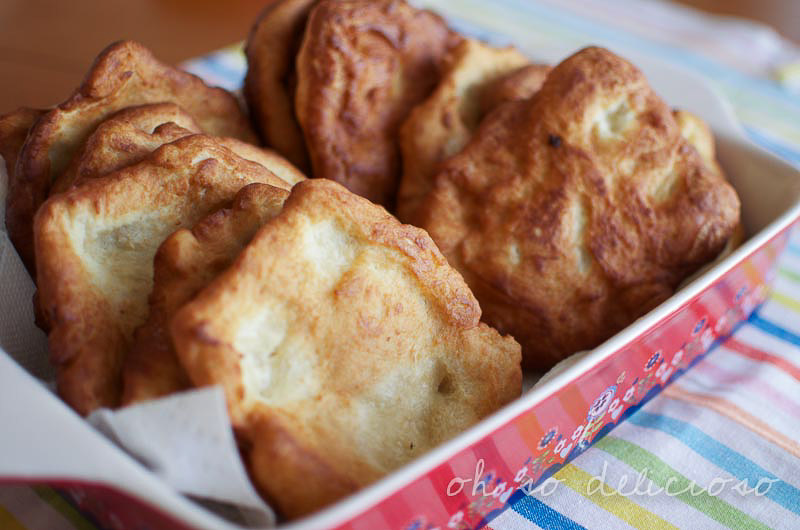 I have also have Navajo Tacos with Philsbury biscuit dough- fried. oo! comment #1 said to use Rhodes roll dough. LOVE that idea.
Top the Fry bread with all your favorite taco mixings. Refried Beans Ground Turkey or Beef (cooked in taco seasonings) Cheese Olives Tomatoes Pico or salsa Avacado / guac Sour cream Lettuce etc..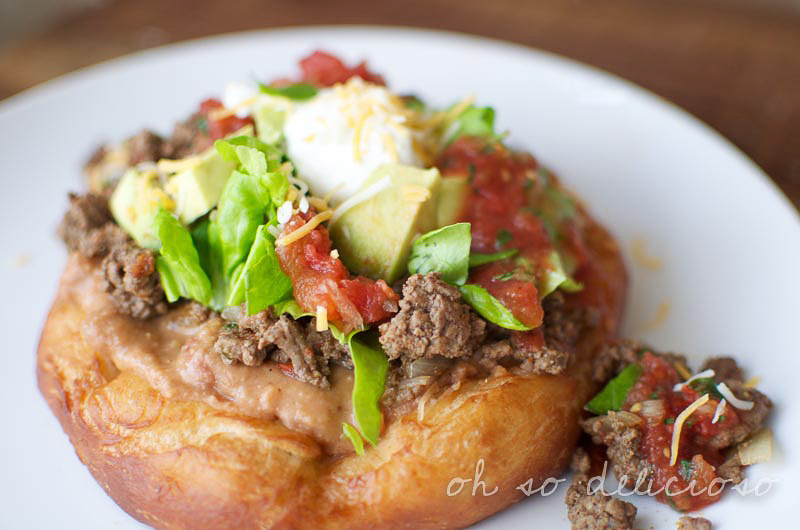 Navajo Tacos
Ingredients
1

T

yeast


1/2

Cup

warm water


1

tsp

sugar


1/2

cup

shortening


1/2

cup

sugar


1.5

tsp

salt


1

eggs


2

cups

warm water


5-6

cups

flour
Instructions
Let yeast, 1/2 cup warm water, and 1 tsp sugar stand 5 minutes in a separate bowl.


Cream together shortening, 1/2 cup sugar, and salt.


Then add eggs, 2 cups warm water, and the yeast-water-sugar mixture and continue creaming.


Add 3 cups flour, cover, let rise for 1/2 hour


Stir in 2 or 3 cups of flour and let rise in fridge for a few hours.


Roll into small balls and flatten thin and fry in heated oil.


Depending on size of pan you can fry 2-3 at a time and it only takes a few minutes on each side. Watch carefully. They fry quick! Garnish as desired.