Do you know how to say quinoa?
I'll give you a hint, it's not kwin-o-wa.
It's actually keen-wah.
Also, did you know that quinoa is The UN's 2013 superfood of the year? It supplies all of the nine essential amino acids, it's not a grain but a seed so it's gluten-free friendly, has twice the fiber as most grains, great source of protein (14% by weight), has twice the amount of calcium as whole wheat, and basically is just 'pure health' (as one of our friends used to say!)
I've started to use quinoa instead of brown rice or pasta in some of my dishes, and we love it as such a great alternative! Even my 2-year-old loves it.
Throw in some healthy, fresh ingredients and a lemon parsley dressing and you'll love pure health!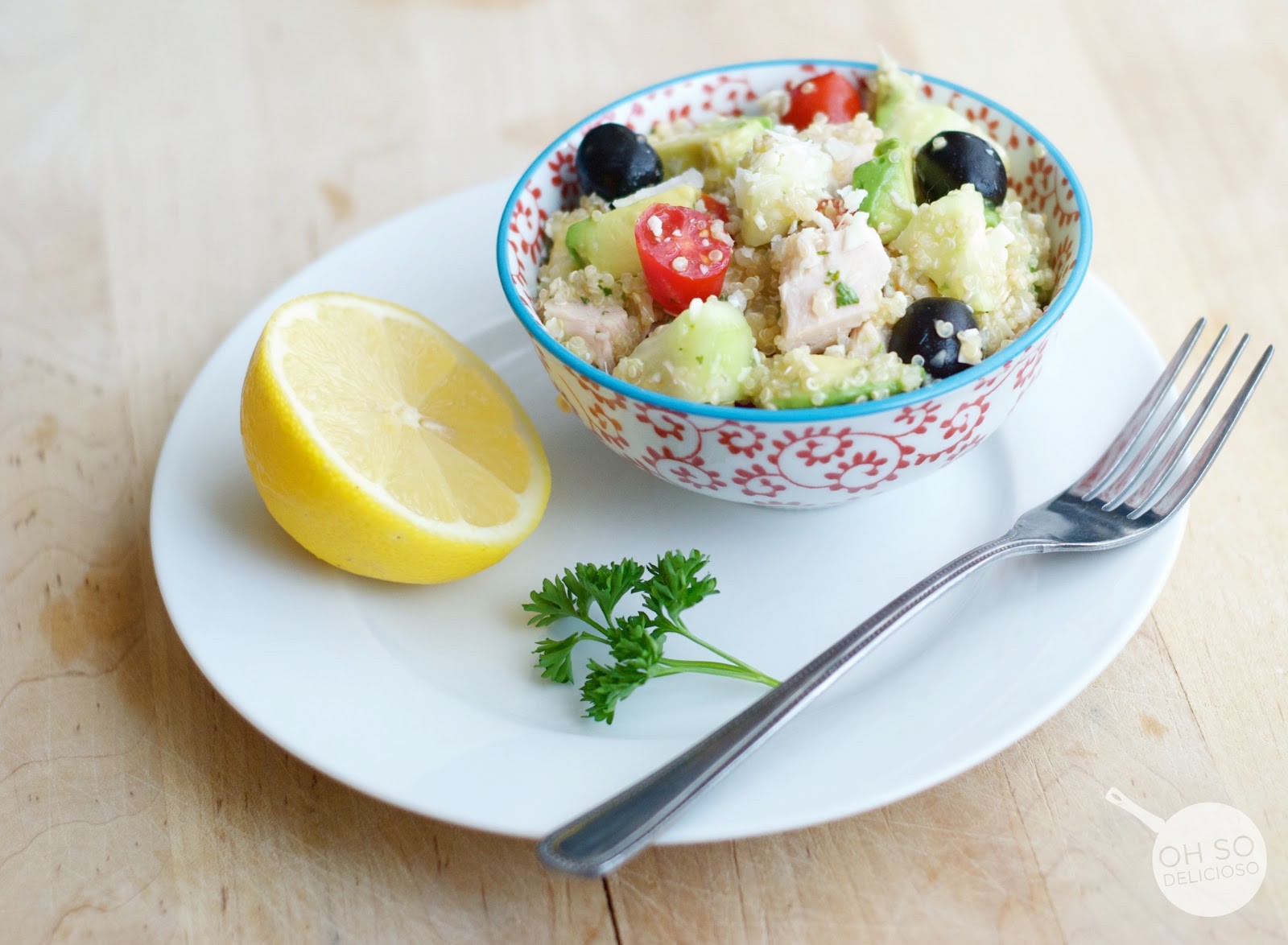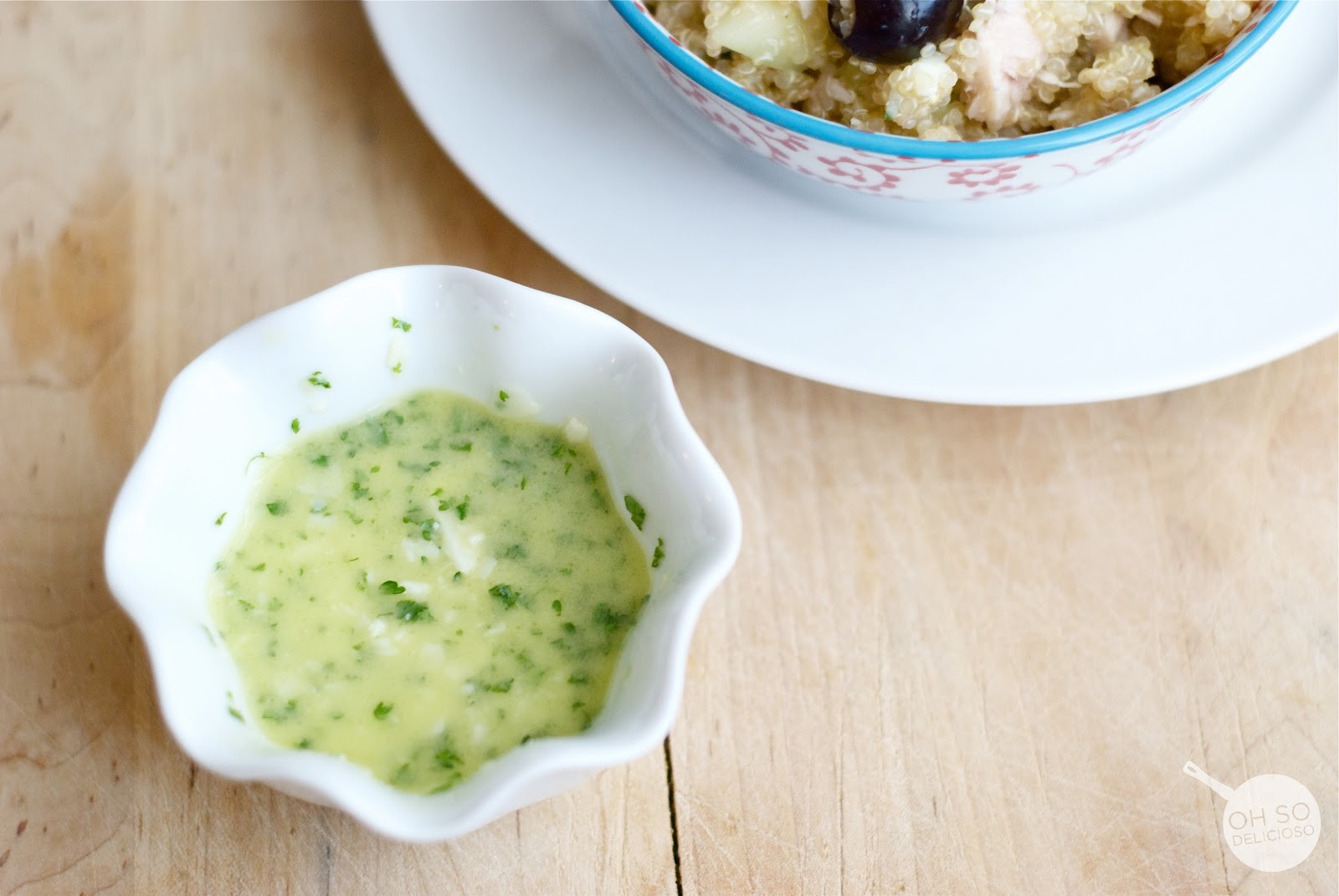 I love this refreshing, light dinner. We were definitely full quickly and stayed full because of all of the protein and fiber. Not to mention it's chock-full of monounsaturated fats and omega-3s.
Perfect as a side dish without the tuna if you'd like, or if you're a tuna-hater (you know who you are!).
P.S. Albacore has twice as much omega-3 as plain 'ol tuna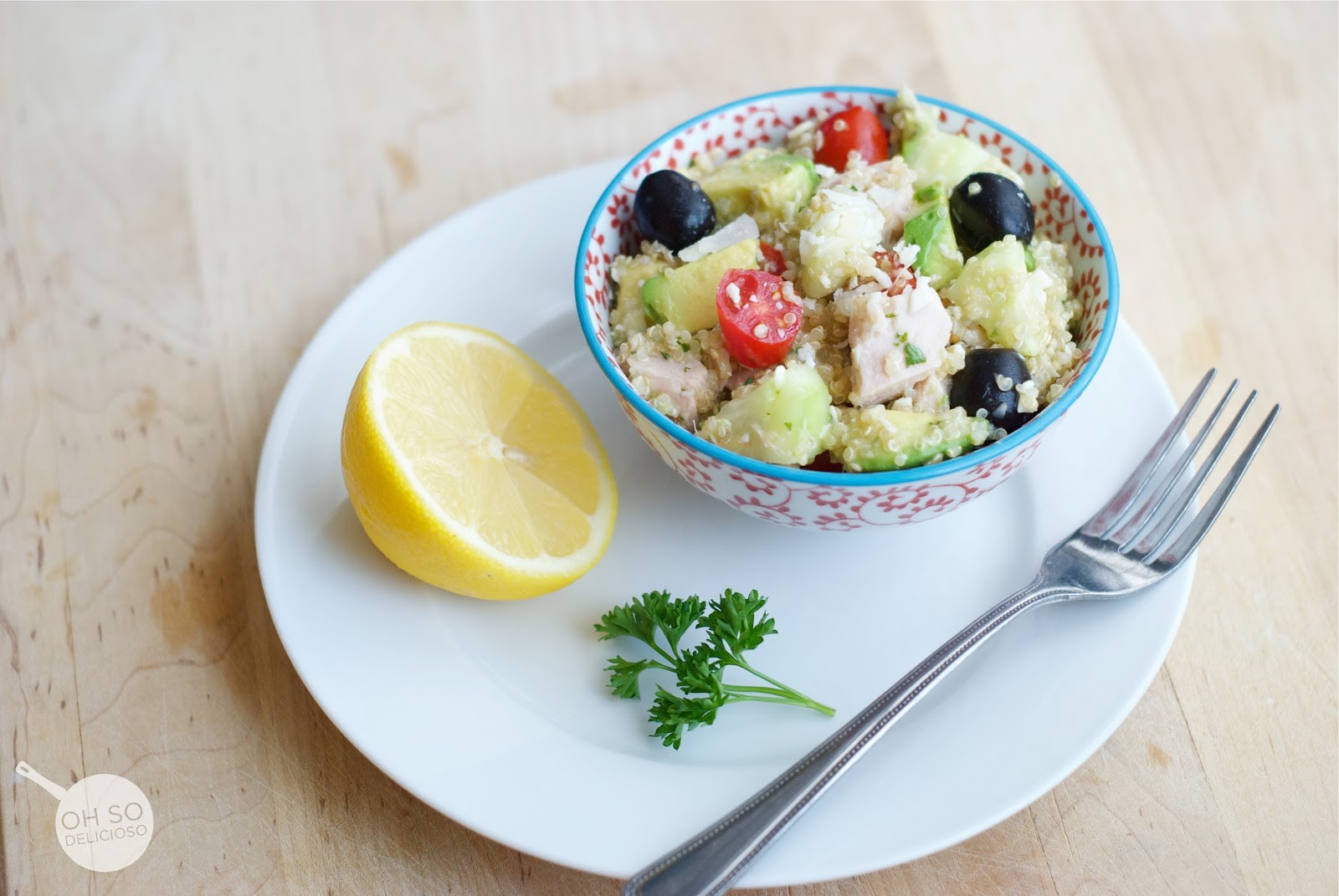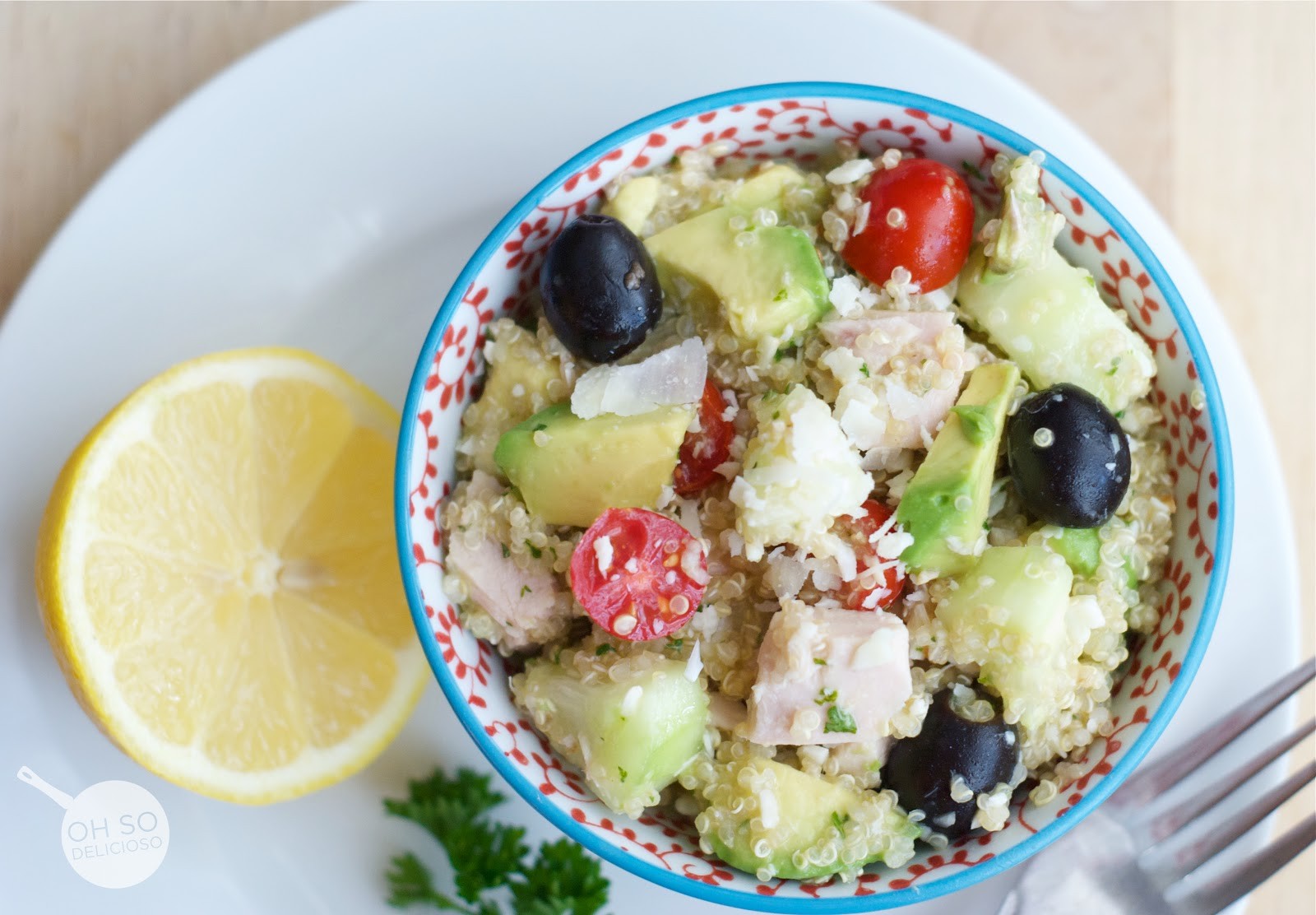 Lemon Albacore Quinoa Salad

Ingredients
Quinoa

1 c quinoa

2 c water

1 6 oz. can quality albacore tuna

1/2 c olives

1/2 c cherry tomatoes halved

1/2 c chopped cucumber

1 avocado chopped



Lemon Parsley Dressing

2 lemons juiced

3 T EVOO

large handful fresh parsley

3 cloves garlic

1/4 c freshly grated parmesan

1/2 t sugar

more fresh parmesan for garnish
Instructions
Cook quinoa by boiling 2 c water, adding 1 c quinoa, simmer for 5 minutes, then turn off heat, cover, and let sit for 20 minutes. Cool completely in refrigerator until cold. (Can be done in the morning)


Prepare Lemon Parsley Dressing by adding lemon juice, EVOO, parsley, garlic, parmesan, and sugar to food processor. Blend until garlic and parsley chopped finely. Cool in refrigerator.
Gently mix cold quinoa with tuna, olives, tomatoes, cucumber, and avocado. Drizzle dressing and gently mix together.


Garnish with freshly grated parmesan.