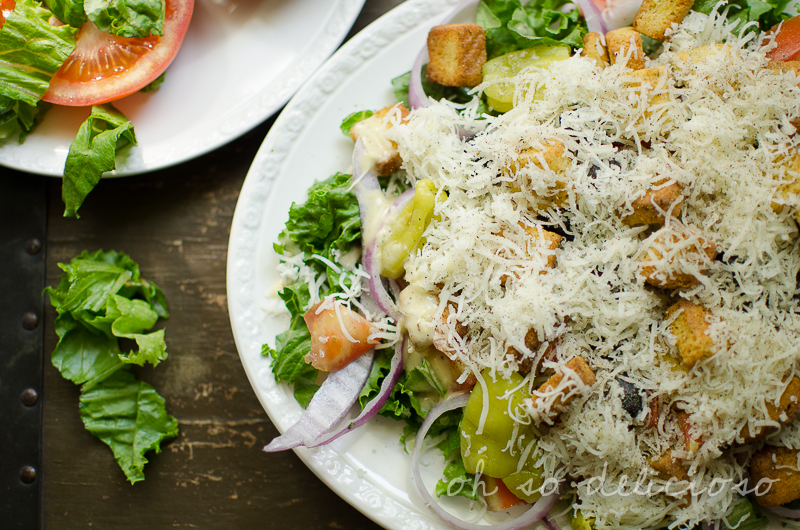 I quite often hear women tell my mom that she makes the most beautiful salads. I think that is just a lovely complement . Of course, making good-tasting food is 1st on the list of being a good cook, and I think that making beautiful food comes in 2nd. After making a big dinner, I love to look at my plate and see that everything looks good together with lots of different colors! To make a beautiful salad, you need to make sure your ingredients are fresh. It makes the food pop when everything is fresh and crisp.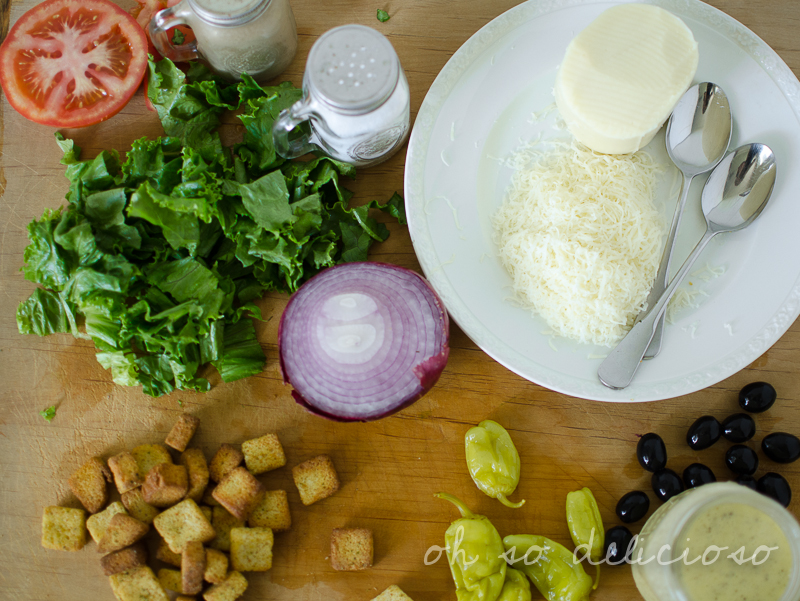 This Italian Salad is very similar to Olive Garden's. I love it so much! Why not make it at home? Side note: A week ago, I got the Soup/Salad/&Breadsticks from Olive Garden and it cost $12! Wowzers!! Guess I'm going to be making this salad at home more often.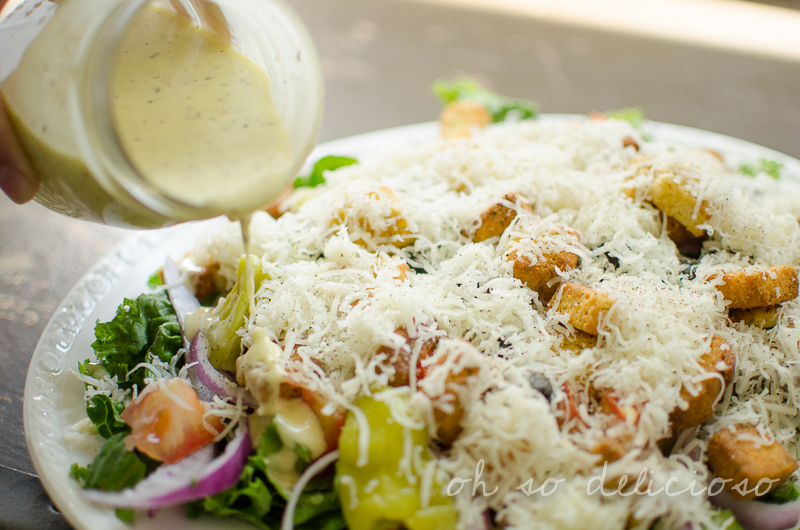 I love pepperoncinis but I'm too much of a wuss to take a bite of one. One thing I do is when I rip off the tops of them I let the juices squirt all over the salad. It adds that extra pepperoncini taste but not too strong.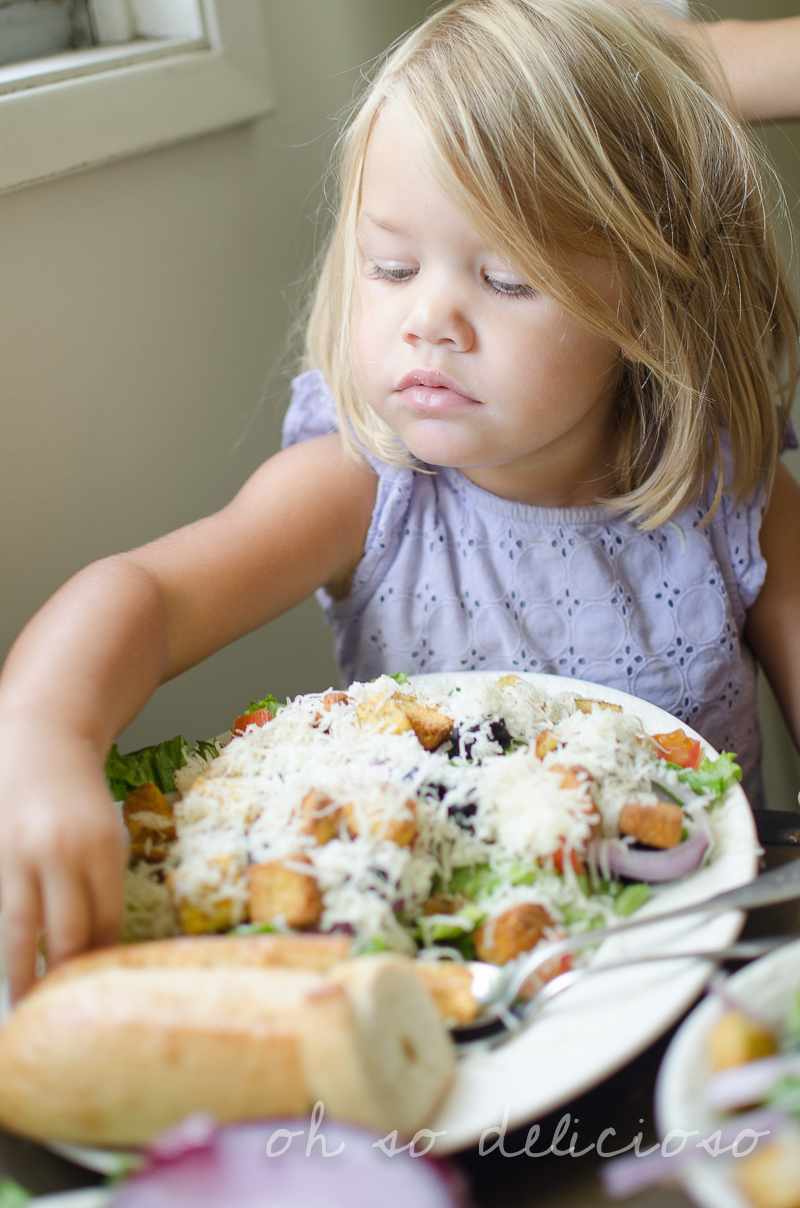 Check out that wall paper behind me! We are currently living in my grandma's house. It's right out of the 70's. Some of the stuff is pretty retro.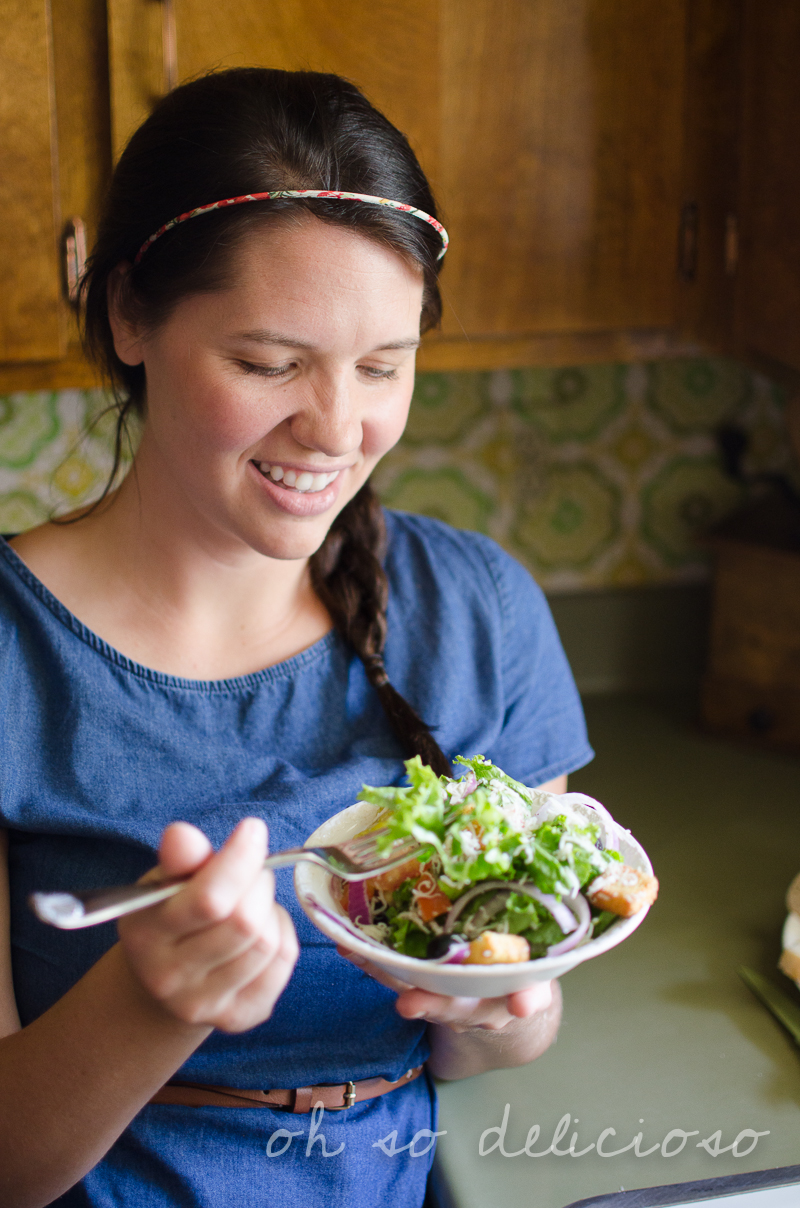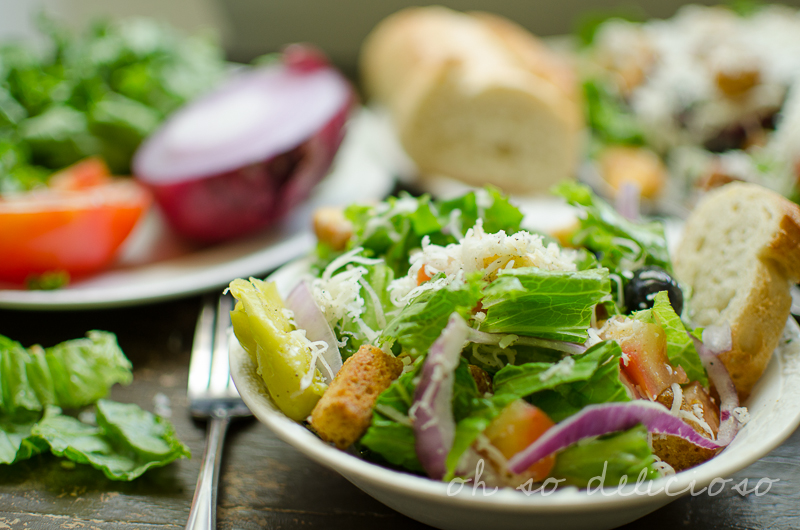 Italian Green Salad
Ingredients
Dressing

1/4

C.

White Vinegar


2

T.

Sugar


1/2

C.

Mayonnaise


2

Cloves

Garlic


1/2

t.

Italian Seasoning


1/2

t.

Parsley


1

t.

Olive Oil


1

T.

Lemon

freshly squeezed


1/4

C.

Parmesan Cheese



Salad

1

Head Lettuce


2

Tomatoes


1/2

Can Medium Black Olives


2

Cups

Croutons


8

Pepperoncinis


2

Cups

Mozzarella Cheese


1/2

t.

Salts


1

t.

Pepper







Instructions
Dressing

Combined all ingredients in blender

Blend till smooth

Refrigerate for at least 2 hours

Salad

Chop lettuce and lay on bottom of plater or bowl

Add everything else on top

Add dressing and toss well