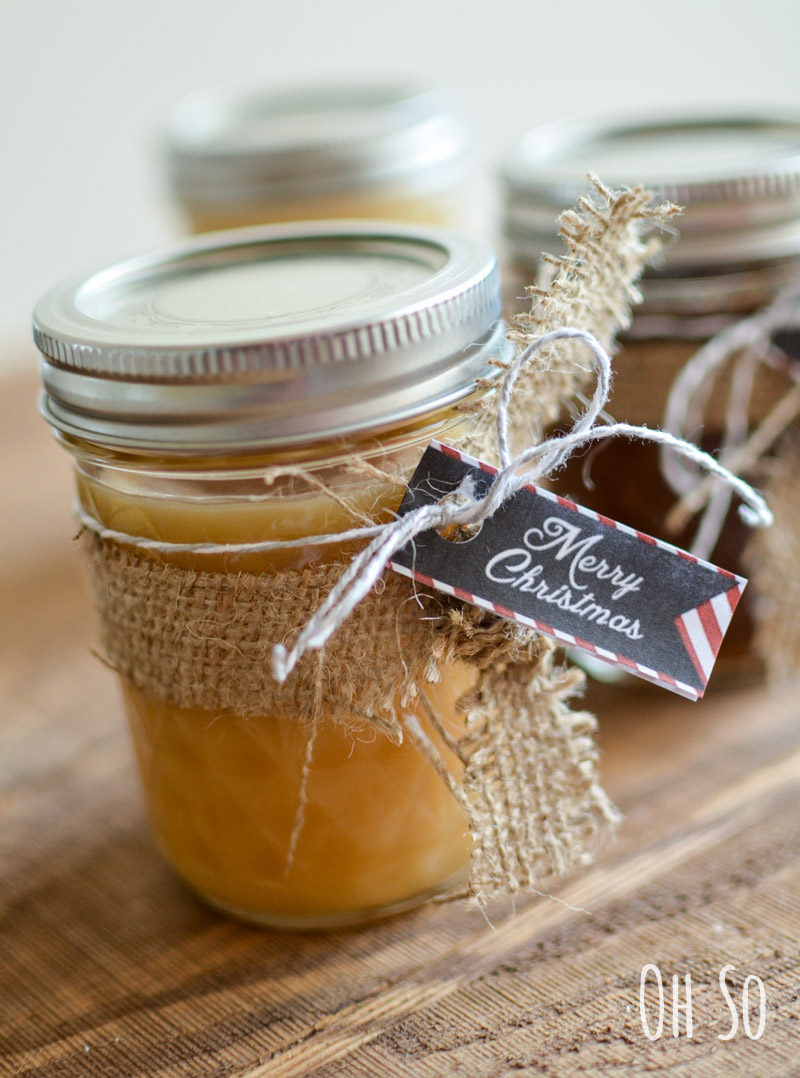 Hey friends, so this last week I was brain storming ideas for little Christmas gifts to take to my friends. I needed something that was quick (I've been short on time), could make a lot (I have a lot of friends with families), and was inexpensive (keep that budget in check!).  I remembered that last year Des did this adorable apple cider post (HERE) and that just recently she had posted about this homemade chocolate sauce. So I figured that was a good route and everyone could find a use for chocolate and caramel!  And it was totally fast.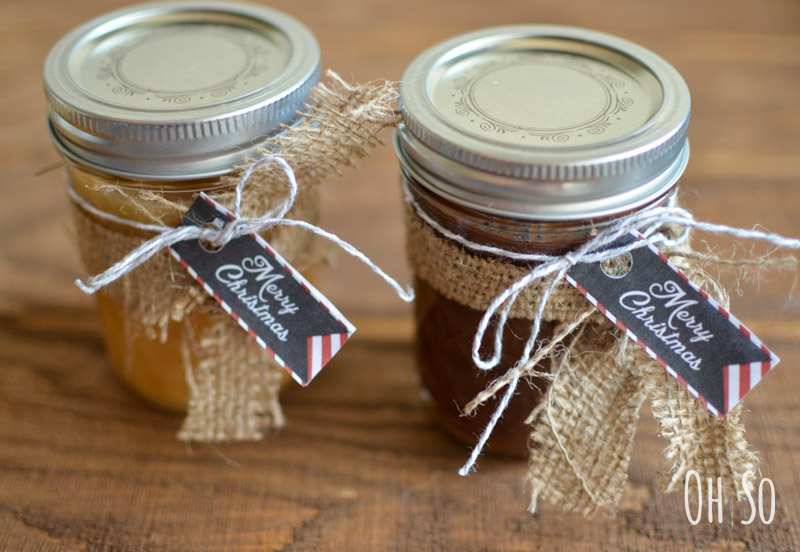 I whipped up both in one afternoon- about 16 mason jars worth.  Completely under budget- I found a 12 pack of the mini-mason jars at Target for I think  $6-7? So cheap, plus a few left overs that I had. At this point I needed to cuteify them for presentation. Burlap cut into strips and a little bakers twine did the trick. I decided to make a mini-gift tag to go with the mini-mason jars. This was the finishing touch that turned out really adorable and I decided I might as well share them with you!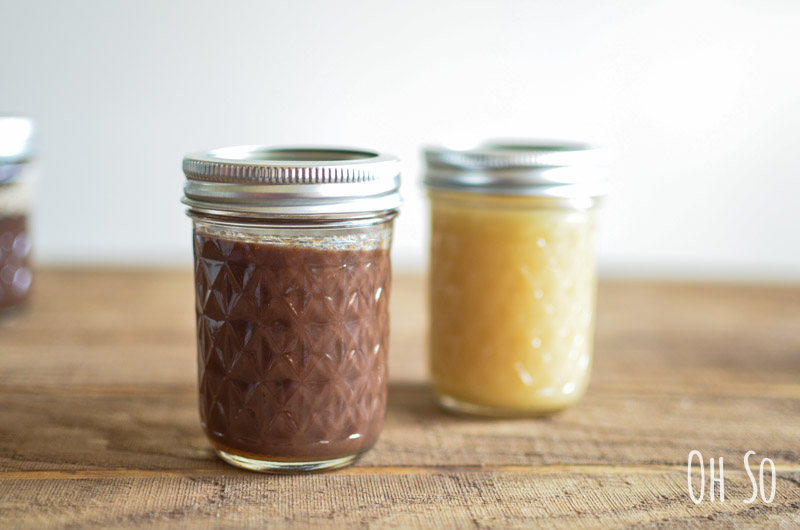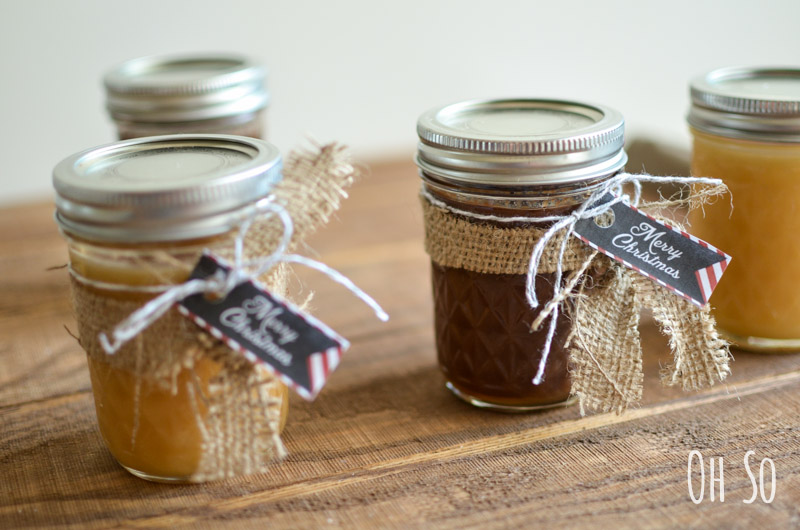 We already had the recipes so click HERE for the Caramel. This recipe is for caramel candies.. also an adorable gift idea, I did everything just didn't cook it as long to keep it like a sauce. And the Chocolate sauce recipe is HERE. I was able to get 4 mini mason jars out of 1 batch of chocolate sauce and about 6 out of the caramel.  For the tags, I only needed to print one copy, cut them up and fold in half, then use a little hole punch at the end to tie it on. So simple. I wrote on the inside.  I feel like my little project was a success! Enjoy this little printable!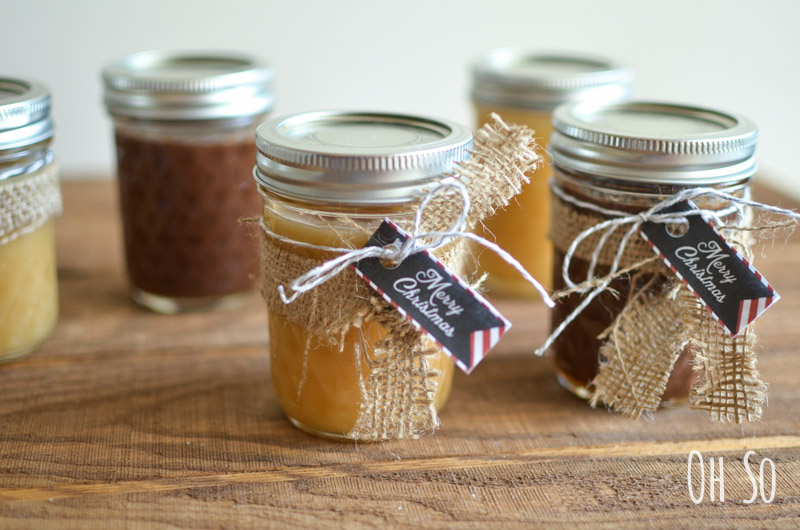 Here are a few other post ideas for friend/neighbor gifts..