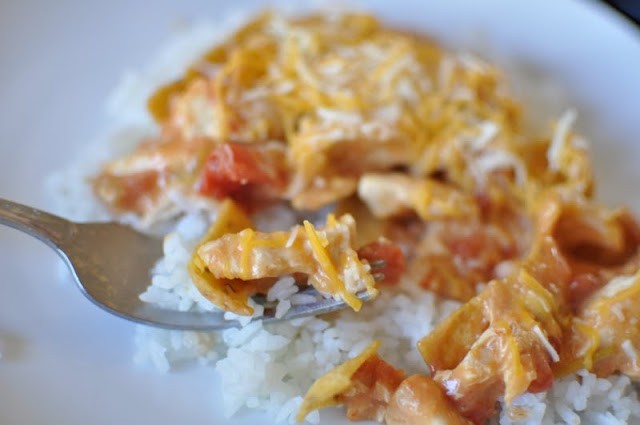 This meal is always a hit, especially with kids, and is so super easy. You've got to try it…you'll love it!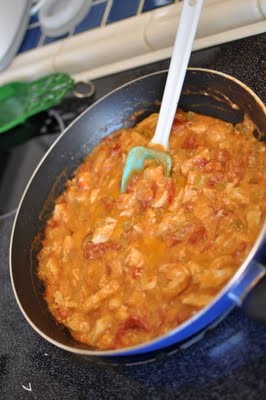 I had a hard time finding the right kind of tomatoes at the store I was at. So I got these. They turned out very similar to the ones Amy uses. It was less spicy- hot wise.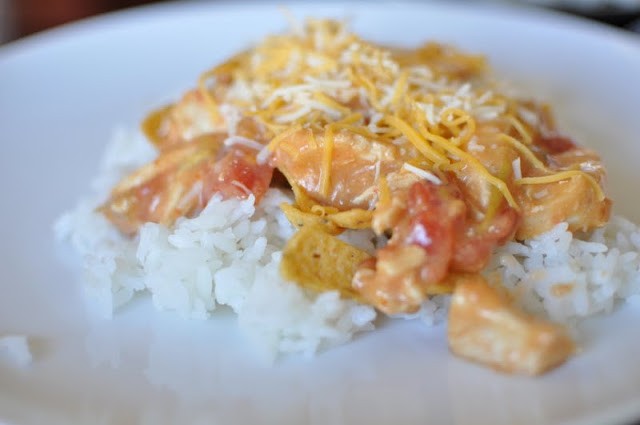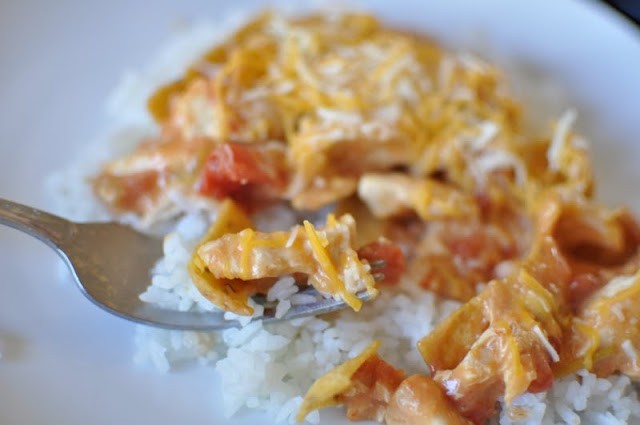 My daughter had just had Fritos for lunch, so she opted to use tortilla chips. It was REALLY good like that too. So if you have those chips and not Fritos- don't fret.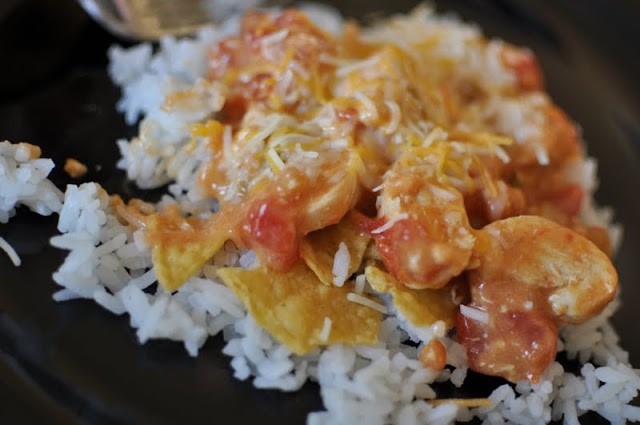 *do not be mistaken! this recipe is Amy Jo's, I just took some pictures after I made it last night. So yummy.
Frito Chicken
Ingredients
4

chicken breasts


1

can mexican stewed tomatoes


1

can diced green chilies


1

can cream of chicken soup

grated cheese

rice of your choosing


Frito chips
Instructions
Dice & saute the chicken.


Add tomatoes, chilies, and soup. Let it all simmer while rice cooks.


Layer rice, fritos, chicken mixture, and then top it with cheese. Yum!