In light of our LobLee Camera Bag Giveaway we thought we would share a few food photography tips. There are only a few more hours until the giveaway ends! Click here for rules and entry!  Go win one of these beauties!!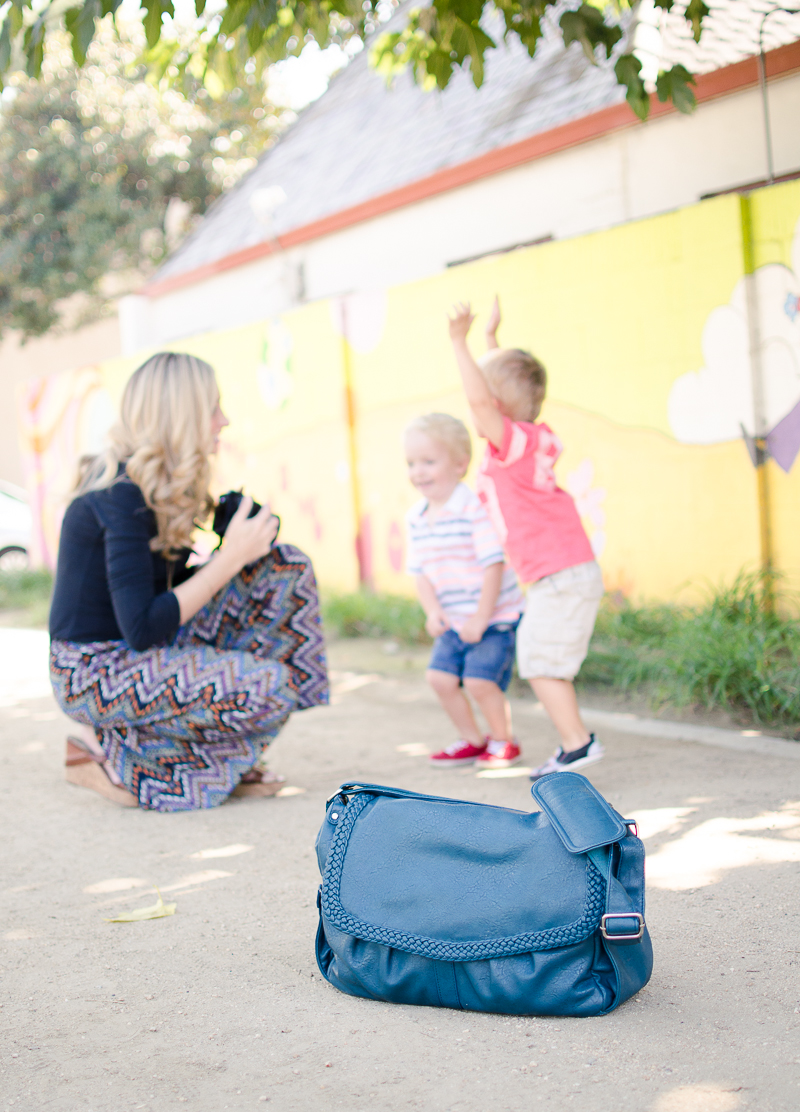 Now, to preface, I don't claim to be a professional photographer. I have never had any formal training. Nor do I have a formal photography business, but I have practiced for many years, taken classes and read many many other articles just like this one. Every one of those articles have taught me something and given me a new perspective on my own work. When I started blogging years ago, I had a point and shoot camera. My pictures were terrible but they got the job done. Once I upgraded to DLSR's and ventured out into new lens I discovered how rewarding it can be to take beautiful images. Better yet, have my loved recipes represented by a clean, sharp and creative photo that entices readers to make the recipe. And in the end that is what it is about. So here are a few tips that I have learned on my journey.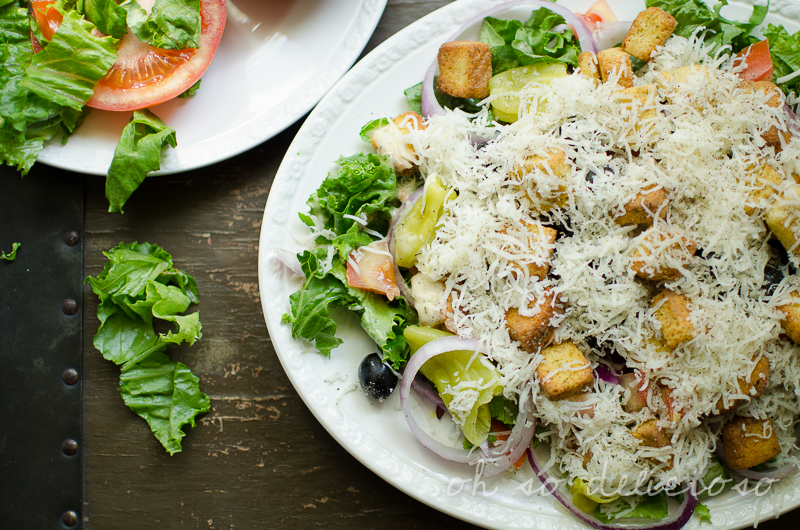 Cameras/Lenses
Let's start with basic equipment. Now, Don't think that you need to have top of the line everything to get that magical image. In fact if you are new to photography start with a higher entry level camera and a quality lens (not a 'kit' lens). Get to know the camera and the functions. Grow your skills on at this level and see if photography is even your thing. If it is, upgrade! If not then you don't need to feel bad spending extra money.
All of us have various camera's- Nikon's and Canon's.  Having a good camera is important, but more importantly is that the user knows how to use that camera properly. Meaning there is no point in having a top of the line camera if you can't use it to its capabilities.
One area that is easy to improve upon is having a good lens. Lens can range in prices from a few hundred to a few thousand. Start with something simple but good quality like a "Prime" lens.  These are fixed lens, meaning they have no zoom capabilities. For food photography we go with wider angle lens- for example this Nikon 35mm f/1.8G
  or this Canon EF 35mm f/2
. This allows more to content to be captured in the frame of the picture, but will also have a small amount of distortion. If you are doing portraits (people) distortion is no beuno. For food it is not as noticeable. A 35 mm Prime lens is not terribly expensive either. They can run in the couple hundred dollar range. If you get one with the ability to go down to a 1.4F it will be more, but also a generally better built lens. If you are looking to save money the 1.8F is great. I tend to keep my F-stop/aperture around f 1.8/2.2 for food.  Too low of an aperture at too close of a distance and you run the risk of not being able to see what the food is exactly.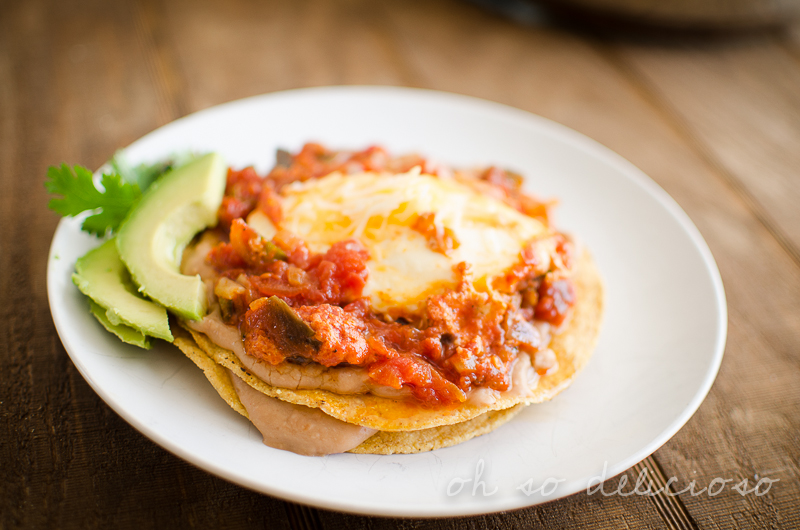 Light:
LIGHT LIGHT LIGHT! It's All about the LIGHT!! And food in particular needs good light. I have found the happy light to be a bright white morning light- morning light tends to be more cool, which is perfect. Evening light is more warm, and just doesn't look as amazing on food as the cool white light. This means that sometimes we are cooking dinner at 11 am!  Or just having a nice lunch.
If you have a large window letting in a lot of filter morning light then you have your perfect spot. You don't want your food in direct light. Also pay attention to your surroundings. If you are in a room with green carpet it will reflect green light. If your walls are a Tuscany Orange Stucco, the light reflected will be orange. If your walls are white…the light reflected will be white. Which is what you want- a crisp white light. Some times this can be difficult to find. In my apartment this is sometimes impossible.I've thought a lot about looking into artificial lighting with a soft box, but that is for another discussion.
Reflectors also help to get a white light. You can invest in a reflector like this 5 in 1 reflector
or just get a few poster boards to start out with. Hold the boards up close to your subject to get a good reflection. I've noticed that when I use a white reflector I get crisper images as well.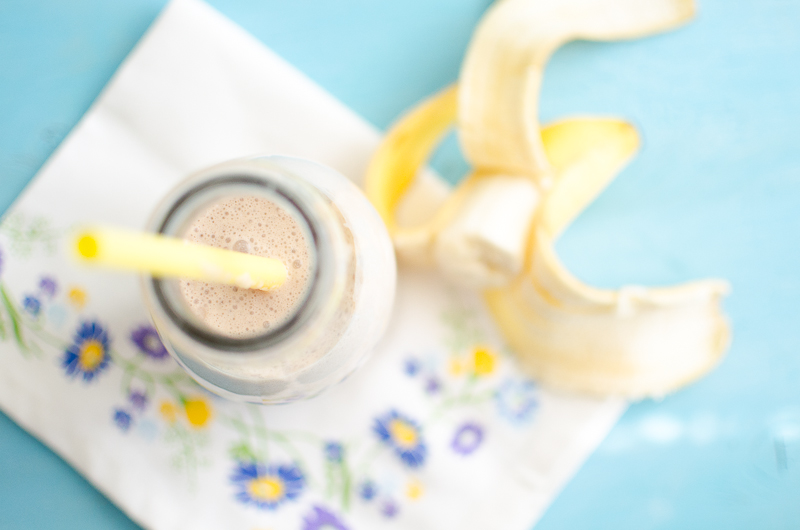 Light placement:
I usually prefer to have a sidelight or backlight. Meaning my bright window is placed to the right or left of the subject for a side light. Backlight is behind the subject- I'm facing the window when I take the image. Sidelight is preferable when using a backdrop because the backdrop will obviously block your light when doing backlighting.  When backlighting just remember to expose your image to the subject, not the backlight.
Direct light head on to food just doesn't seem to work for me. It's usually too harsh a light. Food usually has some creamy, shiny or moist surface and direct light reflects badly off of these. Unless your light is super soft and filtered stick to side and back lighting.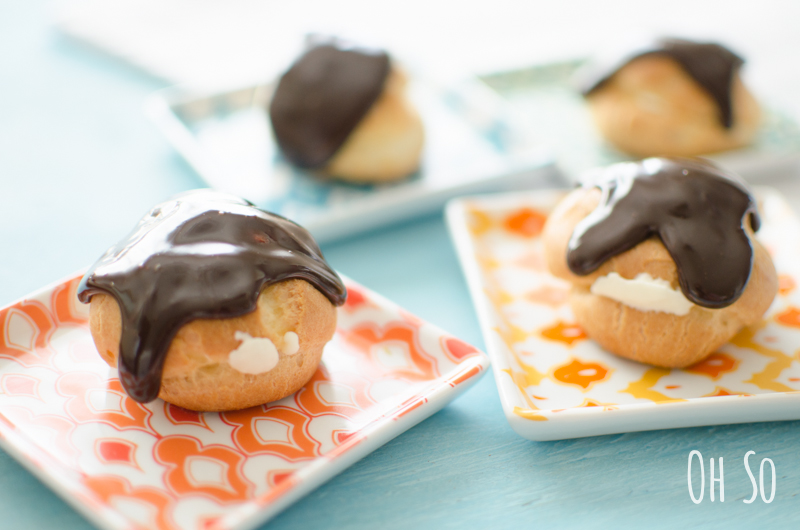 Composition:
In the last few months something dawned on me, and after making this change I feel like my photos are so much better. Give your self some space. Make sure your background and foreground have enough useable photo space that you don't have to cramp everything in the picture. This allows you to backup and get the whole plate, bowl, dish or whatever in the picture plus a little extra. If you are too cramped it will be hard to see the dish in a natural setting. The picture will end up to cropped, to close, or with too much distraction in the background that the food just doesn't look natural.  With food, you want natural and real. Having more space to work with also gives you a larger depth of field to give your image dimension.
Another aspect of composition is how you lay things out. We like to use flat white dishes a lot because they compliment everything, and the flat allows to see more food.  And the dish isn't a distraction from the subject. When I set up my display, I lay it out how I actually would at the table. Then tweak it here and there to fit the photo needs. The action shots are just that, how the mess came to actually be like this one below. Shredding zucchini can make a mess and so show it how it is.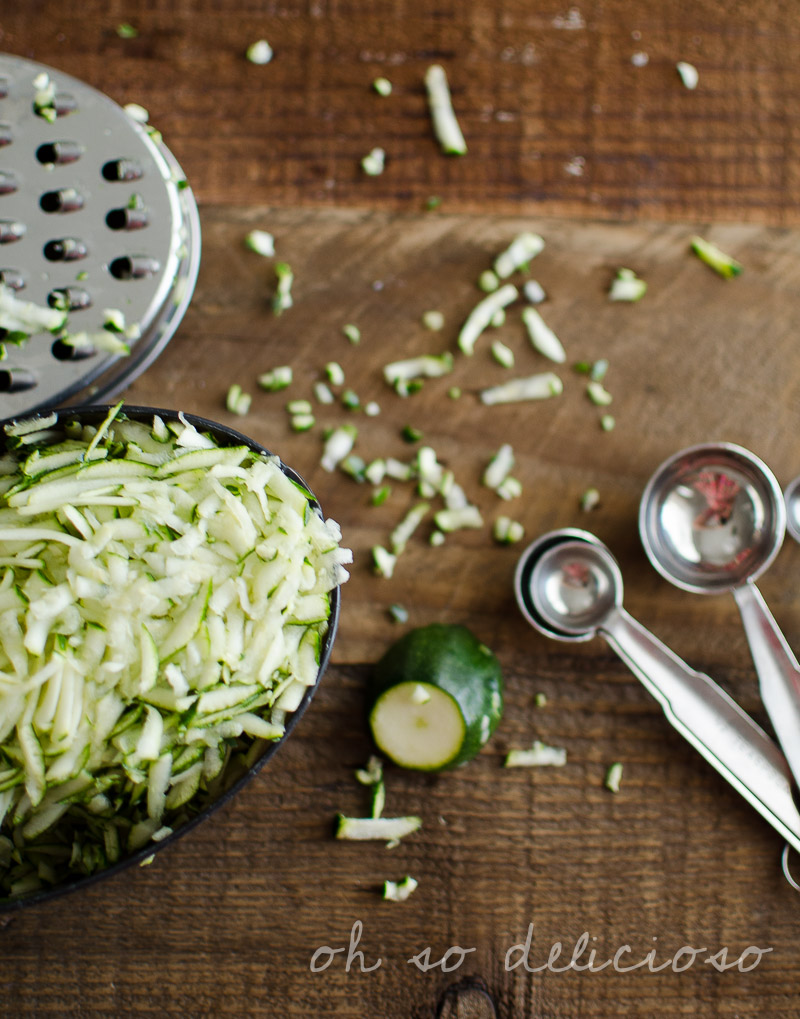 Angle:
Show the food at natural angles. When taking the picture think to your self, is this how I would look at it if I were sitting down to dinner, or walking passed the buffet?
The bird's eye view is also awesome. This can be a more dramatic and interesting angle. The picture will be more flat so the interest here is on how the spread is laid out.  Also pay attention to the lines in the photos. Background lines, horizontal lines, vertical lines… like the lines in between these tacos. They are aligned with the edges of the photo to be parallel. That is an easy way to make your photo look purposeful and thought out.  When I see lines that are slightly off balance it says careless to me.  Lines are easy to fix when editing as well. I edit with Lightroom and there is a quick angle tool that helps to rotate the image to get lines "lined" up.  If you do want lines at angles, that can be artistic and fun, just makes sure it's purposeful and not sloppy.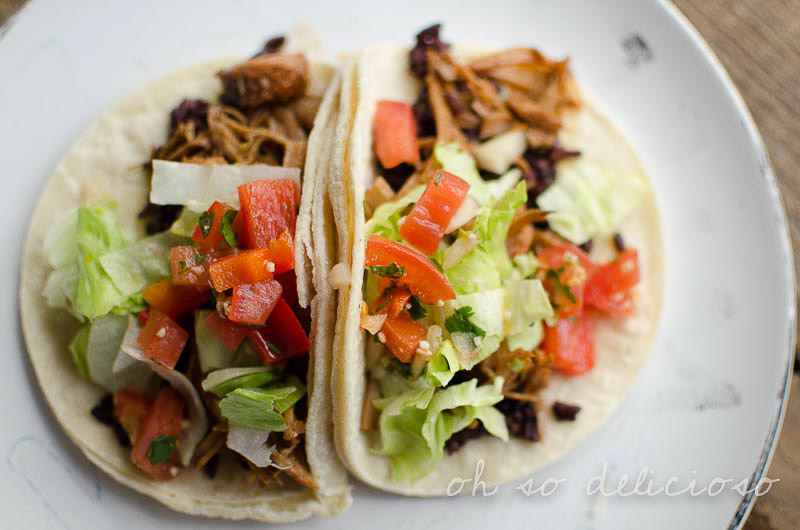 Get personal:
We like to throw pictures of us making the food or a hand picking it up in here and there. It brings the personal element back into play. Also reminds the reader that there are normal people behind the camera and recipe which gives them something else to relate to.  This can be tricky if you are alone. Tripods help but usually it's best to work with a friend on this part. And then you can share the food. (Don't be camera shy, you rock for who you are!)

 Photo Props:
Props like a dish towel, spoon, or background dishes are great. They add variety and texture to the picture. Sometimes using extra ingredients, tools, or baking dishes in the background help not only dress up the picture but show the reader what what used. My only word of caution is use props with purpose. If there is no purpose for the prop, or it is a distraction and irrelevant to the picture, get it out of there. Remember that it is just a supporting role, not the star of the picture.
Props are a great way to show your reader your style as well. Bold and bright color with clean lines show a modern look. Moody colors and textures give a little more rustic feel to the image. Keep that in mind when you are establishing a theme or trying to keep to your brand's image.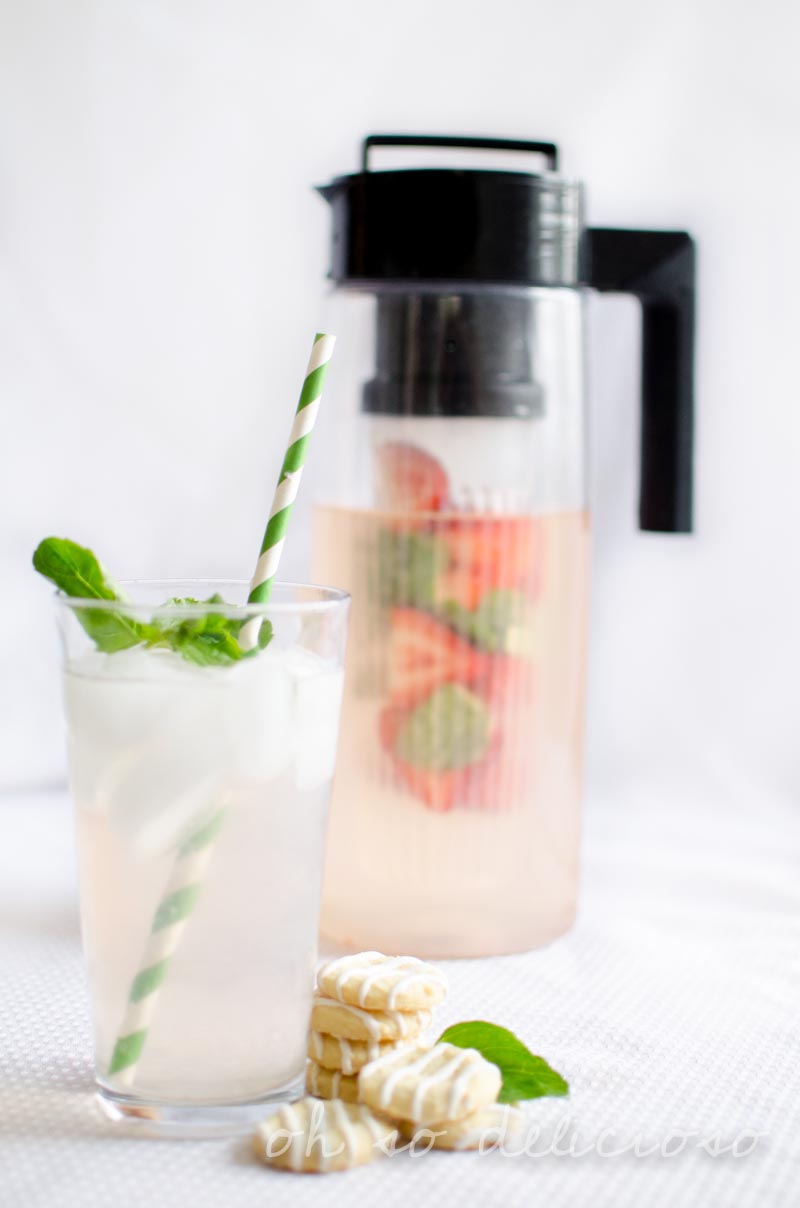 Food photography can be an exciting challenge.  I've enjoyed it so much as a hobby and over the years I've fined tuned my skills and gotten a better eye for capturing the good first image then polishing it up with editing. Photography is an art and skill that takes time to develop! My photo's are not perfect and I have a lot of room to improve, but that is the journey. And I love it.  Good luck with your foodie photos!  And remember it's all about the light.~Aubrey