Aubrey and Anna here to share a few simple Halloween treat ideas! First of this Simple Tombstone Cake the kids can help make!
What you will need: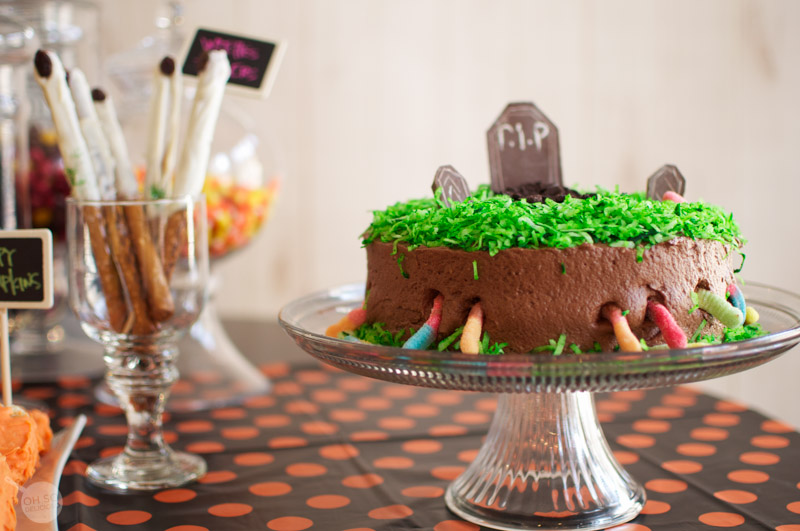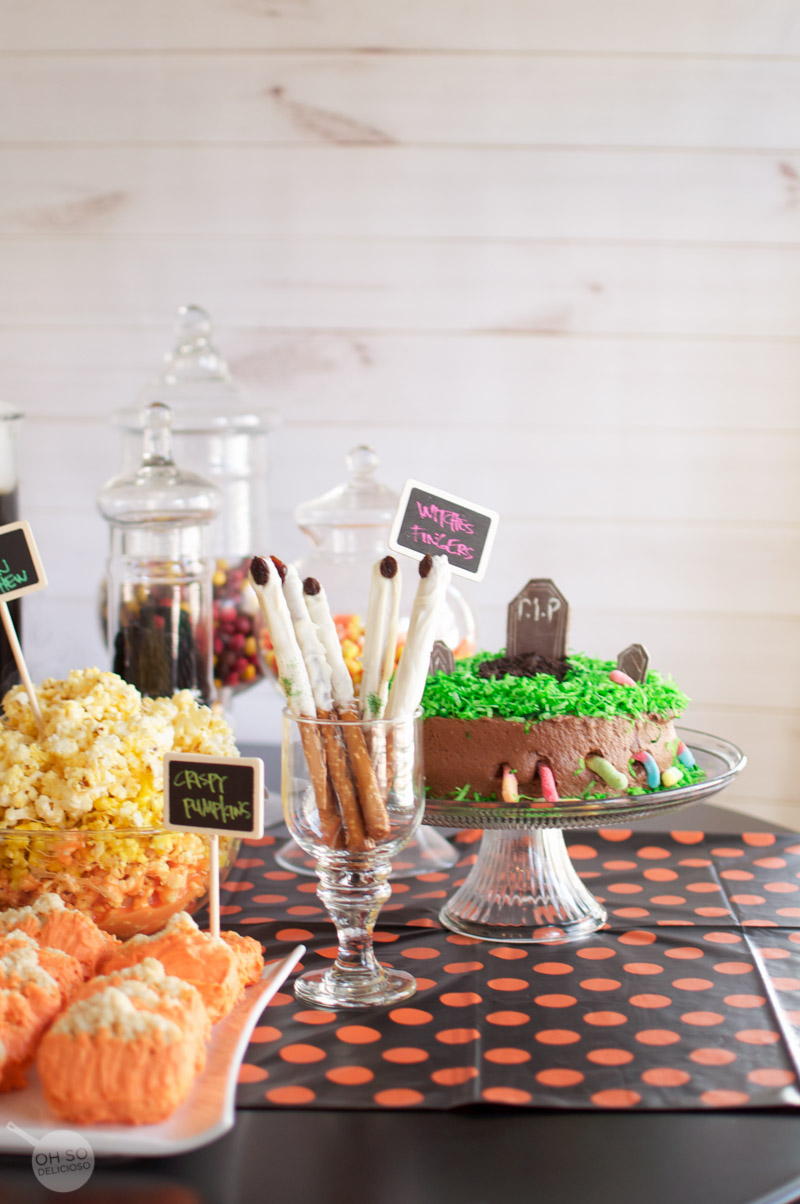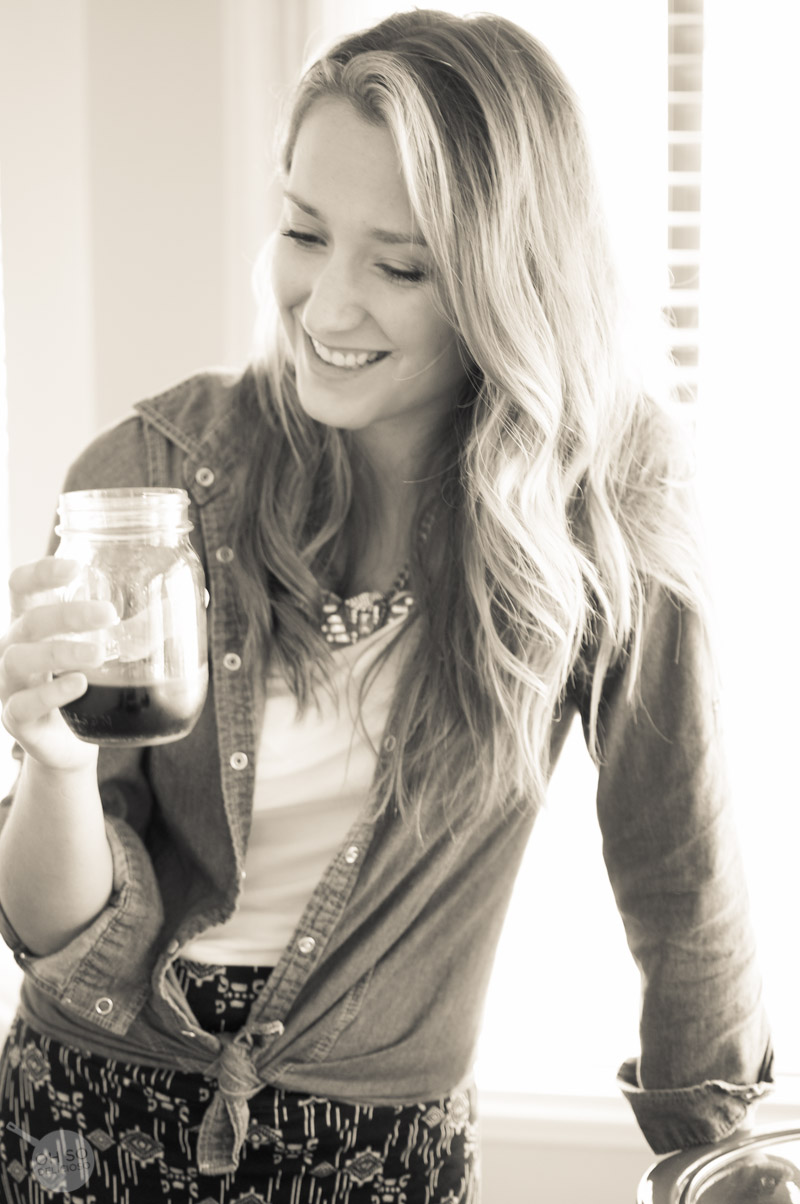 For the grass of the graveyard, I tossed about 1 cup of coconut with a few drops on green food coloring. Then sprinkled that across the top of the cake leaving a rectangle area for the freshly dug grave. I made that area out of crushed Oreo's. For the tombstones, I used a large hershey's bar and broke off a row of 4 for the main tombstone and 1 piece for the smaller. On the back I etched a design with a knife then rubbed a little powder sugar all over to fill in the markings.  So easy!!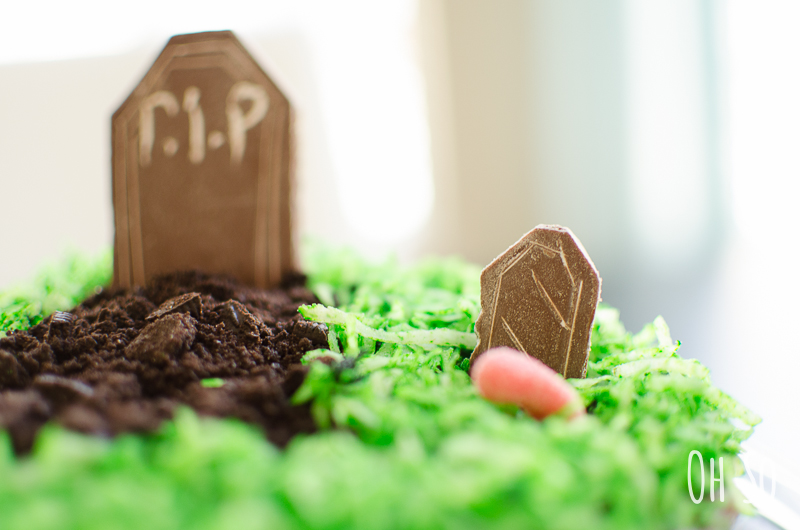 Little fingers were in love with the sneaky worms coming out the sides! And yes.. this is my son Crew. This picture makes me laugh so hard..for probably 3-4 day straight he would not take off these glasses! My favorite part was his insistence that they be worn upside down:)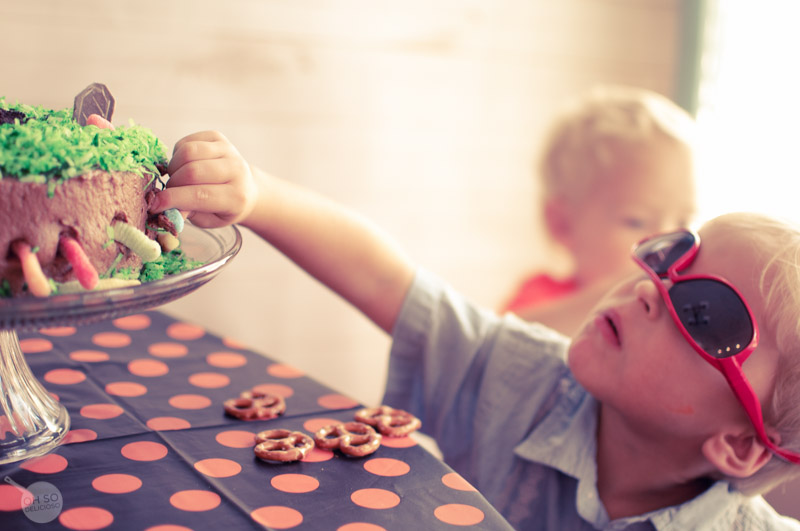 Oh and don't forget to make some witches fingers. One of the easiest Halloween treats. Long pretzels dipped in white chocolate, I used raisins as fingernails instead of slivered almonds because i'm always paranoid of other kids having peanut allergies. Both work adorably. Just press your choice of nail on to the tip of the chocolate dipped pretzel before the chocolate hardens.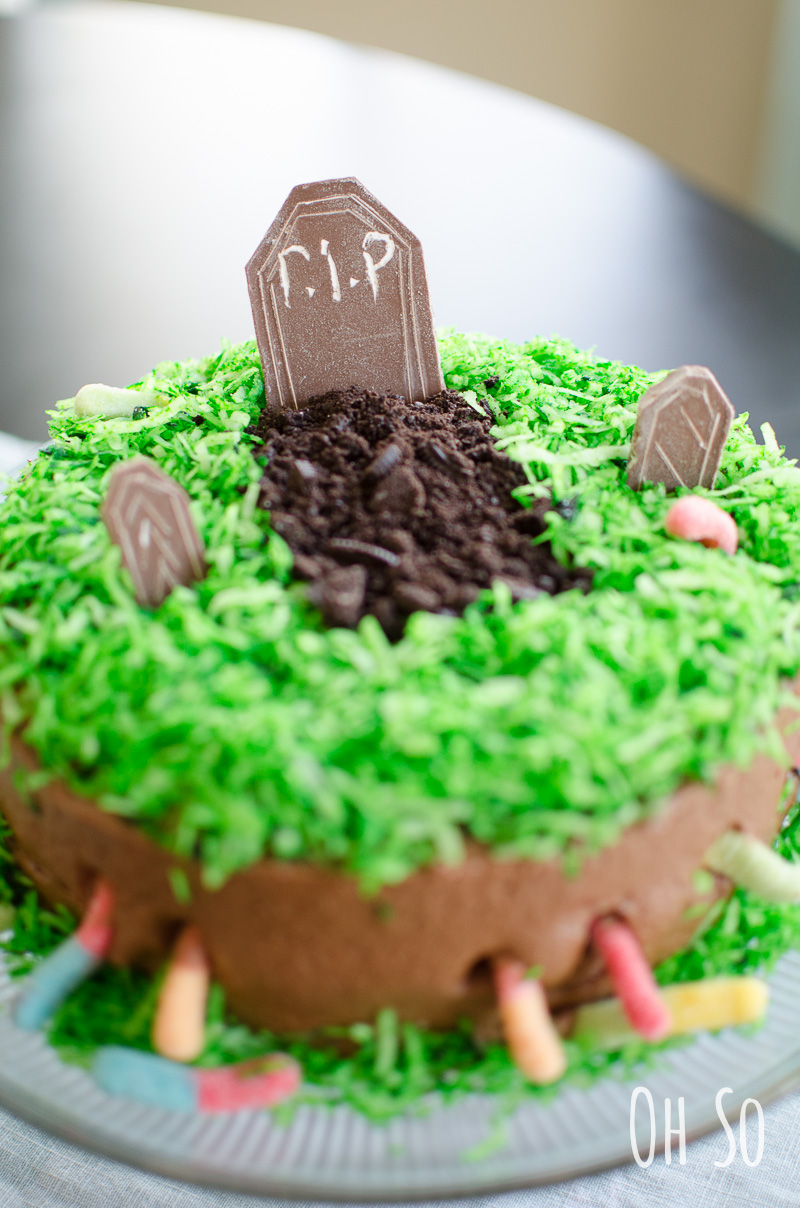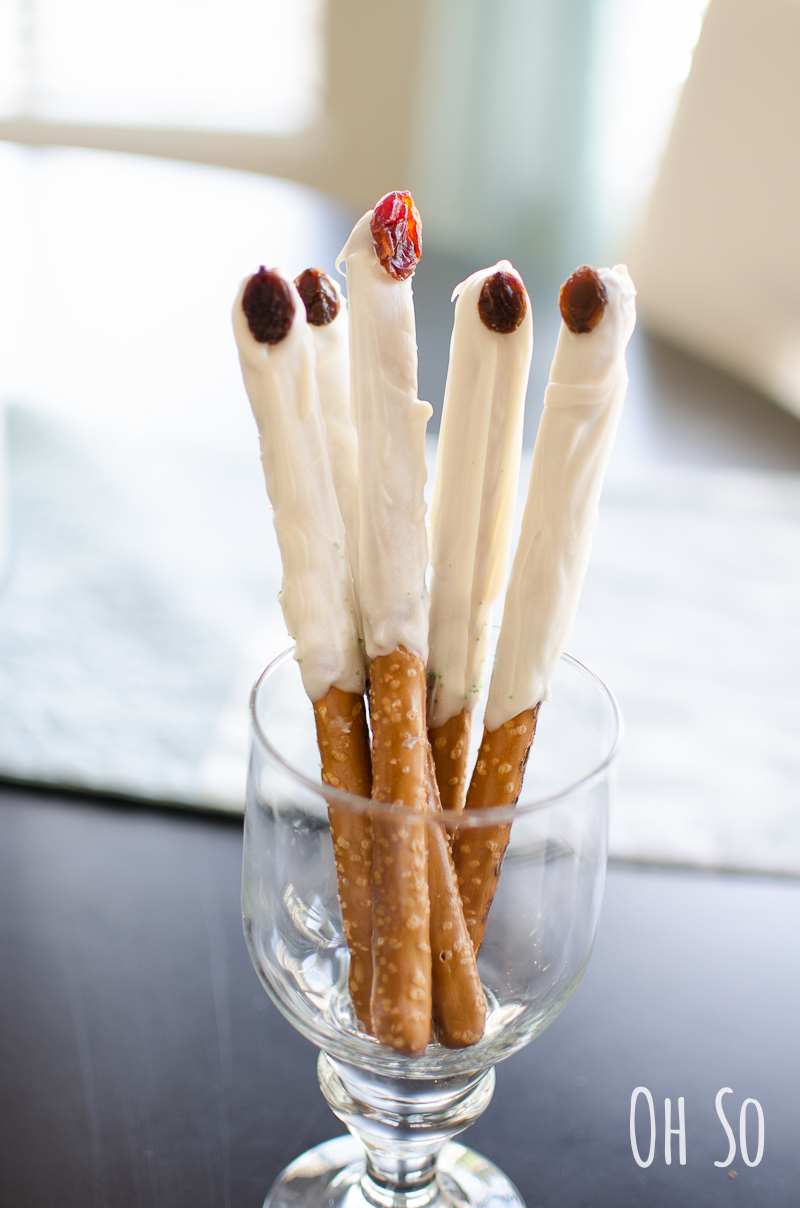 Anna Here::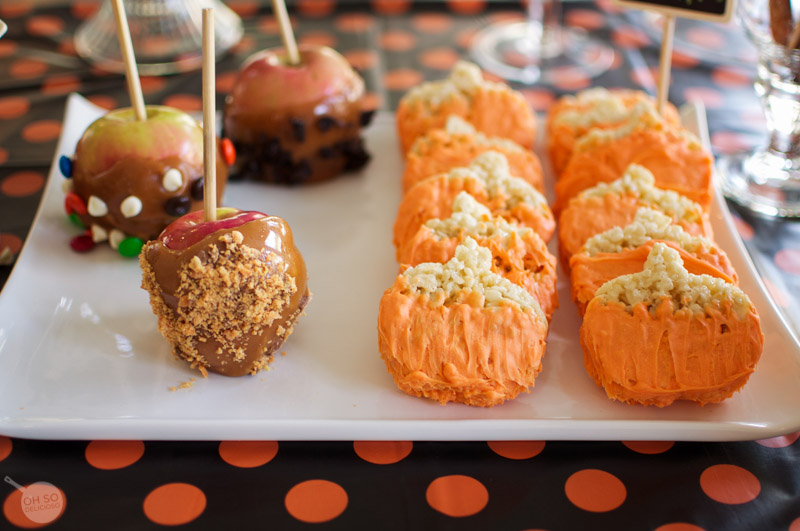 These White Chocolate Pumpkin Rice Krispie Treats are always a hit. I had trouble getting my chocolate to the right consistency. I would suggest using the White Chocolate Candy Melts and adding the Orange Food Coloring instead of buying the Orange Candy Melts. I think those don't melt as well. You can make Chocolate Covered Rice Krispy Treats for pretty much any holiday. I also did these for Valentine's Day (see here) and they turned out SOO cute.