Aubrey's fried chicken won ton post reminded me that she asked me to post my won tons a long time ago… so here you go. My version of a simple, ridiculously tasty appetizer.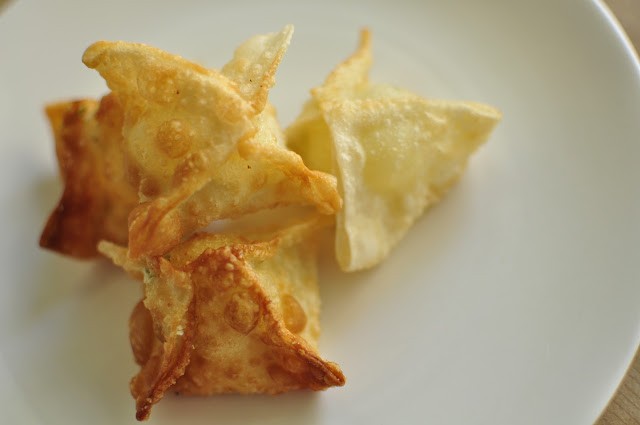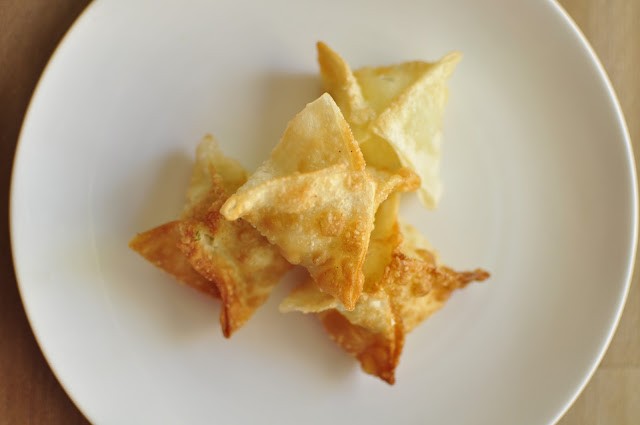 Cream Cheese Won Tons
Ingredients
One package of cream cheese

A couple of chopped green onions

chives would work great

Pinch

of sea salt

Pinch

of seasoning salt

And a shake of Johny's Garlic Spread...found at Costco
Instructions
1. Mix ingredients till creamy smooth.

2.Put a spoonful in the center of a wonton fold won ton in a triangle, or into any other fancy shape you want and seal with water.

3.Pour veg oil in a pan deep enough that it goes up over the sides of the won ton- but it doesn't need to completely cover it.

4.Heat oil till a drop of water makes it crack.

5.Fry up wontons only a minute on each side...till golden brown
We serve them HOT with our favorite sauce…Sun Luck Sweet and Sour Sauce.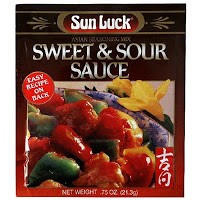 Goes great with your favorite asian inspired dish.