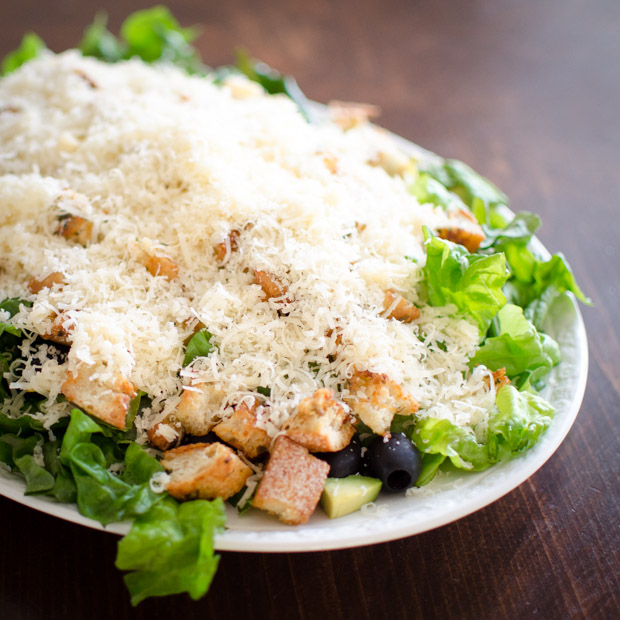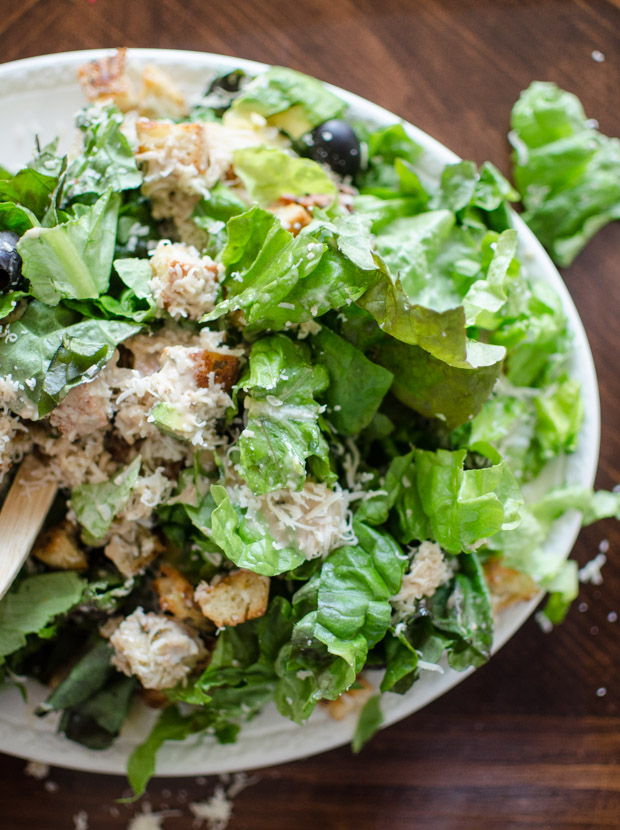 It's still summer here in Southern California. The highs are in the upper 80's each day. It's ridiculous! When it's warm, I love a good salad. I've been recently making homemade croutons. What a difference it has made in my salads! It's so simple.  Store bought croutons don't even compare.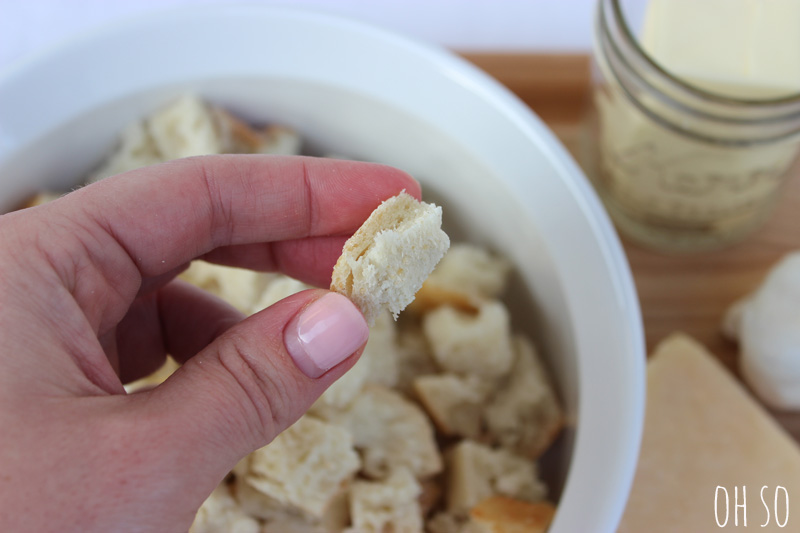 I'm a big fan of Costco's bag of 6 loaves of bread. It's the perfect size for my family of three. I freeze them and take one out whenever I need a loaf. These small loaves are great for one salad. If you have a larger loaf, then just double the recipe and save some of the croutons for later.I wasn't thinking ahead to get fresh parsley, but I did have fresh parmesan cheese. Fresh ingredients make a huge difference. They give your salad an extra pop.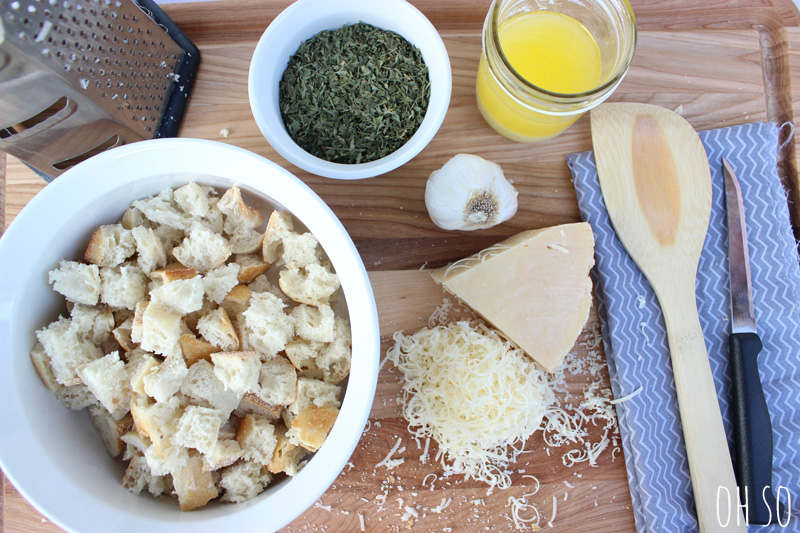 Each oven cooks differently so keep an eye on the croutons as they cook. What I have found best is 20 minutes at 350 degrees and then 3 minutes on broil. They come out crunchy, but not too crunchy. Cook them how you like, but I like a little softness with some crunch.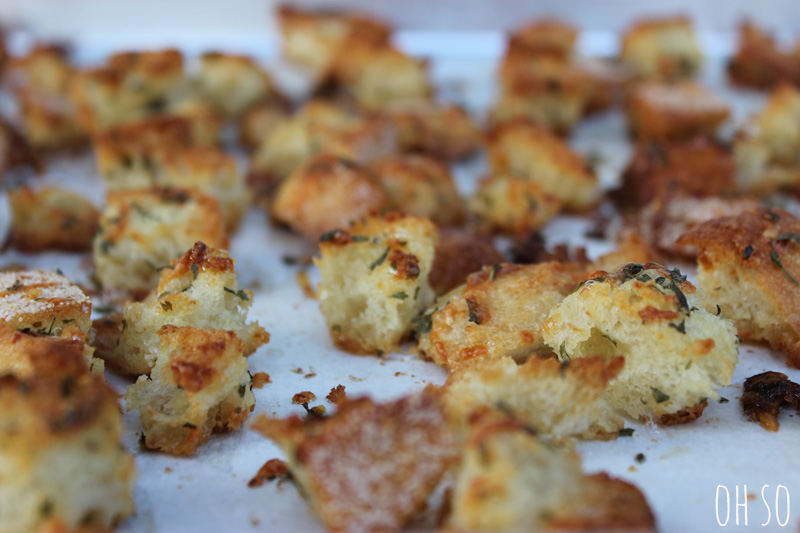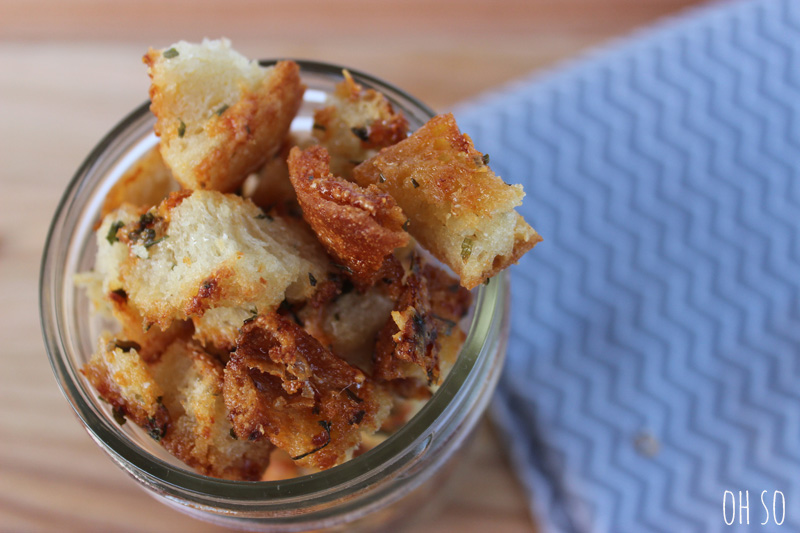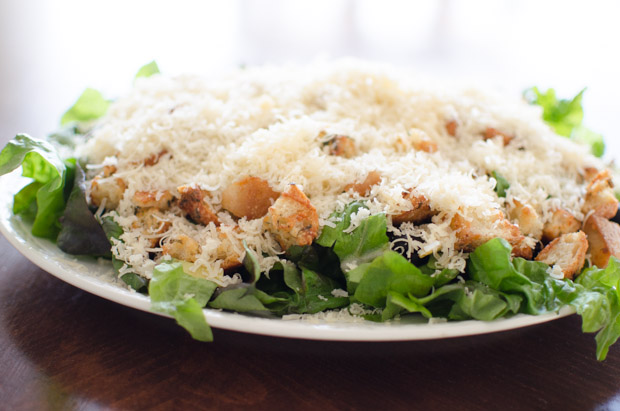 I have not attempted to make Caesar Salad Dressing. That seems too tricky for me. I love all of Brianna's Home Style Salad Dressings. The Caesar one is excellent. What makes this salad dressing stand out, besides the taste, is that it has no anchovies. Top this lovely salad off with some tasty dressing and enjoy!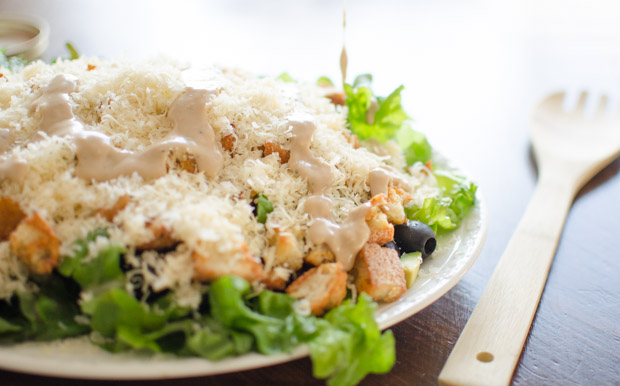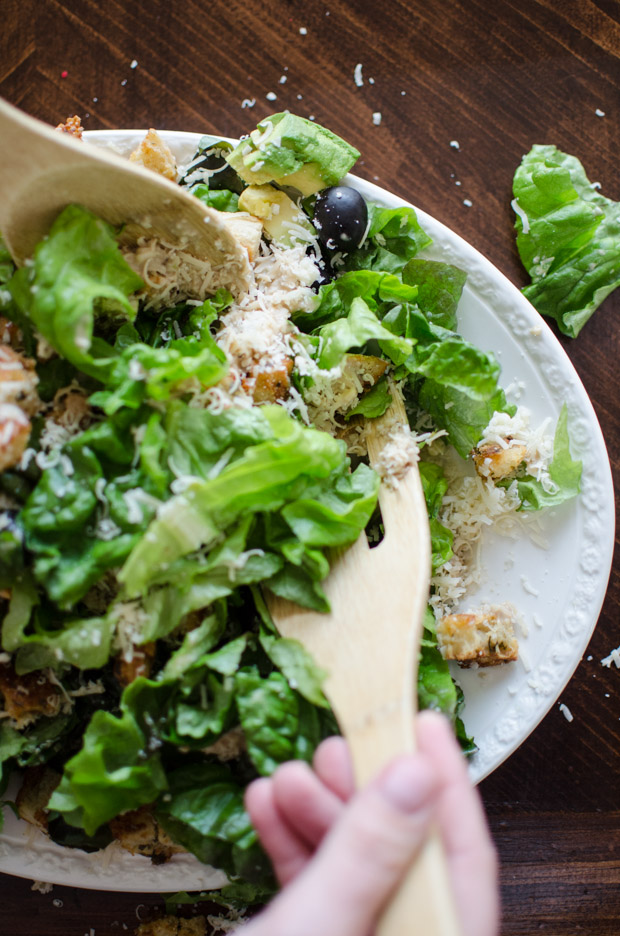 Caesar Salad with Homemade Croutons
Ingredients
Croutons

1/2

Loaf of Bread

or 1 small Loaf


1/3

C.

Butter


2

T.

Parsley


1

C.

Parmesan Cheese



Salad

1

Head of Romaine Lettuce


1/2

Can of Olives


1

Avocado

Croutons


Fresh Parmesan Cheese

Brianna's Homestyle Caesar Salad Dressing
Instructions
Croutons

Cut bread into bite size pieces.

In a mixing bowl add bread, butter, parsley, and parmesan cheese then stir.

Spread out croutons on a parchment paper covered cookie sheet.

Bake at 350 degrees for 20 minutes, then 3 minutes on broil.
Salad
Assemble salad with washed and cut lettuce, drained olives, sliced avocado, your fabulous new croutons, and freshly grated parmesan cheese.

Pour over salad dressing and toss.