We've been eating a little less meat around this house, so I was super excited when I remembered this recipe I found a while ago. The first time I made it, I threw in some shredded chicken, and it was incredibly good. Tonight I made it without the chicken and it was still absolutely delicious. When my husband came home, he said, "Mmmm-M! Something smells GOOD!".
Yep. REAL good.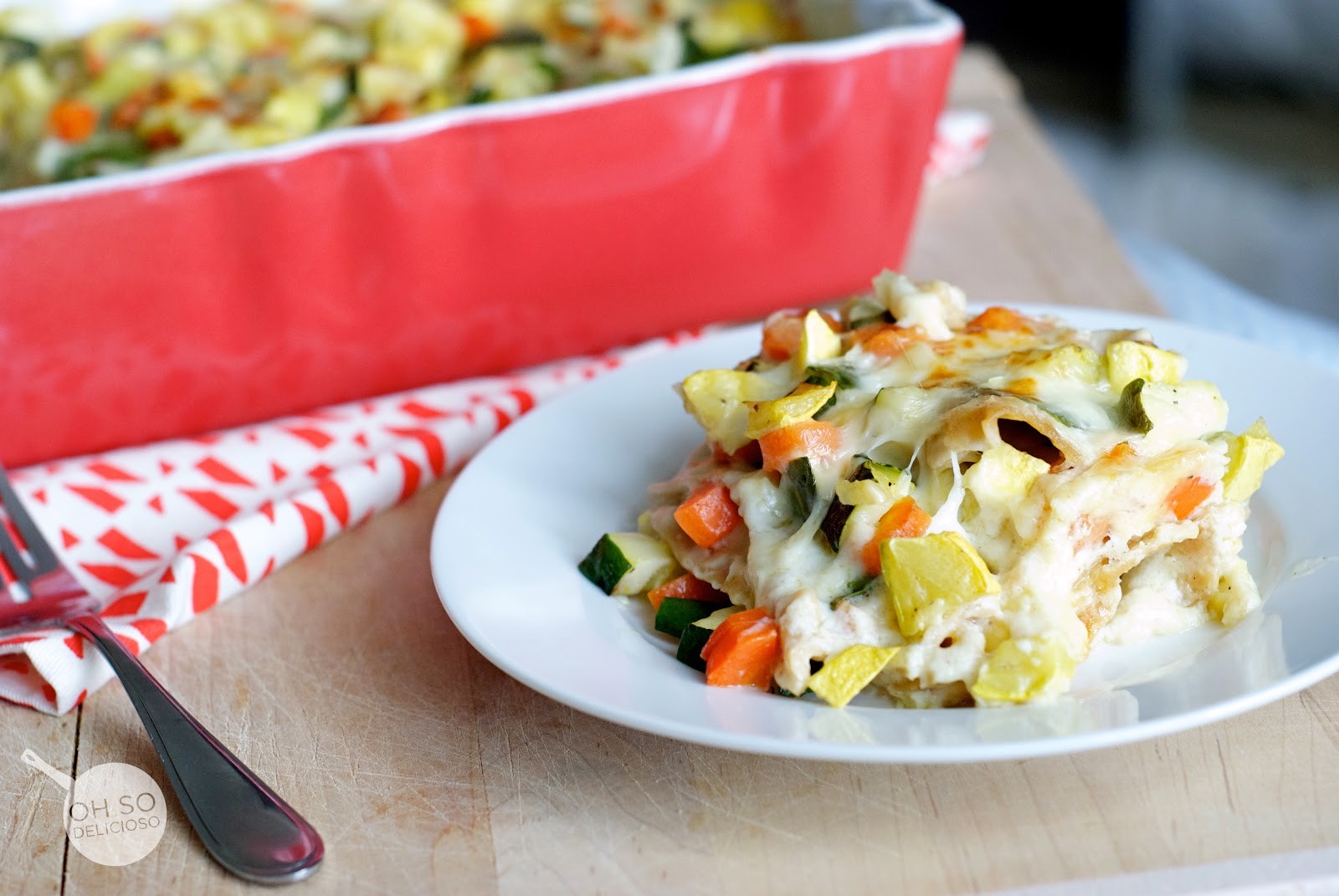 The flavor roasting the veggies gives is amazing, and really gives this dish a unique flavor.
The recipe calls for white pepper, and I had never used white pepper before.
It's now a new favorite spice.
That and the nutmeg. Must. Not. Skip.
Adapted from original recipe found here.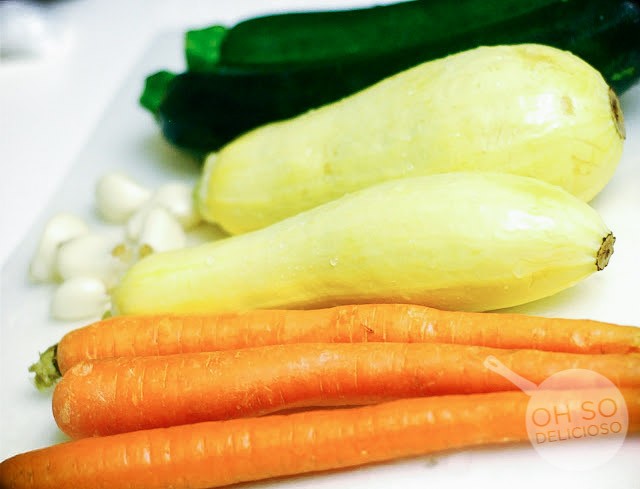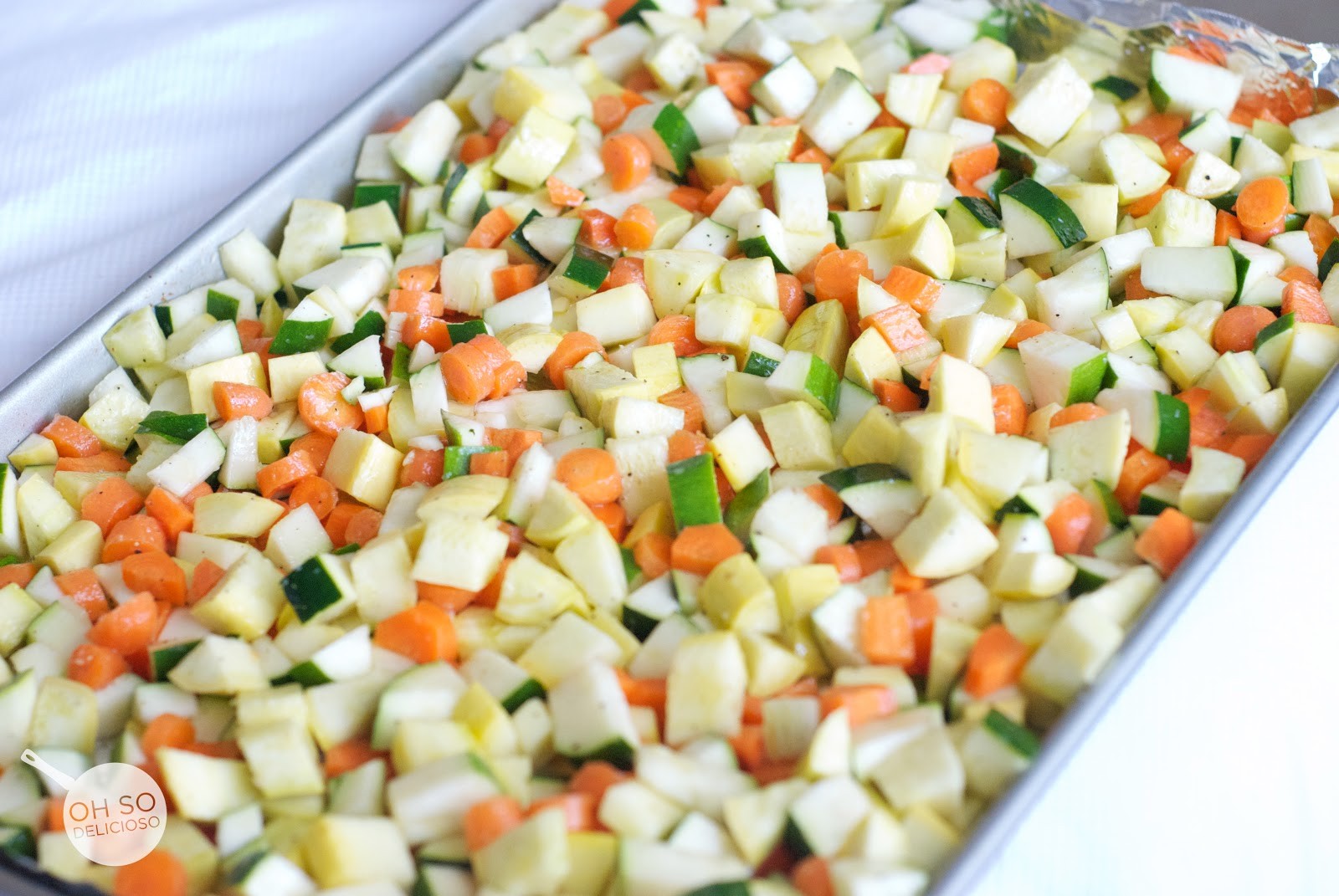 While your veggies are roasting, lay down on the couch and inhale that roasting veggies smell.
Mmmmmm….
Just kidding, you gotta make your bechamel sauce.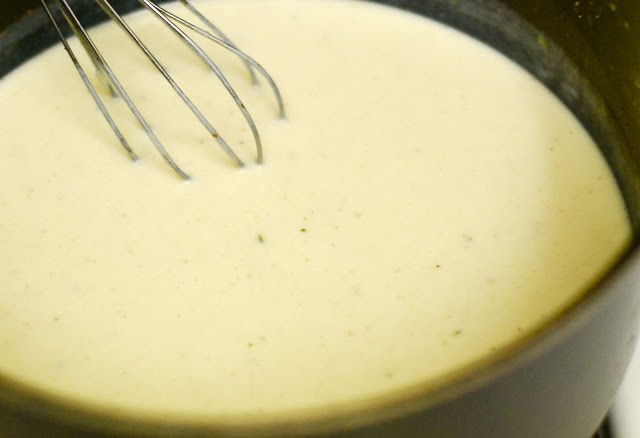 At this point, you'll want to cook your regular lasagna noodles to al dente (noodles will still have a bit of a bite) or barely cook your no-boil noodles. Regular lasagna has the tomato sauce that is quite liquidy, so the no-boil noodles are able to soften sufficiently. With this lasagna and it's thicker bechamel sauce, you run the risk of your noodles being pretty firm if the lasagna's not cooked enough. I was in a time crunch so I decided to just cook the noodles and save some baking time.
Decisions, decisions.
Make the lasagna!
Is it weird that I kind-of love layering a good lasagna?
It's my favorite part. It's OK, I'll admit it.
Layer some sauce on the bottom of the pan, then your noodles, more sauce, roasted veggies, spinach, then cheese. Heck, do your spinach, then veggies, then cheese. Get crazy all up in your lasagna, whatever you'd like. Your lasagna is your domain.
Just make sure the sauce goes directly on the noodles to soften them.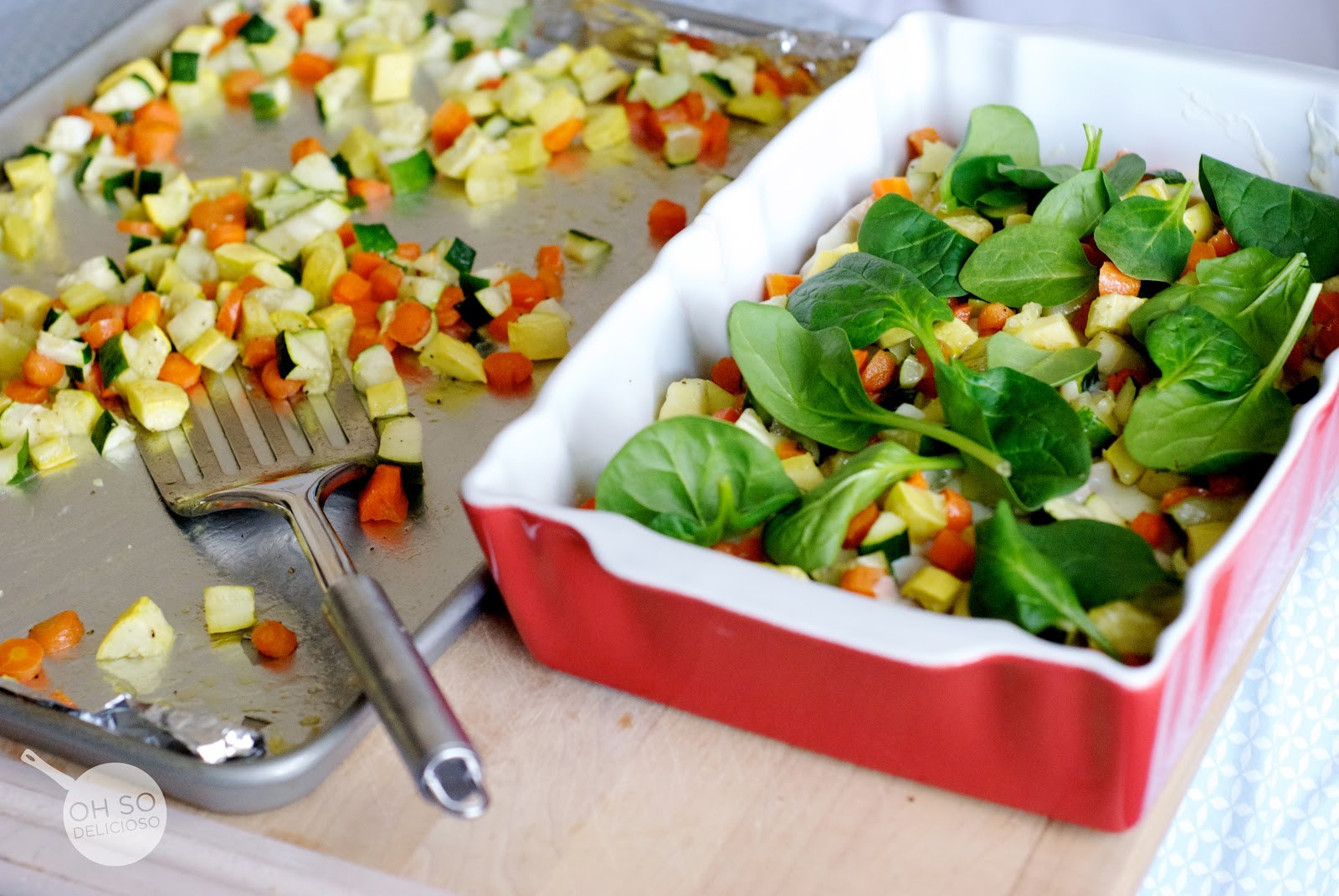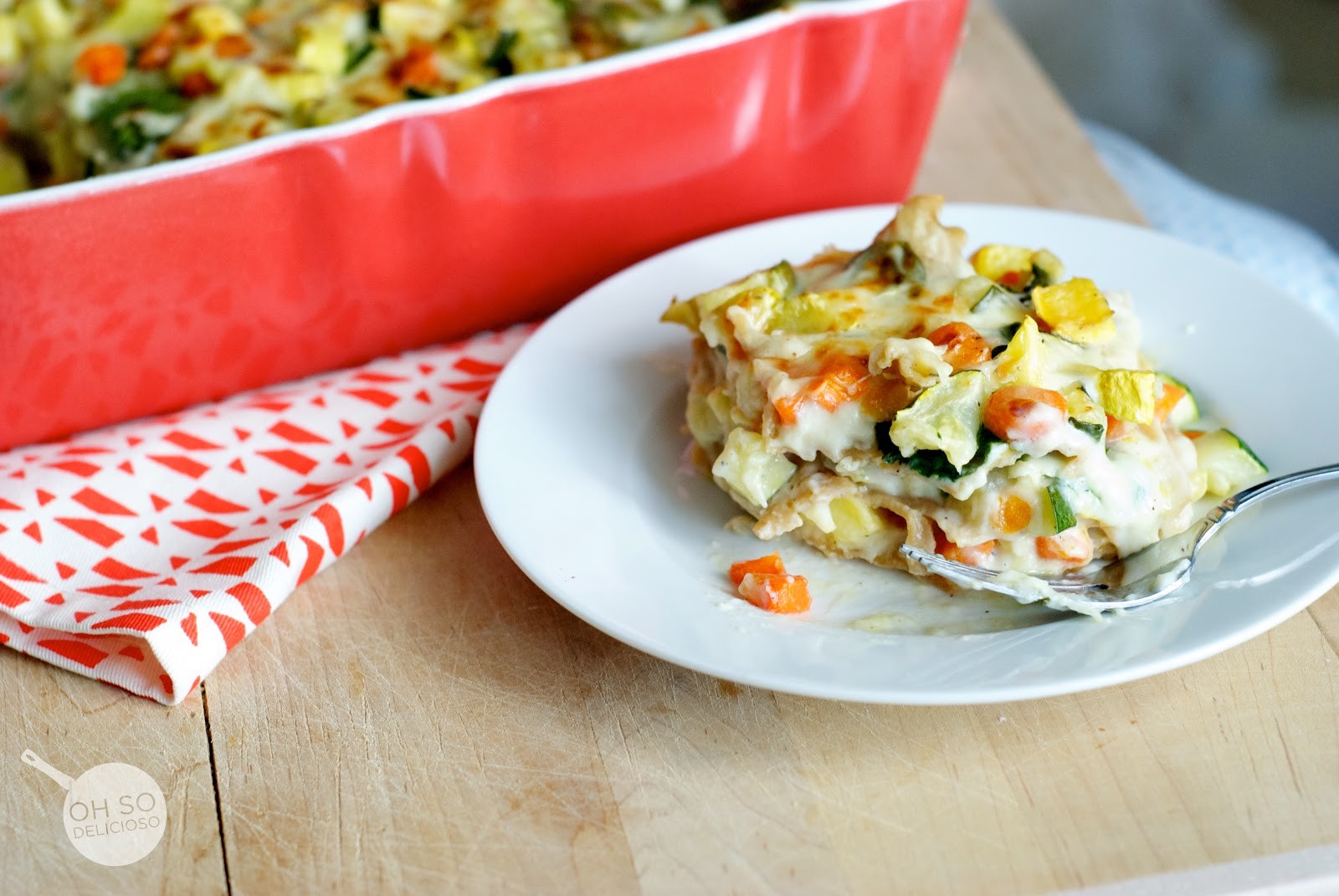 White Roasted Vegetable Lasagna
Ingredients
3 zucchini

3 yellow squash

4 carrots

6 cloves garlic

bag spinach

EVOO

coarse salt

black pepper



1/2 c salted butter

1/2 c flour

4 c milk (I've used whole as well as skim, either works)

1/2 t nutmeg

1/2 t white pepper

3 t chicken bouillon

1 t salt



lasagna noodles (no-boil is OK, but I still cook them for a couple minutes)

1 c parmesan

1 c mozzarella

shredded chicken optional
Instructions
Preheat oven to 450 degrees. Line jelly roll pan with foil. Dice veggies, toss in pan with EVOO, salt, and pepper. Roast 15 minutes.

Make bechamel sauce: Melt butter in large pot on low until melted. Whisk in flour until paste is created. Slowly add milk 1/2 c at a time until it is all absorbed, whisking as you go. Add seasonings. Continue to cook until thickened.

Prepare noodles if boiling.

Spread some sauce on bottom of 9X13 pan. Layer noodles, sauce, veggies, and cheese. Continue to layer in this order times 3-4 layers.

Cover with foil, turn oven down to 375, bake 30 minutes. Remove foil and broil about 5 minutes. Let rest 20 minutes, serve.
http://ohsodelicioso.com/white-roasted-vegetable-lasagna/