When you think of mint brownies do you think of the store bought kind?  With a rich fudgey brownie, thin tiny frosting, then slathered in more chocolate? blah. no bueno. at least for me. I don't like those mint brownies- but these! THESE are mint brownies. They have the gooey goodness of a brownie, then a thick fluffy creamy buttery, slightly minty layer of frosting…drizzled with a little bit more chocolate.
They aren't overly rich, or too sweet. The creamy frosting pairs perfectly with chocolate brownies. A perfect decadence.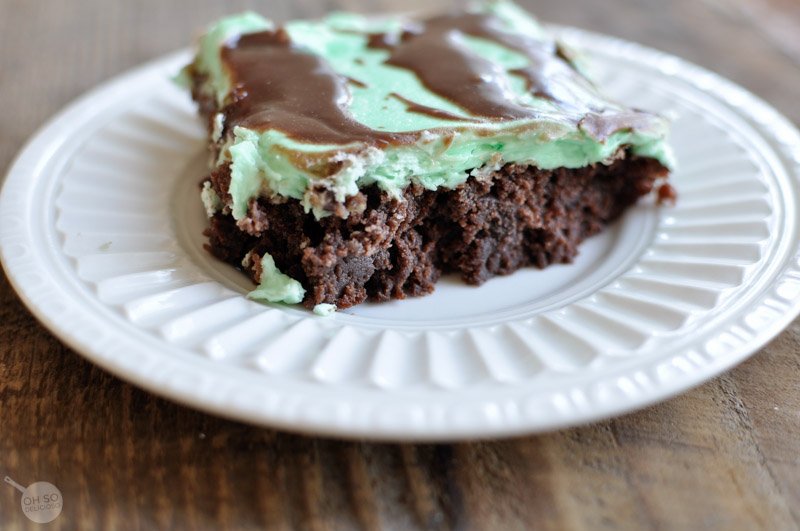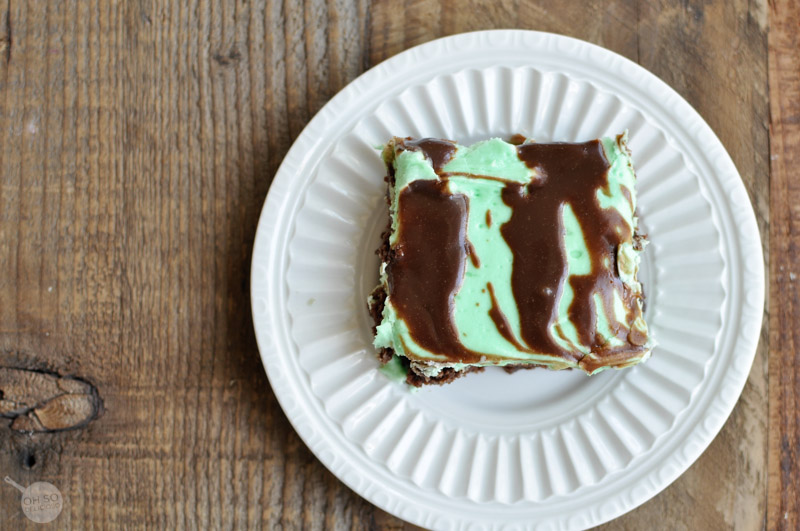 *I'll be honest…. sometimes I skip the homemade brownie step and just use box brownie. a family size (9×13) of your favorite brand will do perfectly.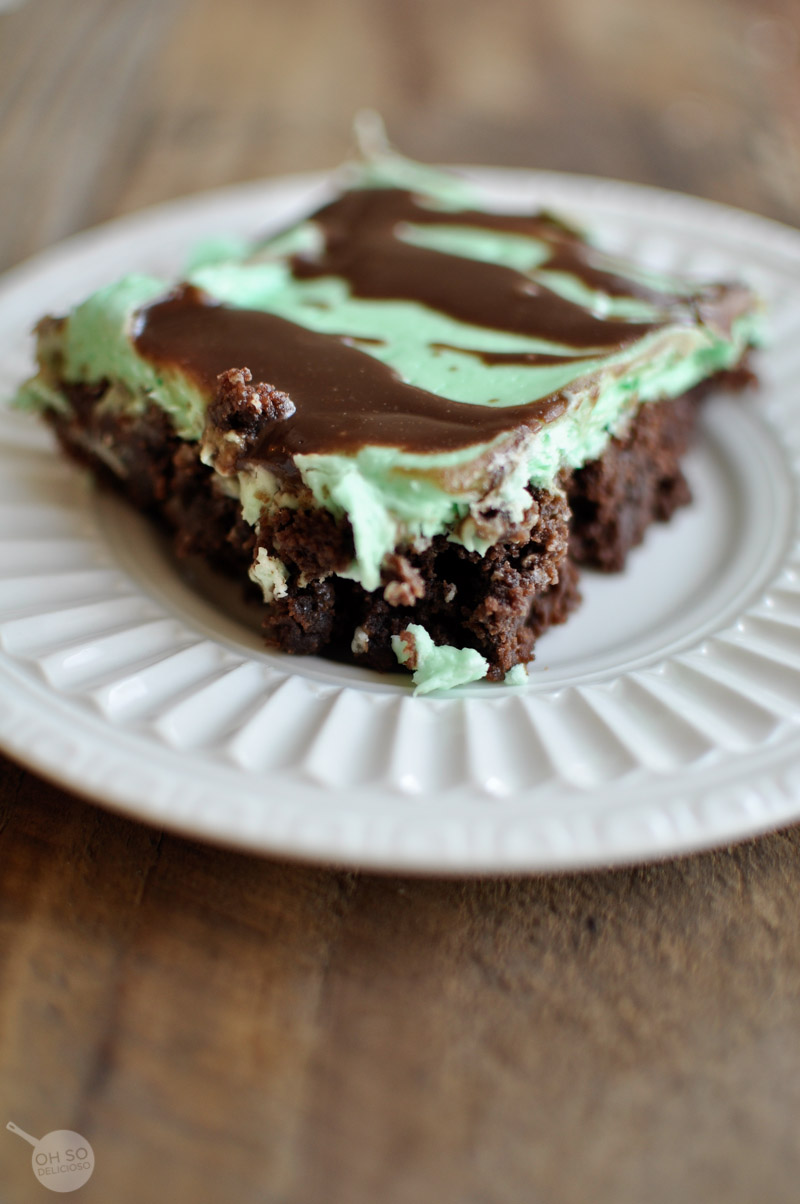 Triple Layer Mint Brownies
Ingredients
Brownie layer:


*for a shortcut, you can use a family sized 9x13 brownie mix and bake like normal, top with frosting

1 cup sugar

½ cup softened butter

½ tsp. salt

1 teaspoon vanilla

4 eggs

1 cup flour

1 16 ounce can Hershey's chocolate syrup


Mint (middle) layer:


3-4 cups powdered sugar

3 TBS. milk

5 drops green food coloring

¾ cup softened butter

1 tsp. peppermint extract


Topping layer:


2 ½ cups semi-sweet chocolate chips

¾ cup butter

3 TBS. milk

Instructions
Brownie layer:

Mix first four ingredients.
Mix in eggs, then flour and chocolate syrup.
Pour into a greased 11" X 17" pan.
Bake 20-25 minutes at 350 degrees F and let cool completely. (brownies will look wet on top).

Mint layer:

Mix all ingredients and spread on cooled brownie.
Refrigerate 20 minutes or until mint layer is no longer wet on top.


Topping layer:

Melt chocolate chips and butter over low heat in small sauce pan.
Stir, then add milk and stir until smooth.
Pour over mint layer.
Refrigerate until set – at least ½ hour.
Cut into bars.
Store in refrigerator. (Also freezes well.)
http://ohsodelicioso.com/triple-layer-mint-brownies/