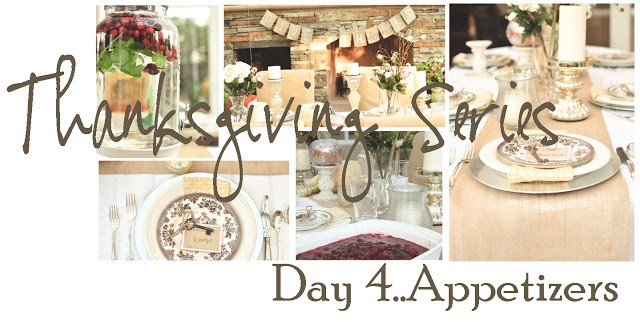 My Husband's brother makes these as a tradition every holiday season.  I'll admit – at first I was really skeptical…especially of the name.  "Spinach balls?  Sounds Terrible!"  Then I ate one as a courtesy.
To my surprise they were delicious!  I ate probably a half dozen and still wanted more!  These have become one of my favorite appetizers to make…not only because they are tasty, but because they are EASY!
To achieve this clean fresh look, choose white dishes and serving platters. There is just something so classy and timeless about white dishes, they can dress up or down any occasion and can go with any decor. So many flashy colored dishes seem out dated when you compare with the clean and classic look of white and silver. If in doubt, go white :)
Spinach Balls Appetizer with Mustard Dipping Sauce
Ingredients
Spinach Balls

2 10oz packages of frozen chopped spinach, thawed and drained

2 cups italian bread crumbs

1 cup grated parmesan cheese

1/2 cup butter, melted

4 eggs, lightly beaten

salt and pepper to taste


Mustard Sauce

1/2 cup ground mustard (this is about the entire large container found in the spice aisle)

1/2 cup white vinegar

1/3 cup sugar

1 beaten egg
Instructions
Spinach Balls

Start by heating your oven to 350 degrees. Next wash your hands, cause you're gonna use them as mixing tools.
In a medium bowl combine all ingredients and mix together using your hands. I once heard that touching your food makes it taste better...so dig in (clean hands of course!) Once all ingredients are well combined form 1 inch balls. Please them on a baking sheet that has been sprayed with non-stick spray.
Bake for 15-20 minutes until golden.

Mustard Sauce

Whisk all ingredients together and transfer to a small saucepan. Bring just to a boil whisking the entire time. Can be served warm or at room temp.
http://ohsodelicioso.com/spinach-balls-appetizer-with-mustard-dipping-sauce/