Today we are going au naturale with our kitchen love. Wood products are trend setting in modern kitchens. Here are a few ways we would love to integrate them in our kitchen spaces.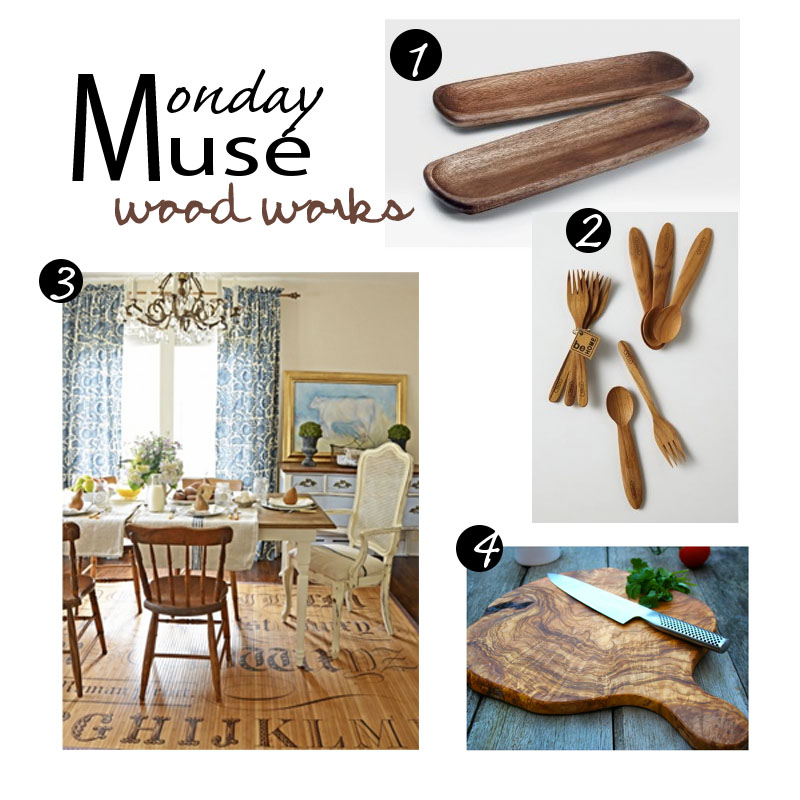 1. Check out these wood platters from one of our favorite online stores… Amazon. (we heart amazon prime!).
2. Seriously in love with these wood utensils  from Anthropologie, right next to a colorful bowl of fruit. Perfect.
3. How amazing is this dining area?!  And check out that DIY table (yes, build it yourself table) Miss Mustard Seed nailed it on this project. No pun intended.
4. We might be crazy, but rustic wood cutting boards are sexy. Something about the strong, natural curves has romance written all over it. Find this one and many more on Etsy.