I don't drink, but I always want something special to ring in the new year.  Something bubbly and different.  Something in a fancy glass.  So – I came up with this idea.  Not only is this kid (an adult) friendly, but it is delicious and perfect for that special occasion.
I love those bubbles!  Soooo authentic!  Here is what you're going to need for this super simple mock-tail: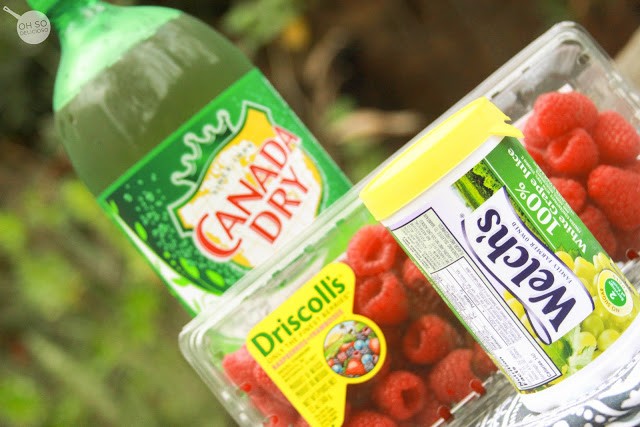 Yep – that's it!  3 ingredients!  It doesn't get any easier than this!