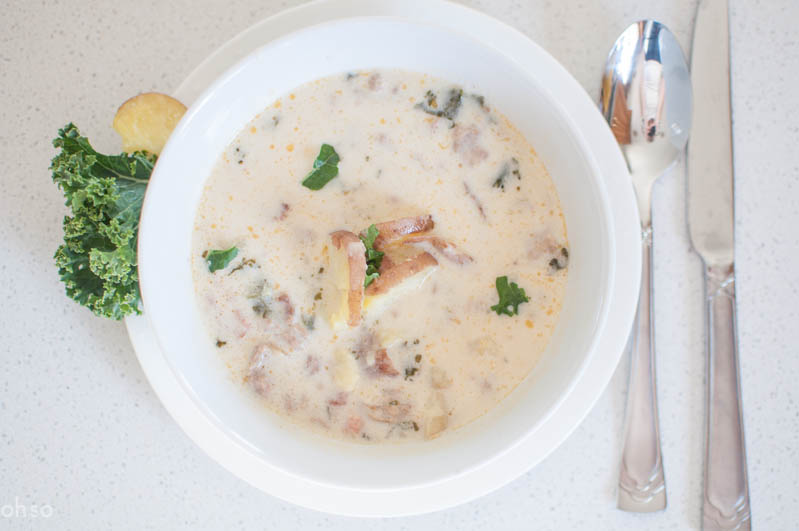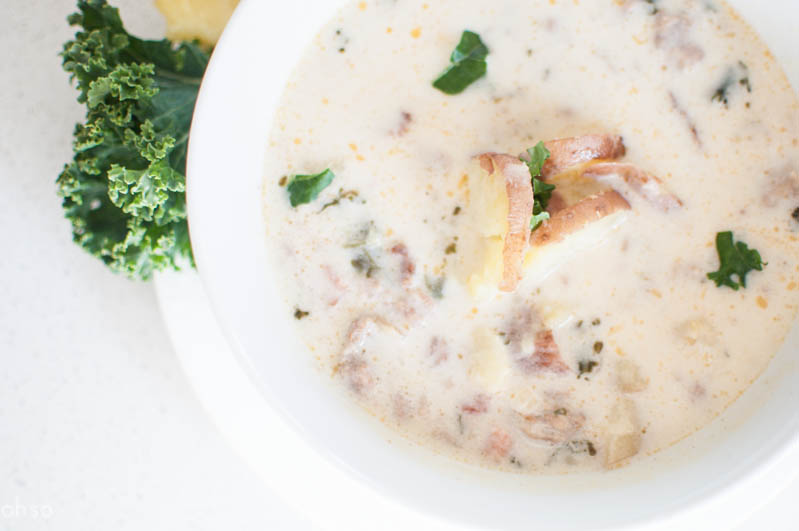 I am currently at home, my childhood home, in Idaho, with no kids (or makeup and in my stretchy pant) basking on the couch. Isn't vacation the BEST!?!?!  I mean seriously. This never happens in real life, in my other home.So I'm soaking it in while I can. I mean, I'm not a total slacker…common, I still clean and cook. I LOVE cooking for family. My brothers are the best complimenters you ever did meet. I get really excited every time I come home to make my latest favorite meal for them (yes those lasagna roll-ups were a hit!). It's kind of ridiculous. But this time, my mom has been really excited to make this soup for us. This is her favorite of late.
I'm sure most of you have heard of this soup and most likely had it from Olive Garden. It's always been my husbands favorite from there. He always shows me up and gets the soup and salad while I get some fatty calorie filled pasta…. I love my mom's rendition of it, and I have to say we all think it is better than Olive Garden. SOO yummy.
The only thing my mom does that is noticeably different than Olive Garden is she doesn't use russet potatoes, she uses red potatoes. Here is why…(ready for an Idaho potato lesson, awww yeah)
There are basically two different types of potatoes.
Baking potatoes
Baking potatoes are FULL of starch. A starch called
amylose starch
this makes them have a dry texture, but when cooked they are beautiful. They are light and creamy when mashed, fluffy when baked, and probably the only potato (excluding the sweet potato) worth frying.
In the store you will find them as russets, russet burbank, russet arcadia, and Idaho..and many more. They have a brown rough texture on the outside.
Boiling potatoes
Boiling potatoes have starch, but a different kind of starch called
amylopectin
. (the same pectin in jams!) This pectin is what holds the potato together when it is boiled and simmered for hours at a time. They are perfect for soups, casseroles, potato salads, roasting, BBQing, because of this starch. They hold their shape.
If you have ever mashed a red potato you probably notice it tasted fine but kind of had a texture of glue. they are not the best for mashing…
Boiling potatoes have a waxy, thin skin, in the store they are titles as red, yellow, salad, round white, etc potatoes.
With that alll being said. You can make your choice. My mom likes to let this soup simmer for a long time, let those flavors mingle baby, so she uses red potatoes. But I often interchange my potatoes, sometimes it just depends on what I have in my cupboard, sometimes its because I prefer the taste of one in a dish. I feel for this soup either potato will taste just fine, but if you are cooking it for a long period of time maybe go for the red potato.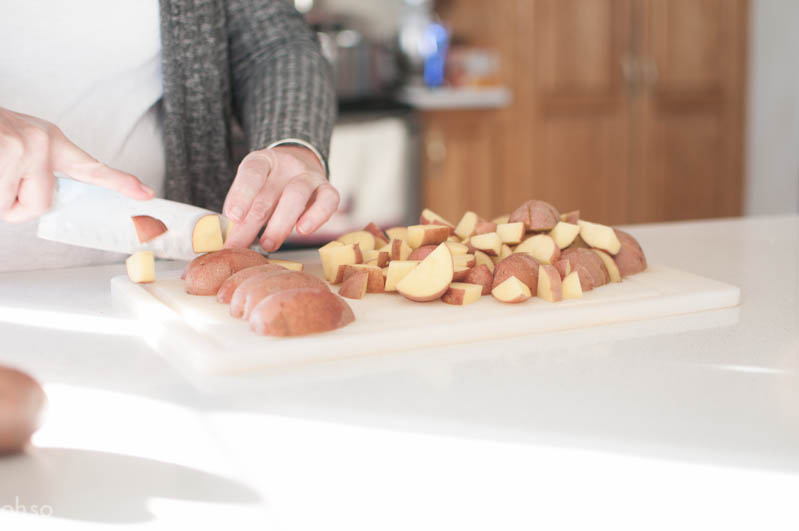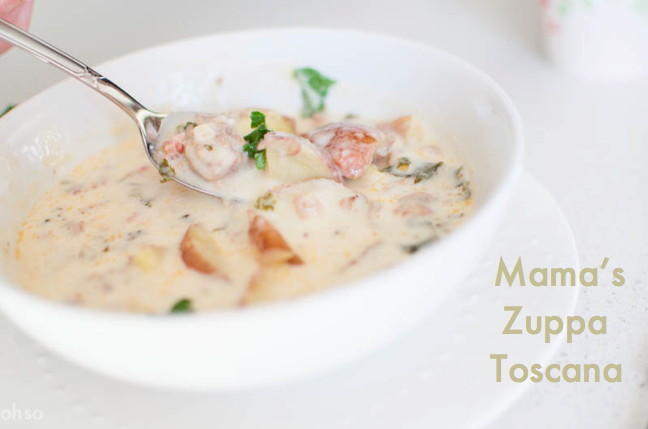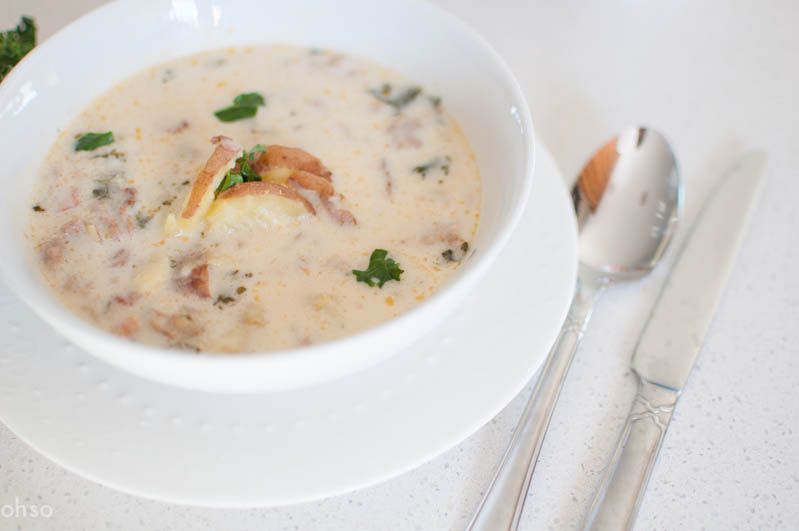 In my mom's sausage experience, she found that the Johnsonville sausage had way less grease…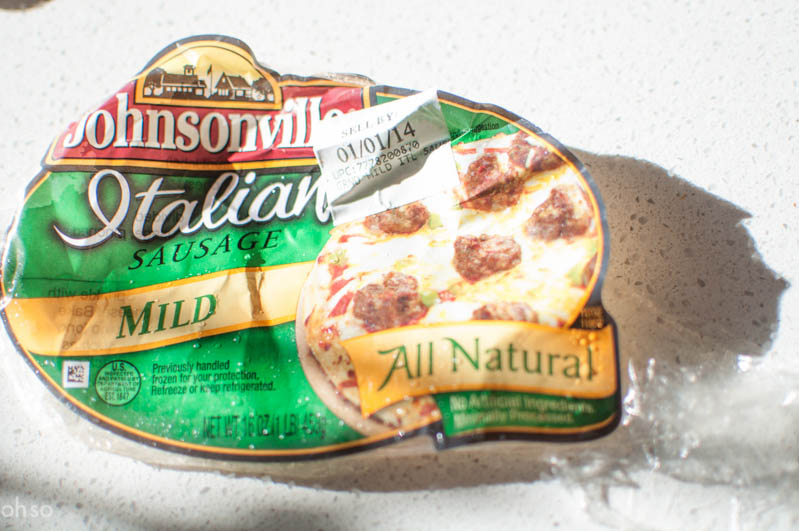 Awe. Our (Aubrey's and mine's Mama. ain't she purdy)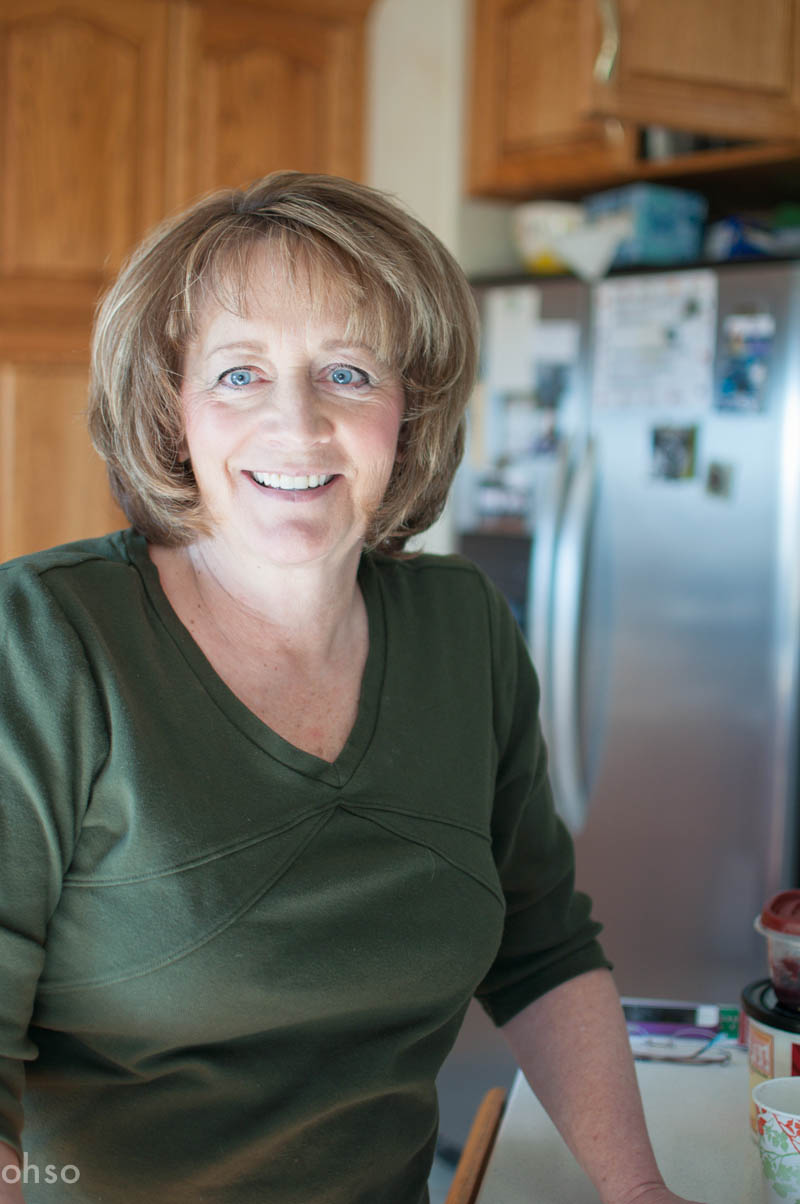 Now go make some soup.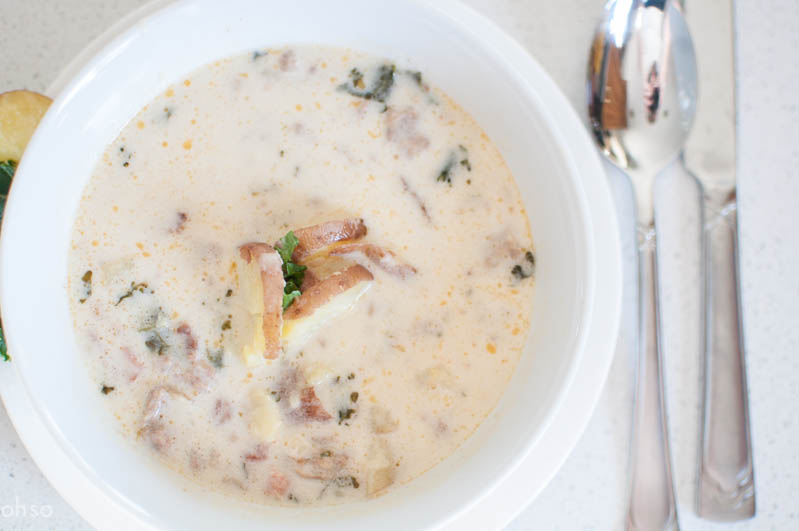 Ingredients
1 lb ground italian sausage
4-6 russet potatoes or 8-12 red potatoes (* read potato tips on blog post)
1 onion chopped
1/4 cup real bacon pieces
2 T minced garlic
32 oz chicken broth
1 cup chopped kale
1 cup heavy whipping cream
2 T flour
Instructions
Brown sausage in pan, if there is a lot of excess grease in the pan, drain.
-for slow-cooker- Place sausage, chicken broth, garlic, potatoes and onion in slow cooker with just enough water to cover the veggies and meat.
cook on high for 3-4 hours until potatoes are soft

-for stove top-Add potatoes, garlic onion and chicken broth in pan bring to a boil and let simmer for 30 min-to 1 hour
30 minutes before serving mix flour into cream in separate bowl.
add cream mixture and kale to crock pot or stovetop.
cook on high until broth thickens slightly.
add salt and pepper to taste.
http://ohsodelicioso.com/mamas-zuppa-toscana/