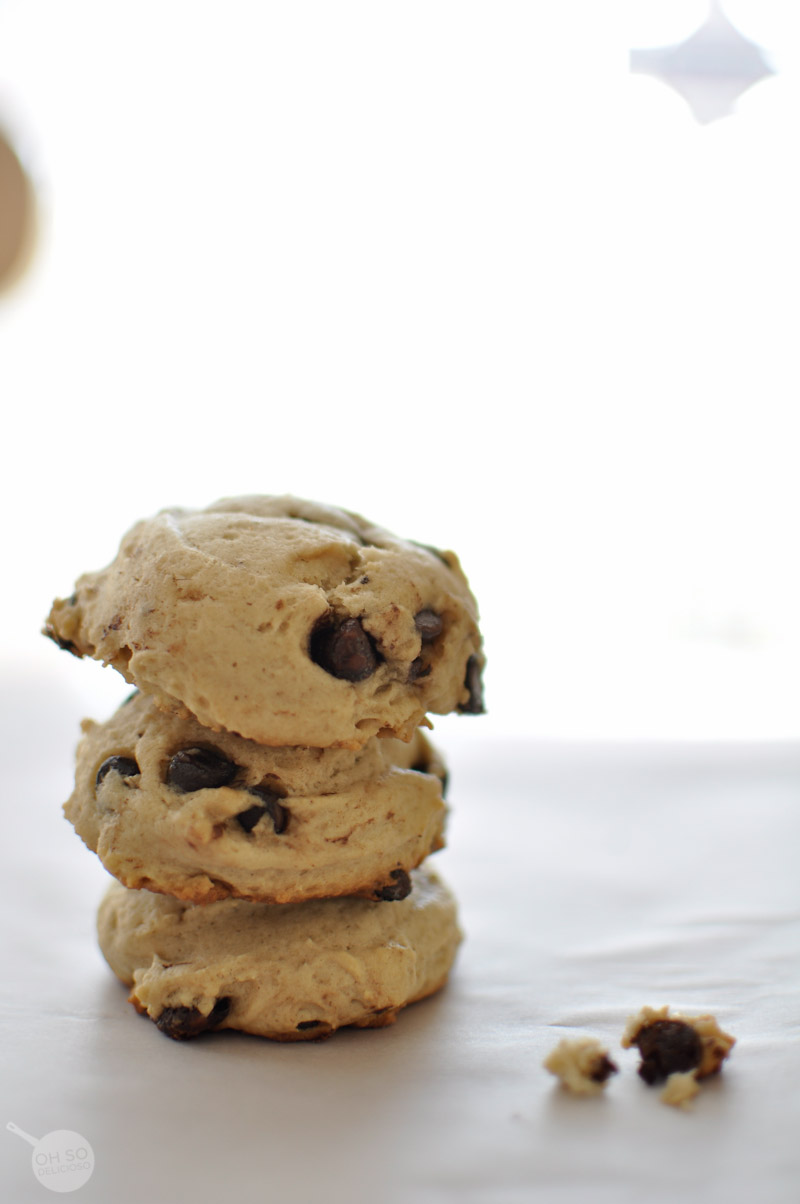 This is my sister-in-law's go to recipe when she has over ripe bananas. Instead of throwing them in the oven in a bread pan…that takes ages to cook…she whips up a batch of these that only cook for 10 minutes. Her banana cookies are pretty famous- especially because it makes a million of them she always shares. Takes them to her neighbor or somone who could use a little lovin. I took them to a swim party with a few friends,a ton of kids and two dozen of these babies were gone so fast. These cookies are not high in your regular granulated sugar- they have the bananas to help with the sweetness so they are healthier than your average cookie. They aren't much like a chocolate chip cookie- they are more like a pumpkin or applesauce cookie. fluffy and soft.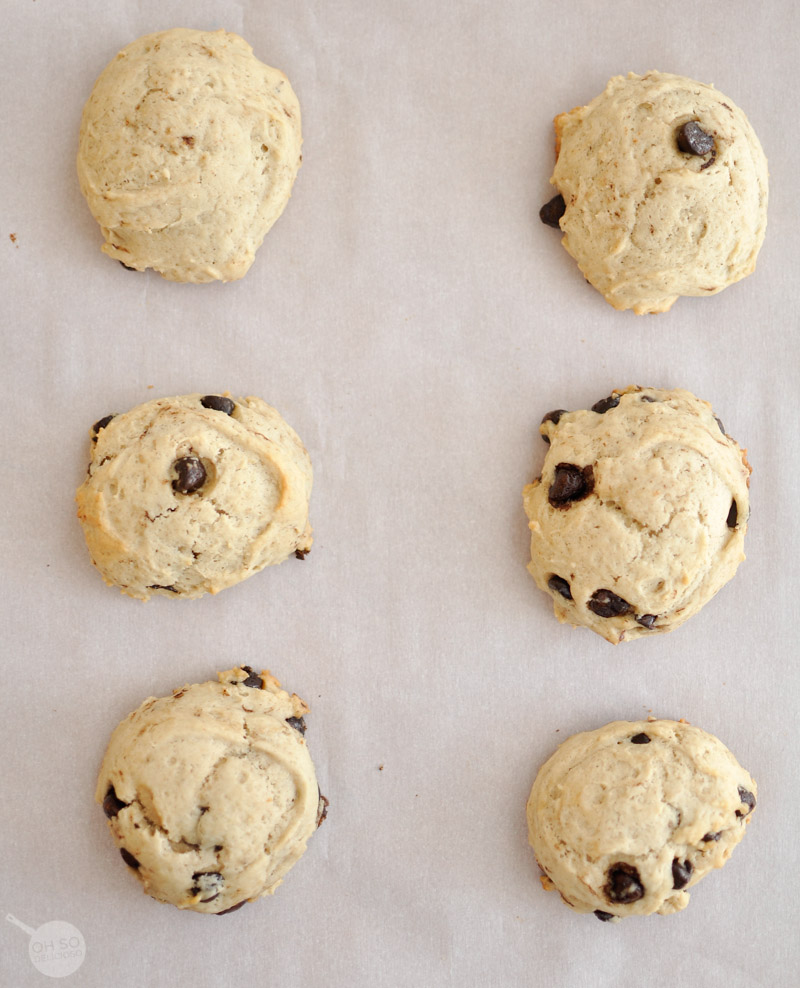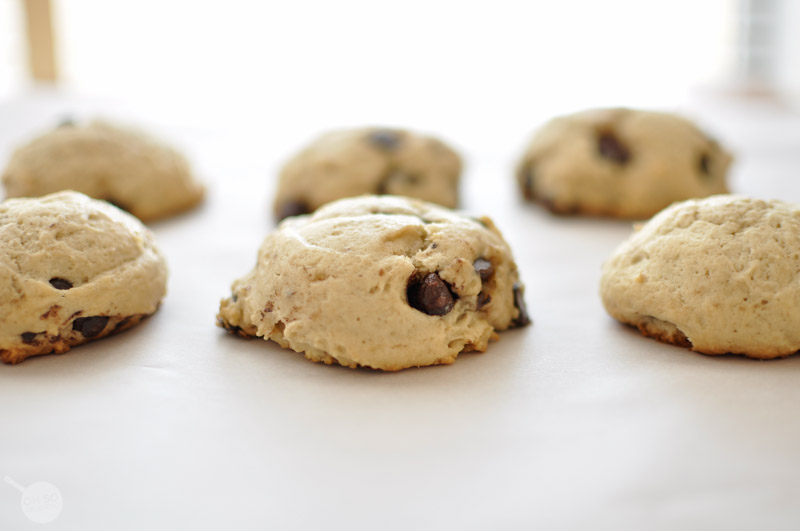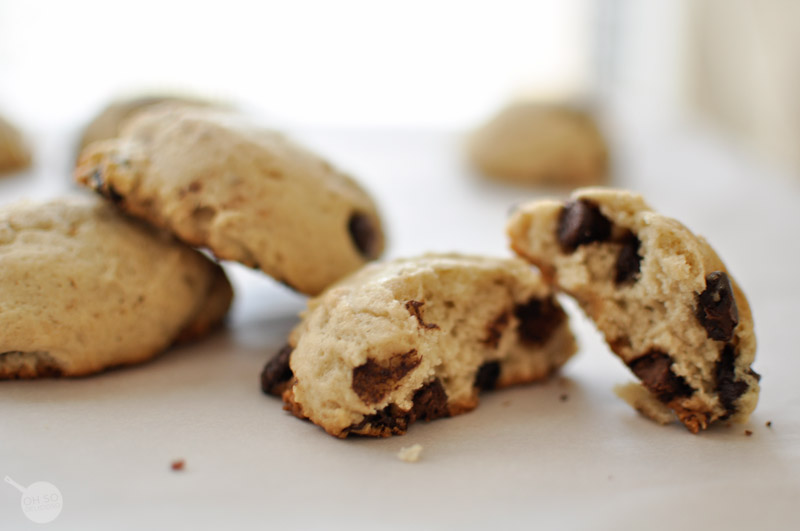 Ingredients
Ingredients

2 cups shortening

2 cups sugar

3 eggs

7 1/2 cups flour

6 teaspoons baking powder

3/4 teaspoon baking soda

3/4 teaspoon salt

2 cups bananas (mashed)

1 cup milk

2 teaspoons vanilla

3 cups Chocolate chips

Instructions
Instructions

1.Cream shortening and sugar together.

2.Beat in eggs.

3.Add 3 1/2 cups of flour, add baking powder, soda, and salt.

4. Mix in milk and bananas and vanilla.

5. Add the rest of the flour. Add 3 cups semi sweet chocolate chips.

6.Cook on greased cookie sheet at 350 for 10 minutes.

http://ohsodelicioso.com/jesses-banana-cookies/