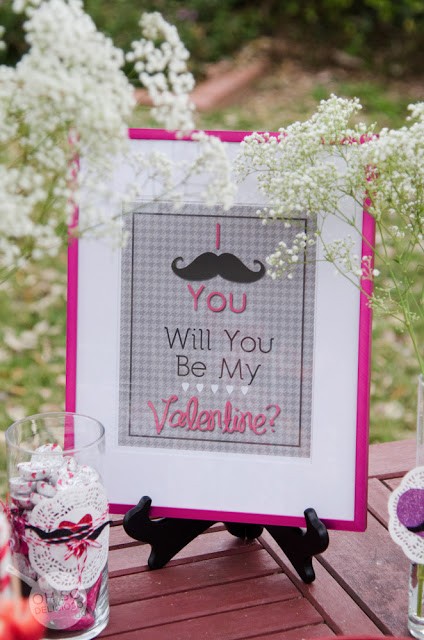 Valentine's Day was always a favorite of mine when I was a kid.  I LOVED decorating a mailbox for school and then addressing the box of Valentine cards my mom would pick up at the store.  I would sort out the conversation hearts to make sure that none of the "kiss me" or "I love you" hearts were delivered to the wrong people.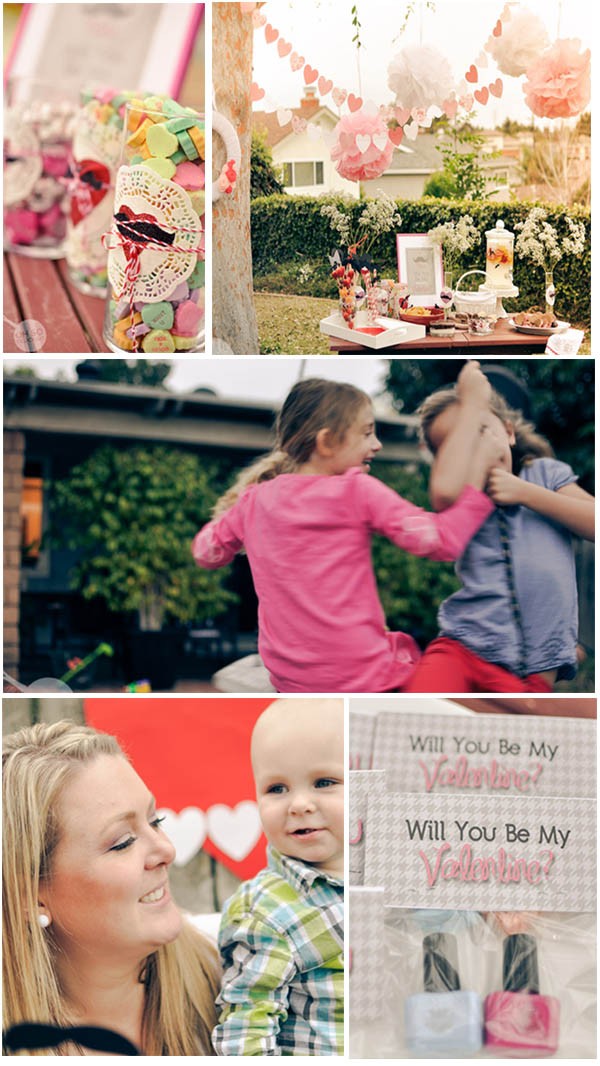 I loved Des's idea for our Kid's Valentines' Day party.  So cute, and so clever.  To add to the ambiance I created a few printables, that I am sharing with you!  For FREE!
First, let's start off with an 8×10.  You can print this off on an 8.5×11 and then place it in an 8×10 frame.  It is a perfect addition to a treat table or as a decoration in your home.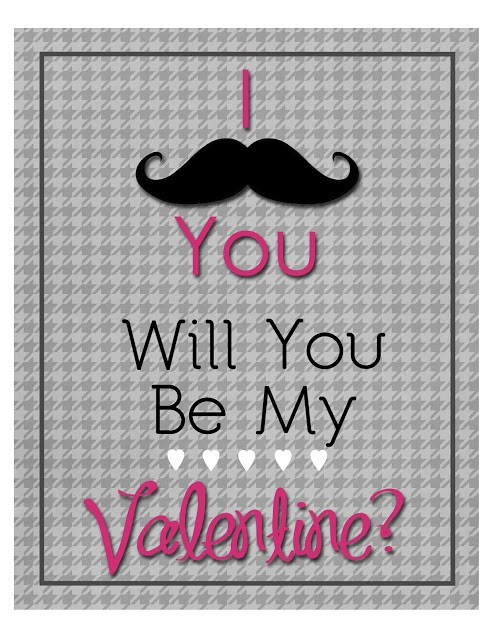 Download your free 8×10
HERE
Next, lets talk about goodie bags.  The possibilities are endless.  Fill cellophane bags with candies, cookies, or a fun non-food item like I did.  I filled mine with Hotwheels cars for the boys and Barbie nail polish for the girls.  Crayons, bouncy balls, lip balm, and Lego's would be fun too!   
These toppers are so so easy and turn out so so cute.  Just print them out, cut them out, fold them in half, and staple them on top of your cellophane treat bag.  Perfect for your kids friends, or their teacher!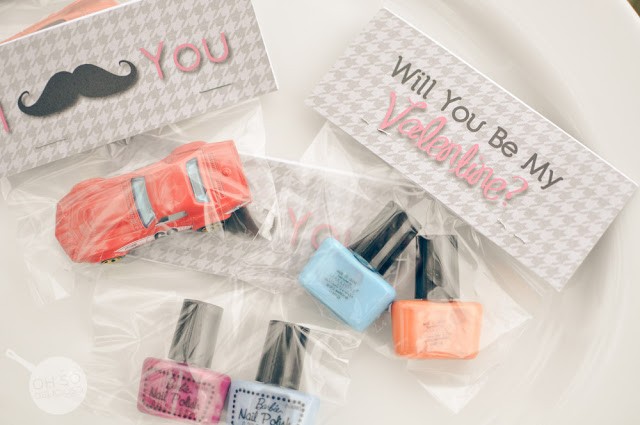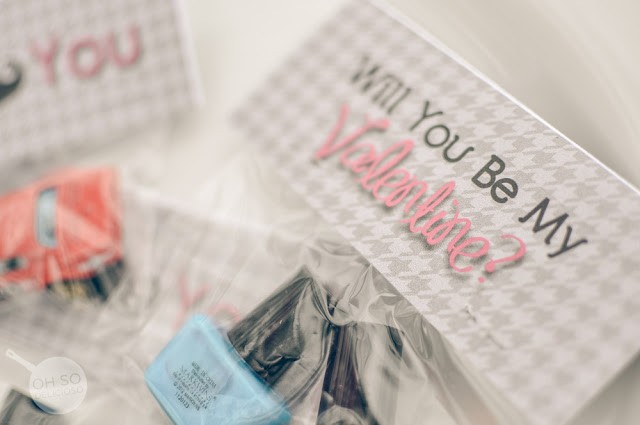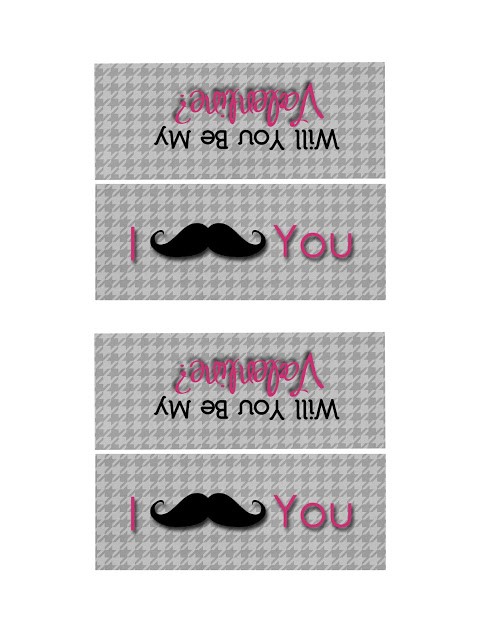 Download your Treat bag Toppers 
HERE
Lastly – a simple printable valentine for the good old fashioned flat card in an envelope with a few conversation hearts.  So nostalgic and classic!  Print them out, trim them, address, and put them in your own envelopes.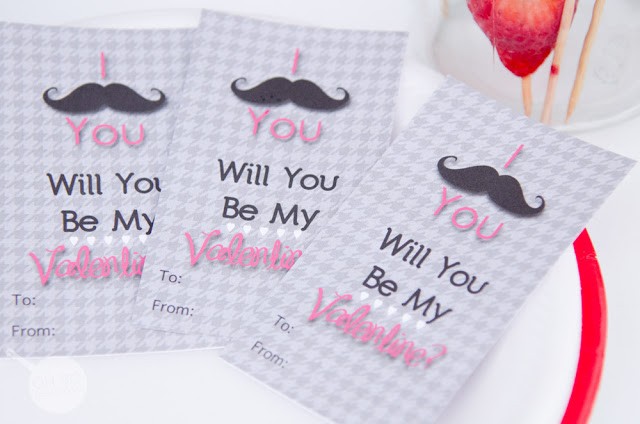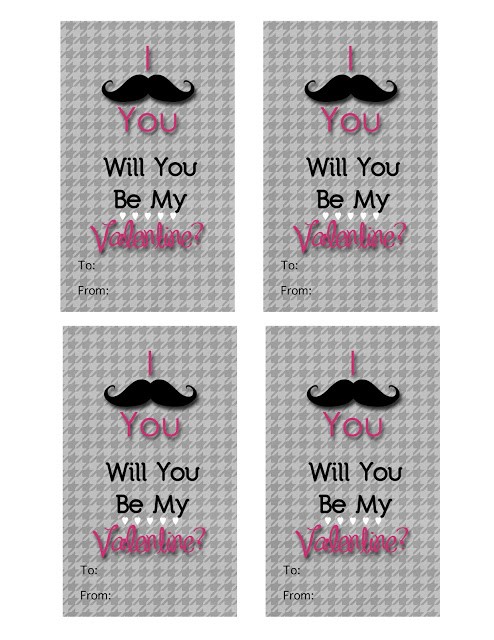 Download your printable valentines
HERE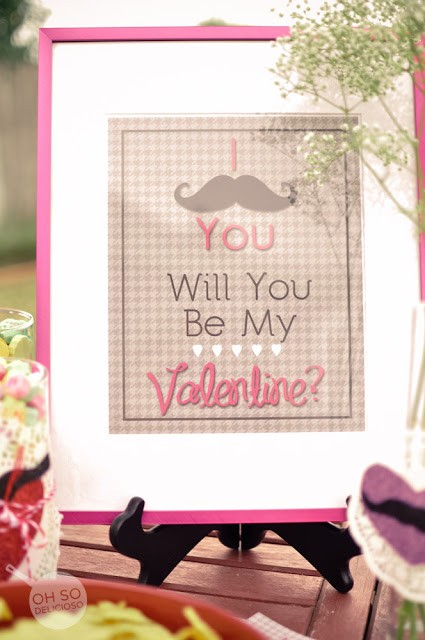 Now that you have all your printables, get ready for a the rest of our kid-friendly cute-as-can-be valentine ideas.  Here is a little sneak-peak with my favorite little guy: