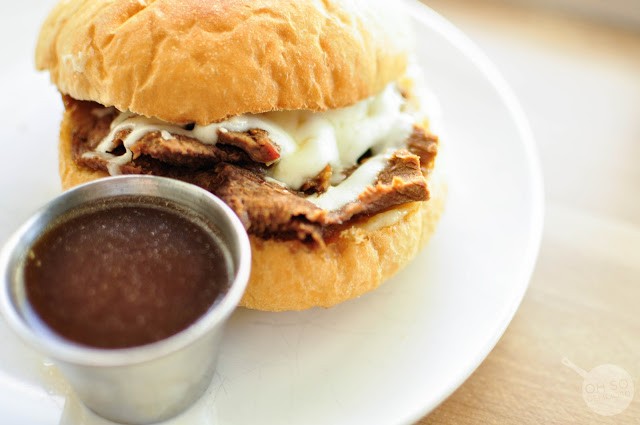 I LOVE salty savory beef. A salty steak. a tender, seasoned salty piece of beef. Ok that kind of sounds meat-eater overhaul and a little too full of sodium. I'll take beef in most forms…especially on a bun. Who doesn't? Not too long ago we went to a famous beef and bun place called Phlippes, in LA. (click to read more about it and see pictures… HERE) It's supposedly the first place a french dip was born! I mean it had the whole old school thing going on. Atmosphere was great. the place was packed (mostly with suits and ties on their lunch bread) and there I was eating my french dip, and I was NOT in love. For an overpriced priced sandwich I got piece of dried bread and dried out meat. I didn't even get any Au Ju with the dang thing. Probably had to pay extra for it. no cheese. probably had to pay extra for that too. (my husband ordered…it was packed. I was holding down the fort at the table) I don't know. Maybe I went on a bad day, or maybe I just got a bad sandwich. but I was seriously disappointed in that sandwich. I was SOOO looking forward to a tender roast beef dipped into a salty au jus.
Months later, I went to Patti's. (a person…not restaurant like Phillipes) Halloween night to be exactly. She had cooked up a perfect french dip for her family, and we trick or treated the leftovers. Now that was a French Dip. Best part is its easy. It doesn't break your bank or your back. The key to this recipe is the baking…..cook long and slow= a tender piece of meat.
Here is how you assemble this beauty of a French Dip Sandwich. Once you get the meat cooked right.. you have to finish the sandwich just right.
Bun.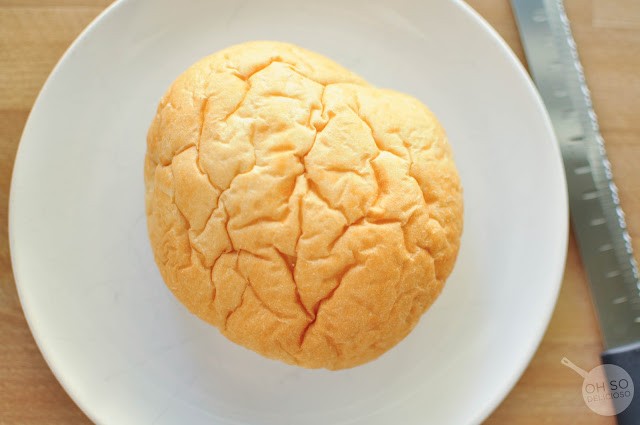 Cut.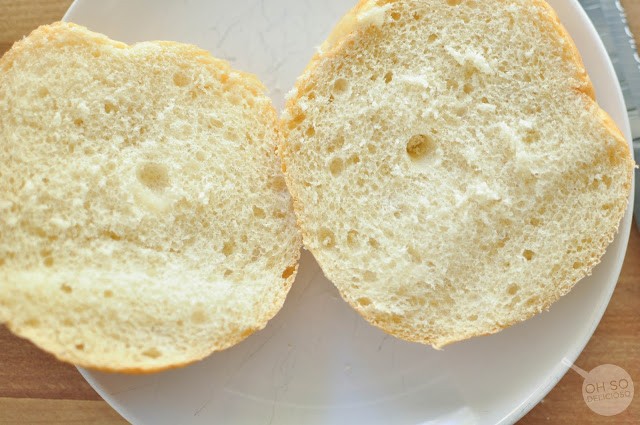 Toast.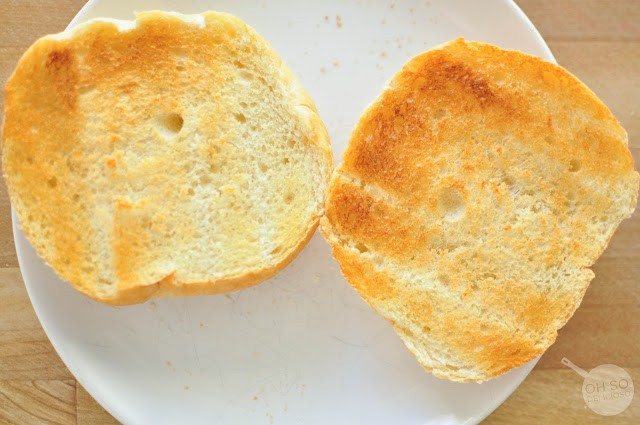 Mayo.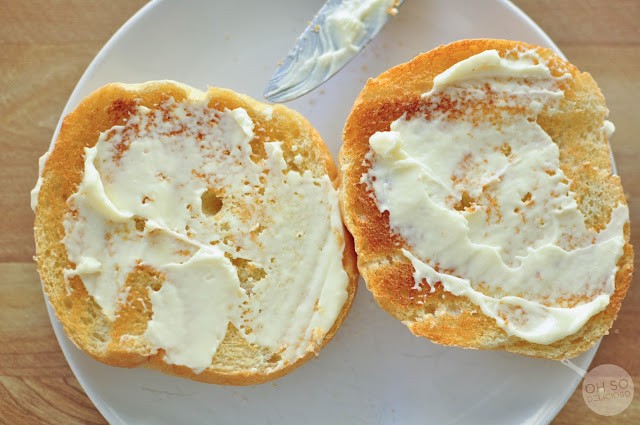 Beef.
Top with Salt.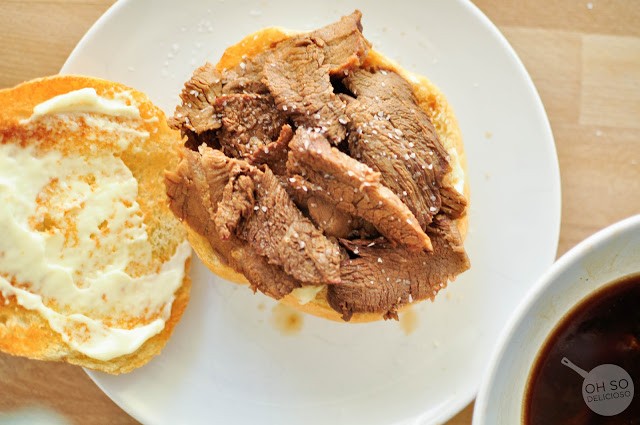 (if you are me you top with Cheese)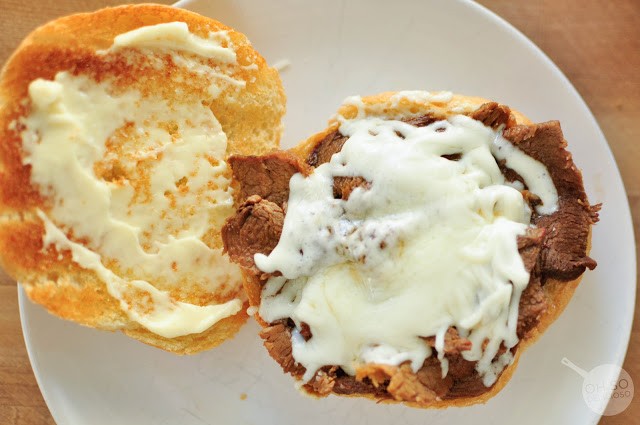 Dip.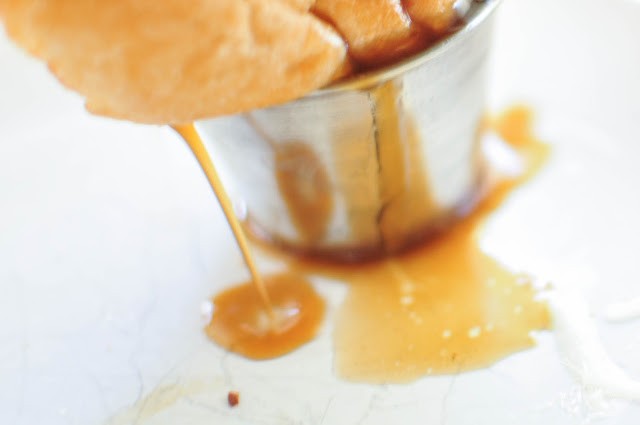 Divine.
It really is a simple dinner that is savory and filling. I promise that you're going to enjoy!
Ingredients
1 Beef Roast (can be any cut)
2-3 cans Beef consume
1/2-3/4 can water
1 package of buns (I prefer Telera)
optional: Mayonaise
Cheese
Instructions
Place your roast in a roasting pan. (do not cover)
Cook in a preheated oven @425 for 1 hour.
After one hour turn oven off (or down to 200) pour in 2-3 cans of beef consume and water.
Let cook in oven for 1.5-2 hours more.
Take out and let rest for 15 minutes.
Slice thin!
On toasted buns, spread mayo and layer Roast beef.
Add cheese if desired and place under broiler till melted.
**Use Drippings in pan for Au Ju dipping sauce.
http://ohsodelicioso.com/french-dip/