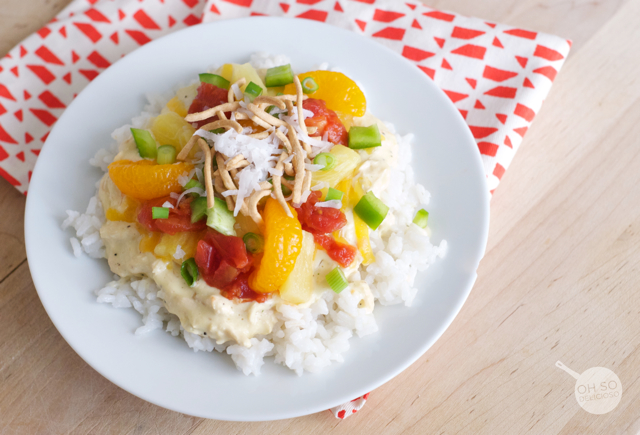 It's all in the sauce with Hawaiian Haystacks! This creamy, flavorful sauce gets a zesty tang with the mixture of toppings. It's a fun dinner, and kids love creating their own! You can make this either in your crock pot or last minute- either way it is a hit.
Serve over rice (Coconut Rice is soo yummy).
Then add the following to the top: trust me…as weird as it sounds its delicious!
* denotes it's a MUST, the rest are just options
crunchy chow mein noodles*
pineapple*
Cheese*
mandarin oranges
shredded coconut
diced green bell peppers
shredded carrots
diced tomatoes
cilantro
olives
chopped celery
chopped green onions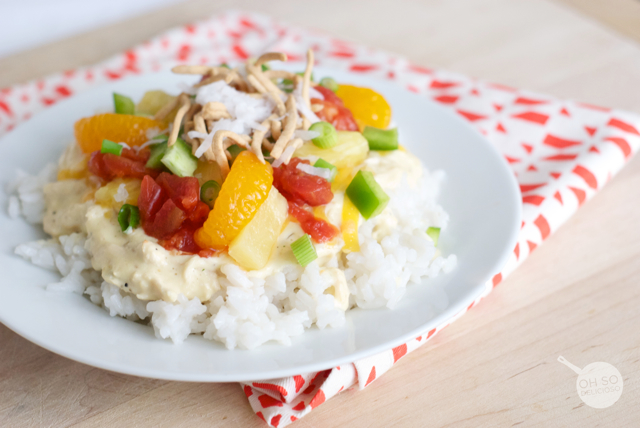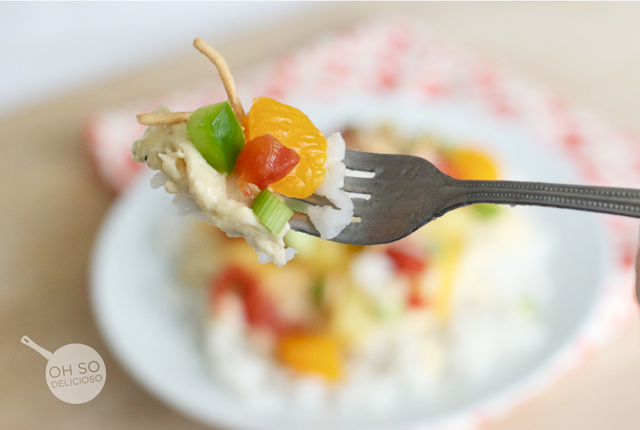 *photos by Stephanie
Decadent Hawaiian Haystacks
Ingredients
rice



(Sauce)

1 can cream of chicken soup

1 can milk

1/2 package room temp cream cheese

1/2 packet dry Zesty Italian dressing mix

4 cooked shredded chicken breasts

black pepper



(Toppings)

cheddar cheese

pineapple

mandarin oranges

tomatoes

green bell peppers

green onions

celery

olives

cilantro

carrots

coconut

chow mein noodles

Instructions
1. Prepare rice (coconut rice is delicious).

2. Heat sauce ingredients in crock pot all day, or heat soup, milk, cream cheese, and dressing mix on stove, then add shredded chicken breasts and pepper.

3. Prepare toppings.

4. Serve sauce over rice, then top with toppings.
http://ohsodelicioso.com/decadent-hawaiian-haystacks/