One of my besets friends from high school made this for me when we went to her house for a delicious dinner.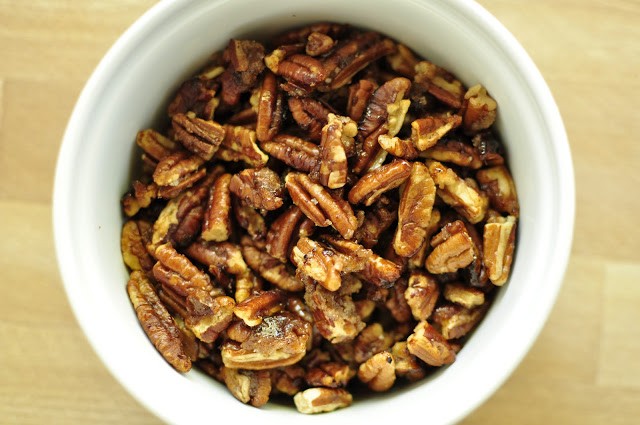 She served these cinnamon pecans over baby spinach, and pears and Creamy poppy Seed dressing. YUM! Its so sweet the kids ate it right up too. Yummy and healthy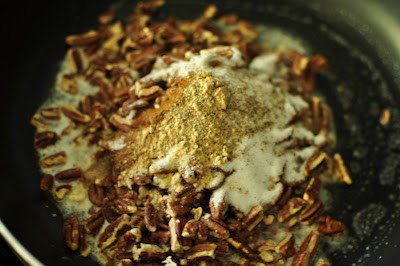 but they are also killer over salad…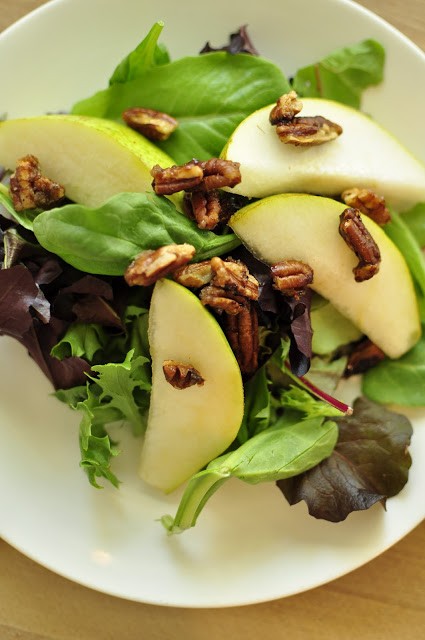 Caramelized Cinnamon Pecans
Ingredients
1/4 c. sugar
1/2 t. salt
1/4 t. cinnamon
1/4 t. ginger
1/4 t. pepper
pinch of cayenne
2 T. butter
1 1/2 c. chopped pecans
Instructions
Mix sugar, salt, ginger, pepper and cayenne
In skillet, combine butter, sugar mix and pecans.
Heat on medium stirring constantly until sugar is melted and nuts are coated. cool on lightly greased aluminum foil.
http://ohsodelicioso.com/caramelized-cinnamon-pecans/