In college, my best friend and I had a little obsession. I would save the money I got on my meal card each week and instead of vegetables, I used it on creamy chicken ramen and a little special treat. Like every day. We'd bake them late at night, sneak them to our room, talk about the weirdos we were dating and the ones we wished we were dating, and devour them.
Poppers.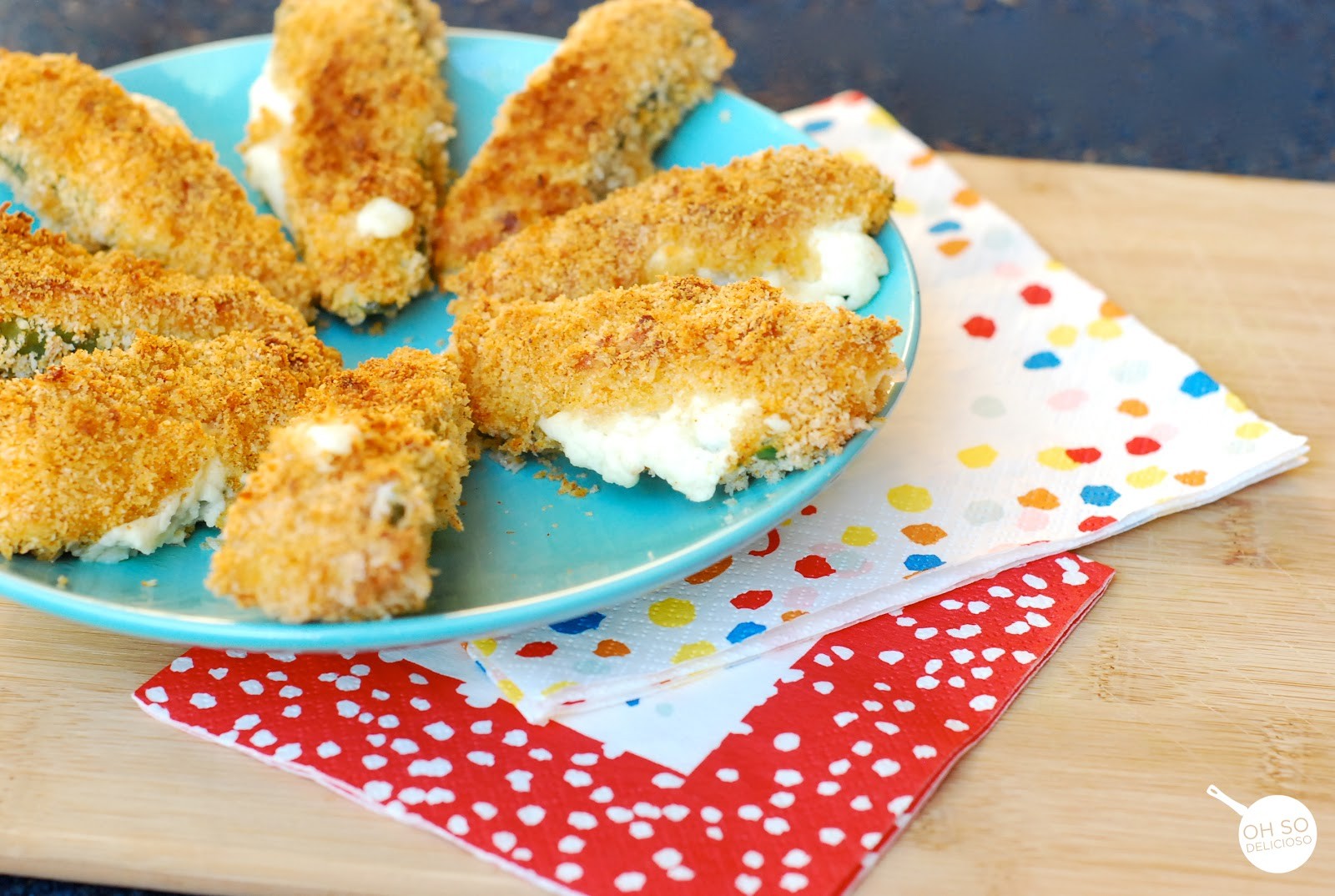 Poppers and Dove Chocolates. We also sat around, ate those, and read all those little quotes on them. Sometimes we cried at those sappy little sayings, usually stupid boys were behind those tears. It's OK, we found ourselves some men to replace those boys. SO, you can imagine what my thoughts fleeted toward when talk of Supabowl came up. Poppers. But without all the artificial ingredients.
Most important words of advice: wear gloves. Your hands will explode if you de-seed and cut all these jalapeños without them. I've warned you. Let's proceed.
Slice those babies in half and get rid of all of the innards. That's where all the heat is. If you want some heat, leave some in, but I felt they were heated enough.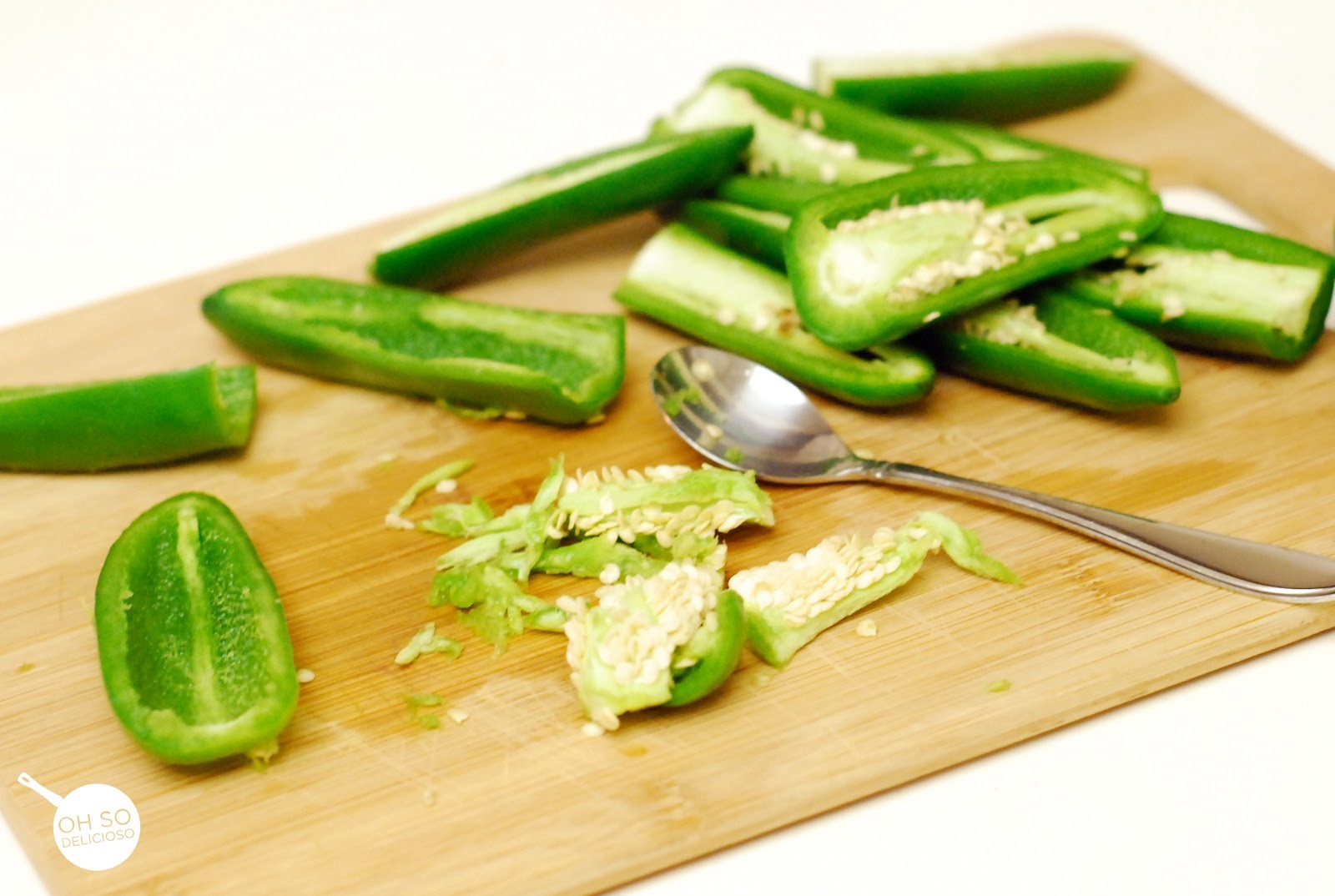 Next, mix your filling. Fill the jalapeños, coat them with flour, egg mixture, then the crispy panko crumbs, and pop them in the oven to get all spicy, crispy, and gooey.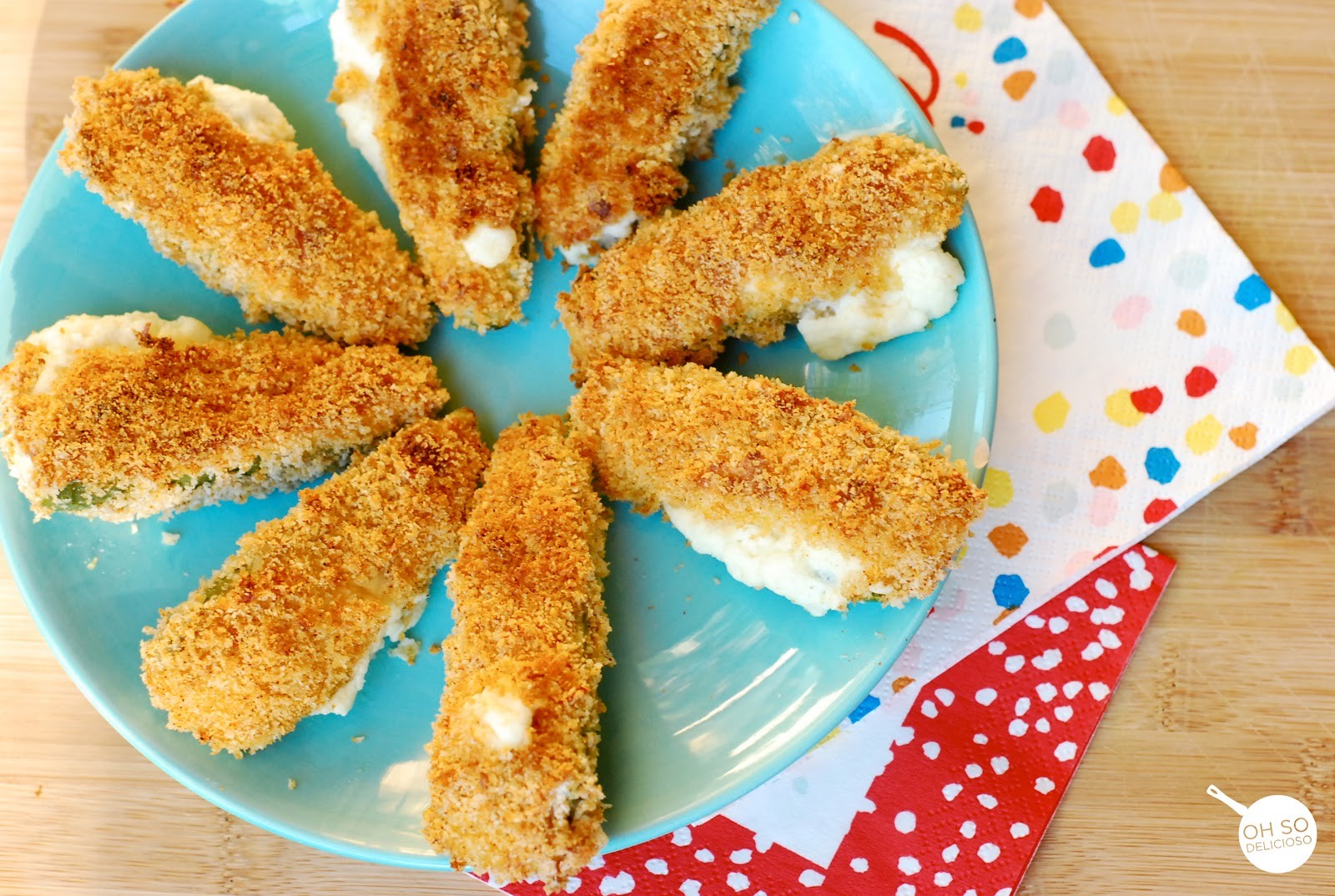 Ahhhhh, poppers…..